The manner in which our cities are expanding and responding to changes caused by tourism or even gentrification is not linear. Neither should the way we tackle these issues be.
Having previously been hosted in Barcelona and Dakar, Grigri Pixel held its third event in Madrid's Barrio de las Letras (Literary Quarter).
The programme brings together artists, architects and anthropologists with local residents to try and come up with interventions or grigris that could be collectively created to make interventions in the cities.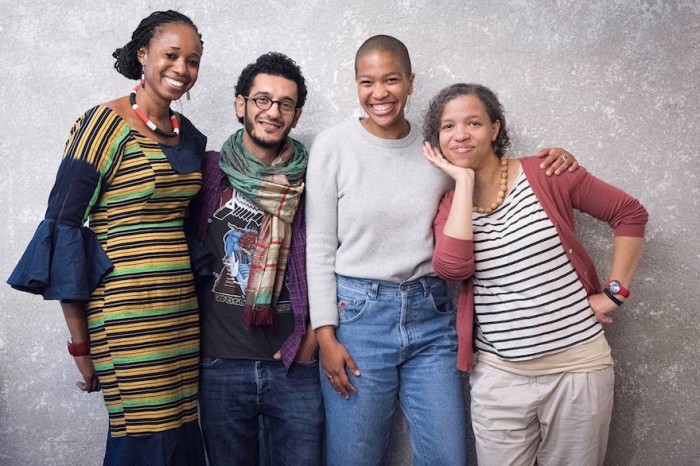 Four African creatives took part in the residency last year, including Abdellah Hassak, a sound artist from Casablanca in Morocco; Lalya Gaye, a Swedish Senegalese digital artist based in the UK; Mama Koné, an artist from Bamako in Mali and Mmakhotso Lamola, a South African architect based in Cape Town.
Lamola, 26, runs a project called Limbic Resonance with co-founder Kopano Maroga.
"Limbic Resonance is about alternative mapping and alternative storytelling of peripheral or othered narratives that aren't about academics. We focus on any alternative people whose narrative is not seen as important in the history books. It can be stories of a mother who travels into the city, stories of a child, stories that don't really fit in academics and we try to bring them to a tangible or physical surface through mapping and installations to make it more accessible. We want to also give people a sense of belonging to their city."
Last year's theme for Grigri Pixel was 'the right to the city' as residents in the historic and tourist-friendly Barrio de las Letras do not always feel like they have a claim to their city.
The aim of the intervention with people like Lamola (who focuses on storytelling as a way of claiming a sense of belonging to the city) and Hassak (who archives the sounds of a city to trigger certain memories) was to see how they can bring all these skills together to try and create a sense of belonging for residents.
After a series of workshops held at the Medialab-Prado and exploring the neighbourhood, the group picked a plaza where the intervention would live.
"Each of us had a team of ten artists, anthropologists and researchers. There were about 30 artists involved from all over Spain as well as a lot of African people who grew up in Spain or Spanish-born but of African descent. It was really a melting pot of different cultures, different languages, different experiences."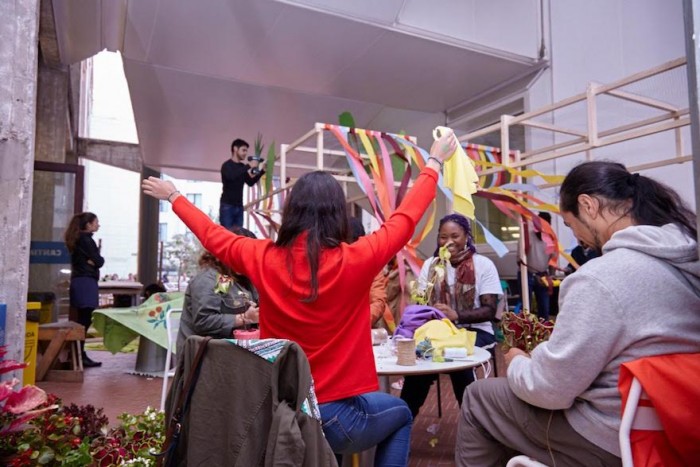 For Grigri Pixel it is important to connect experiences of creating cities between Europe and Africa in order to help raise common questions and build alliances with spaces, projects and local communities in the different cities taking part.
For Lamola being part of the group was an experience in community-building and learning from people, "The fact that you could give back to a community, and that they feel like people took their opinions seriously and were valued."
In the end the group's intervention was a parade in which residents participated not only in the making, but in claiming the space that they normally feel is not for them.
Applications for the 2019 Grigri Pixel close on June 30. More info here.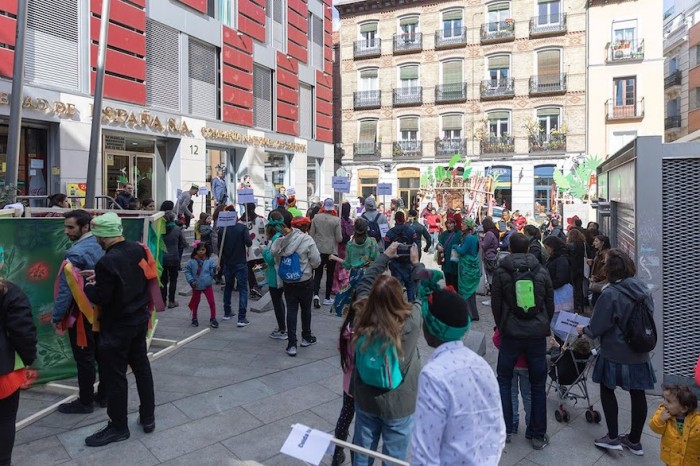 Images by La Maquina de Fotos and Alvaro López
More on Grigri Pixel:
Meet the African creatives participating in the 2018 Grigri Pixel in Madrid
Meet the African participants from the 2017 Grigri Pixel
Grigri Pixel wants to help unite creatives across Africa and Spain