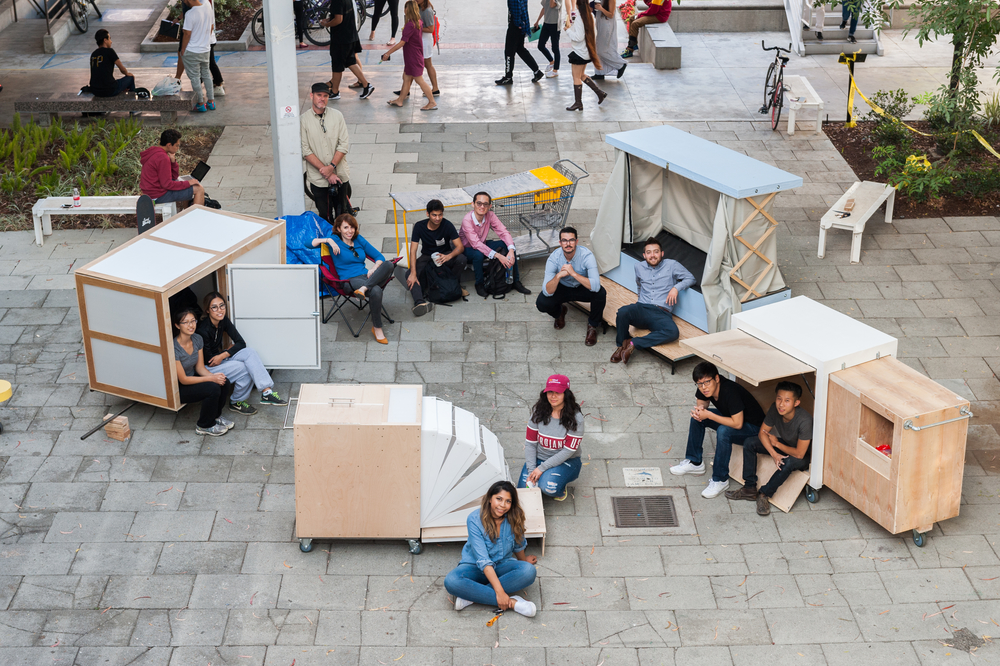 Los Angeles, California is facing a rapidly accelerating homelessness crisis. Even though the city has made the implementation of housing solutions a top priority, it will be years before many of their proposals come to fruition. In response to growing concern around the issue, the University of Southern California's School of Architecture created the Homeless Studio, a student project that interrogates the architect's role in alleviating the crisis.
Developed in conjunction with Madworkshop, a nonprofit and architecture design group, the Homeless Studio gave fourteen of USC's fourth year students the opportunity to develop holistic solutions to tackling the issue of homelessness. They met the challenge with aplomb, building a collection of temporary, moveable, modular and expandable structures that promote an architectural approach to keeping the homeless off the street, while rebuffing reliance on government intervention.
Run as an extra credit class, the Homeless Studio's immersive and comprehensive nature saw the students participate in hands-on fabrication workshops and undertake real-life case studies with local residents who are experiencing homelessness. It's a direct and hands-on approach, one which allowed for a well-rounded understanding of the problem and of potentially effective solutions. "This is not an arm's length exercise," USC lecturer Sofia Borges explained to Azure Magazine. "You can think that you know what it's like. But until you've been there and seen it you cannot design a compassionate solution."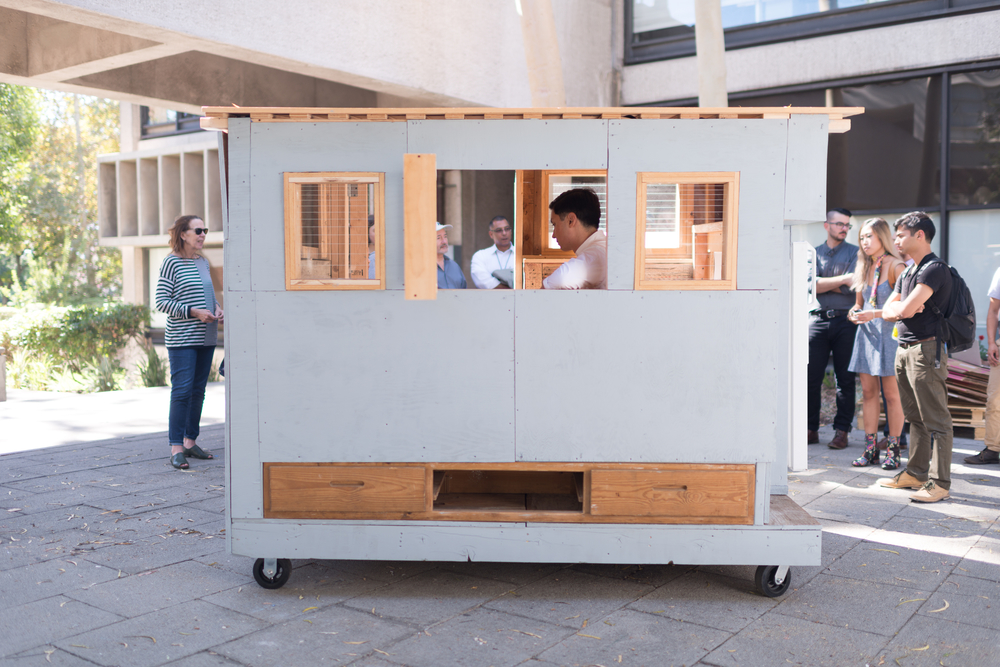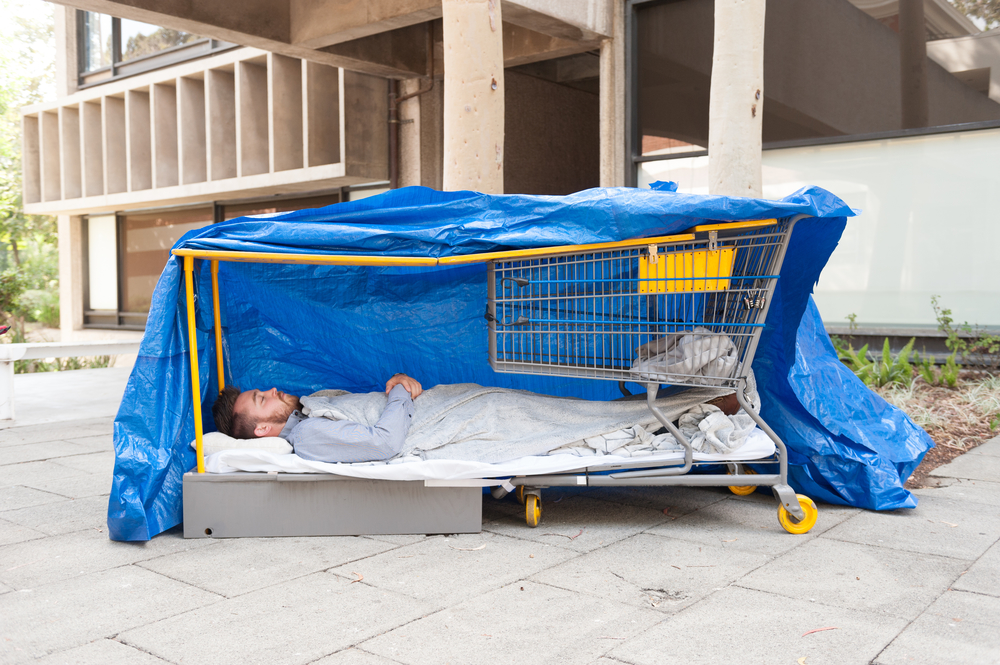 The student's creations are wide-ranging and original. Two of the participants, Jeremy Carman and Jayson Champlain built an expansive, rectangular structure that is coated in fibreglass and able to fold outward for greater storage and sleeping space. Meanwhile, three of their classmates Alexxa Soloman, Maria Ceja and Belinda Park, opted for materials they saw being used on the streets already, including scavenged shipping palettes, pieces of plywood, and recycled IKEA shelves. Each student's design is easily portable and addresses the need for its occupant's security, privacy, and shelter from the elements.
The Homeless Studio is also a valuable experience for the USC students for whom architecture coursework is typically speculative. This project, however, allows for the physical creation of their prototypes – which includes a modular 30-bed women's shelter that will become a prototype shelter for a homeless services agency in the San Fernando Valley. Once the class concludes on December 7, the students will deliver their finished structures to homeless people around the city.