Founded in 2012 by artist and designer Nonkululeko Mlangeni, The Ninevites is a South African artistic collective that is, at its core, a celebration of black aesthetics. Taking their name from The Ninevites Gang – a 19th century resistance movement led by the young Zulu migrant Muzephi "Nongoloza" Mathebula – their founder's latest project is a collection of intricately crafted, handmade rugs inspired by similarities she perceives between South African and South American cultures.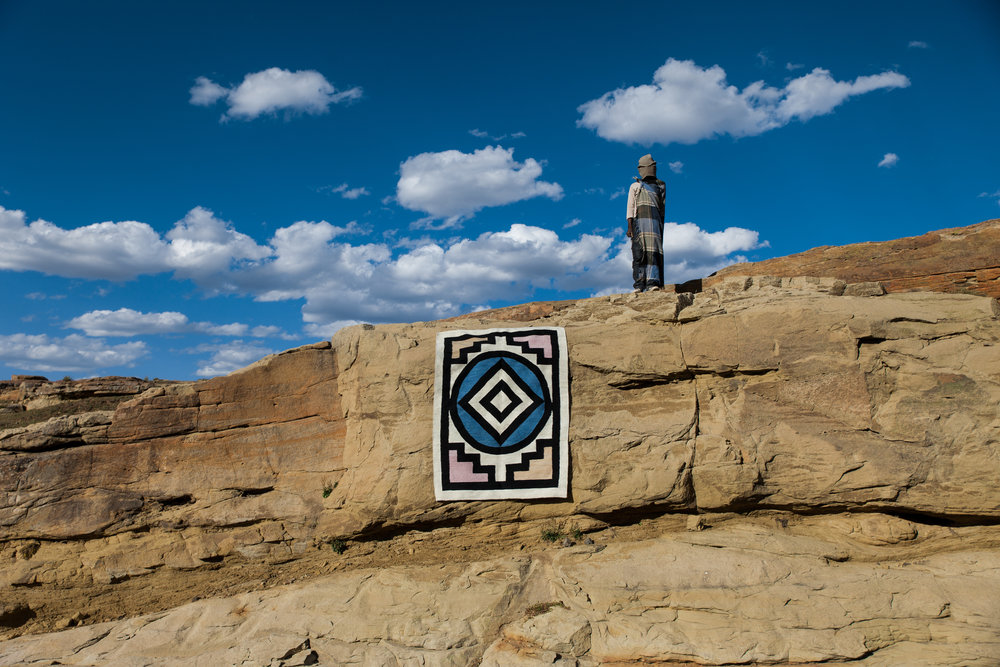 Produced as part of Mlangeni's final year project at the Kaospilot school in Switzerland where she was studying social innovation and creative leadership, the idea was borne of her desire to explore different kinds of textile making processes – particularly South American weaving techniques. Thus Mlangeni decided to produce the rugs in Lima, Peru.
"So much of it is similar to African culture," she explained to Globe Trotter Mag. "And so I decided to travel there for a few months and explore. And in the end we translated South African traditional patterns into designs and got the weavers from Peru to weave them into rugs."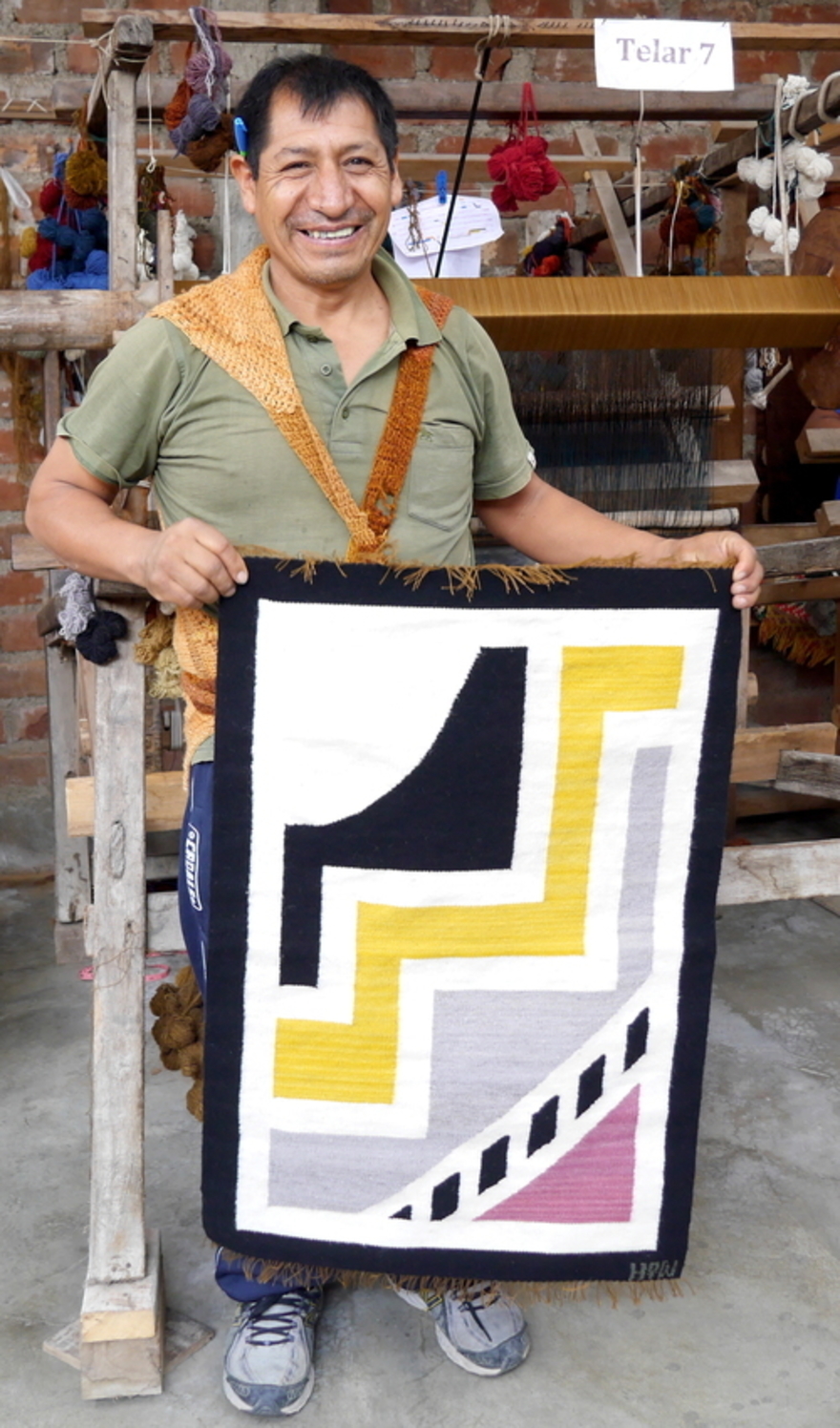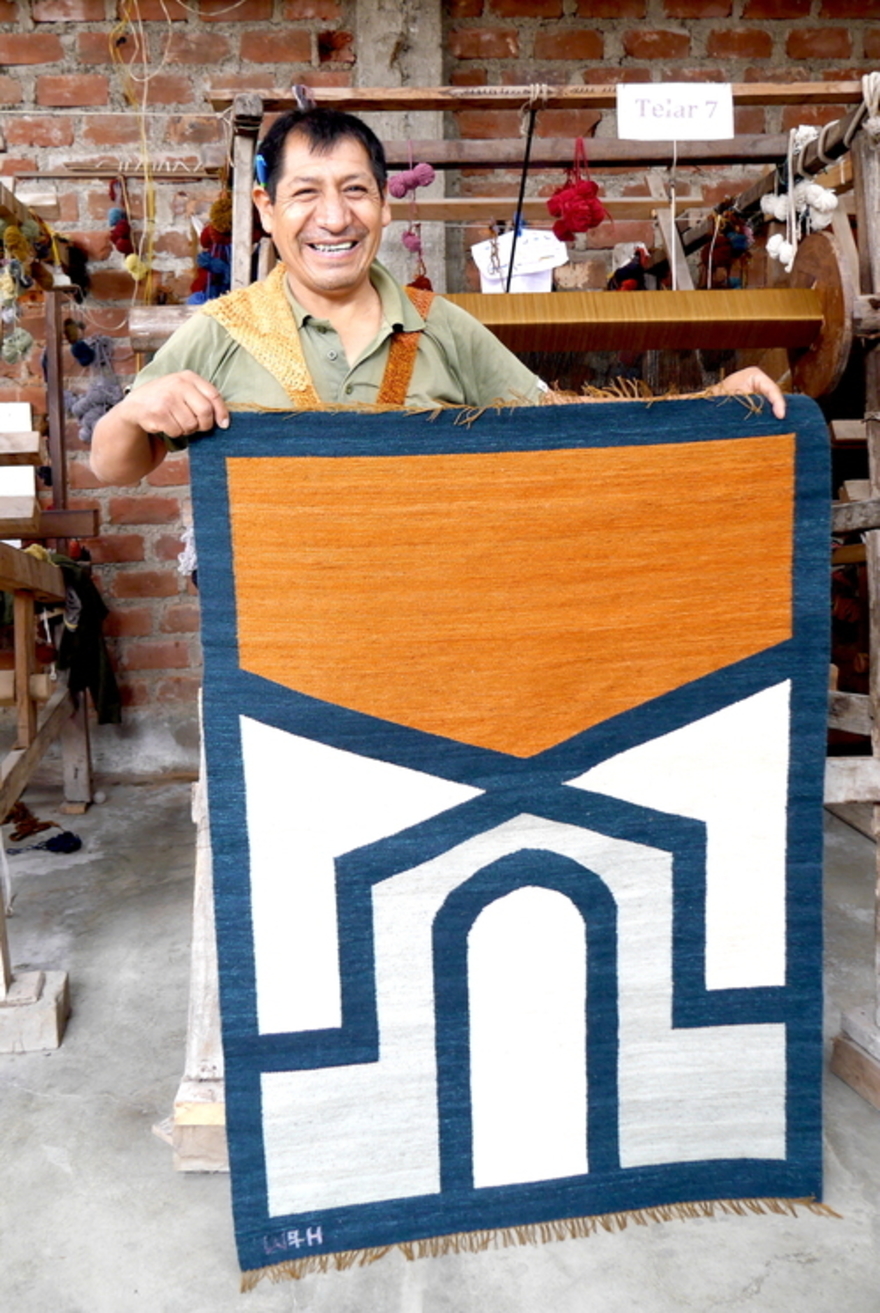 Hailing from Kagiso in the Krugersdorp area west of Johannesburg, Mlangeni cites traditional culuture as one of her main sources of inspiration. The patterns seen in the rug collection were inspired by the textiles and beadwork worn by the Ndabele and Swati people during the traditional rites of passage ceremonies.
While the original rug prototypes were produced in Lima – in collaboration with a Peruvian artisan named Mario – Mlangeni is now looking to involve a local women's sewing and weaving collective in their manufacturing by moving some of the production to Lesotho. However, as she told Elle Decoration, "I also still hope to hold on to the relationship with the guys in Peru and keep the South/South connection alive because we can learn a lot from each other."
The Ninevites rug collection will officially launch at The Sanlam Handmade Contemporary Fair in Johannesburg this month. Head over their website to see more gorgeous images of the collection.