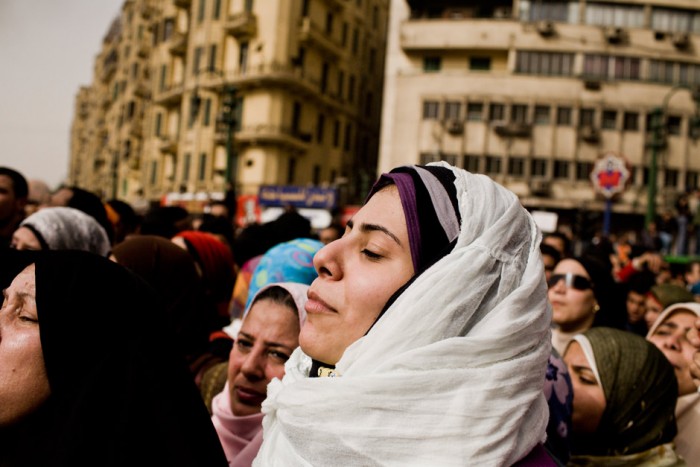 What started as mass demonstrations in December 2010 barrelled into a full-blown uprising in Egypt that forced one of the region's longest-serving and most influential leaders, President Ḥosnī Mubārak, from power. Marches, riots, non-violent civil resistance, and civil disobedience formed part of what would become known as the January 25 Revolution. Capturing the unrest was world-renowned documentary photographer Guy Martin. The English photographer captured a number of telling images as part of a series called "The Last Days of Mubarak."
Martin ditched a possible career in biology or sport when he discovered photography while attending college. After completing an honours degree in Documentary Photography from the University of Wales, Newport in 2006, Martin delved into the world of documentary photography as a way to make his own contributions to history.
"The thing that got me about documentary above all other forms of photography is its relationship with history. I know that I've contributed towards history," Martin was quoted as saying while delivering an address to students at his alma mater, Truro College.
From January 2011 Martin began documenting the revolutions sweeping through the Middle East and North Africa, photographing the revolution in Egypt before moving on to the civil war in Libya from the east to the besieged western city of Misrata in April 2011.
While in Egypt, Martin stood armed with his camera as disgruntled Egyptians protested the government's inability to provide jobs, inflation, and police brutality. Violent clashes between security forces and protesters resulted in at least 846 people killed and over 6 000 injured.
The unprecedented protests were made possible by a small group of bloggers and social media savvy Egyptians who circumvented the government's severe censorship of the press and airwaves by spreading their grievances on Facebook and Twitter.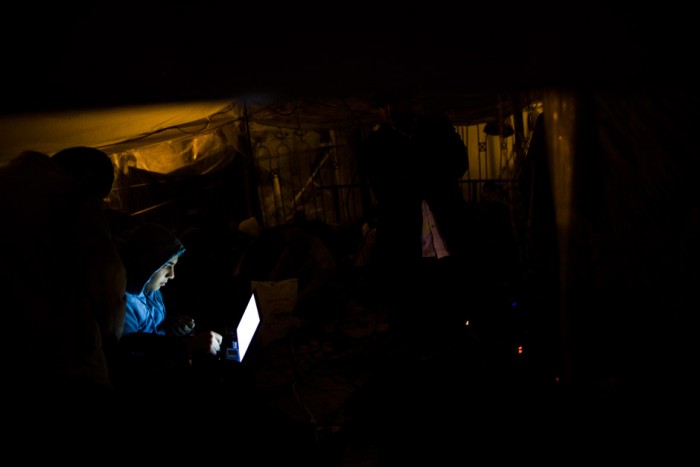 Protesters' grievances included police brutality, the state-of-emergency laws, the lack of free elections and freedom of speech, corruption, high unemployment and low wages. Protesters overwhelmed the city of Cairo and other major cities in Egypt, calling for an end to the Mubarak regime.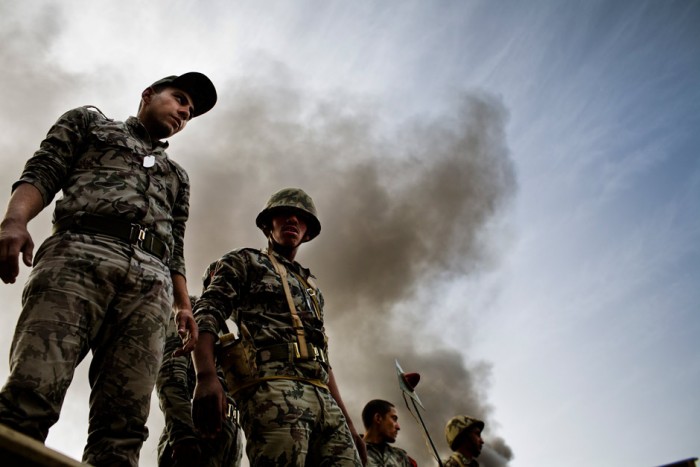 "Cairo's Tahrir Square became a focal point for protesters who set up a vast tent city. Throughout the days of unrest, people of all ages from a broad cross-section of Egyptian society fought street battles against government supporters," reads Martin's website.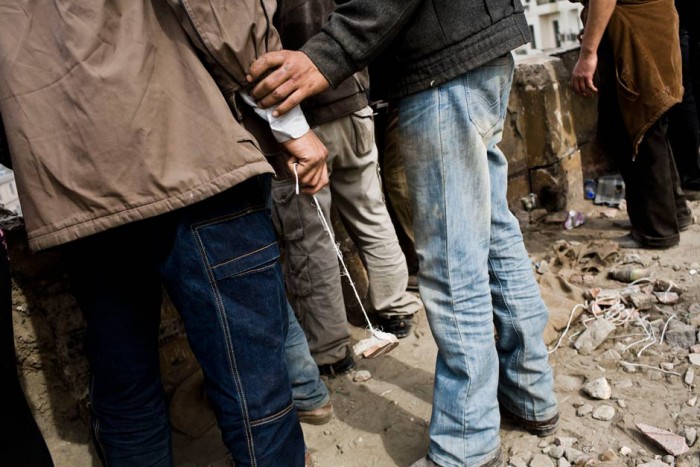 Finally, on 11 February 2011, the regime could no longer ignore the calls of the people and Hosni Mubarak resigned, ushering in a new era for Egyptian citizens.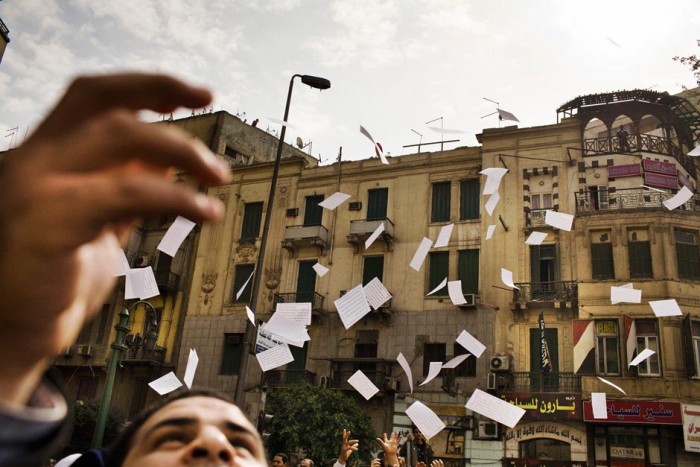 Martin's work went on to feature in a number of renowned publications. He is currently based in Istanbul, Turkey after sustaining injuries while documenting unrest in Libya.
View the full series here.