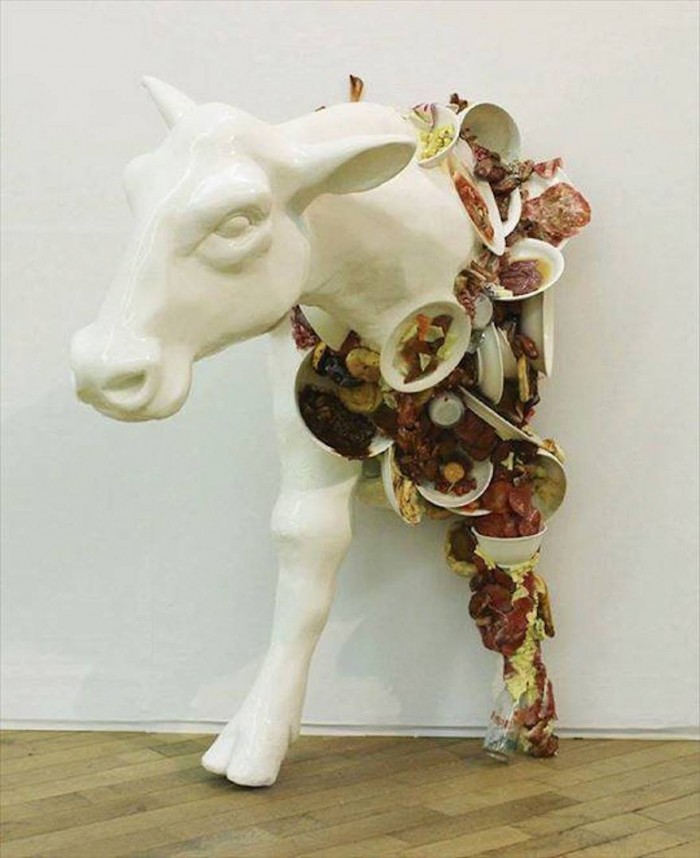 As worldwide food demand continues to escalate, so does global meat production. In 2015, over 300 million tonnes of meat was produced, an exorbitant amount that puts a huge strain on the Earth's already depleted natural resources. Ayako Fudamoto, a Kyoto-based artist touches on this matter with macabre sculptures she created for inside, her solo exhibition recently on display at the Kunst Arzt Gallery.
A recent graduate of Kyoto Seika University's sculpture programme, Fudamoto handcrafted imitation food samples from clay to make up the basis of her livestock sculptures. In "Beef or Beef," a lifelike cow sculpture emerges from the gallery wall with one leg infected by meaty food samples.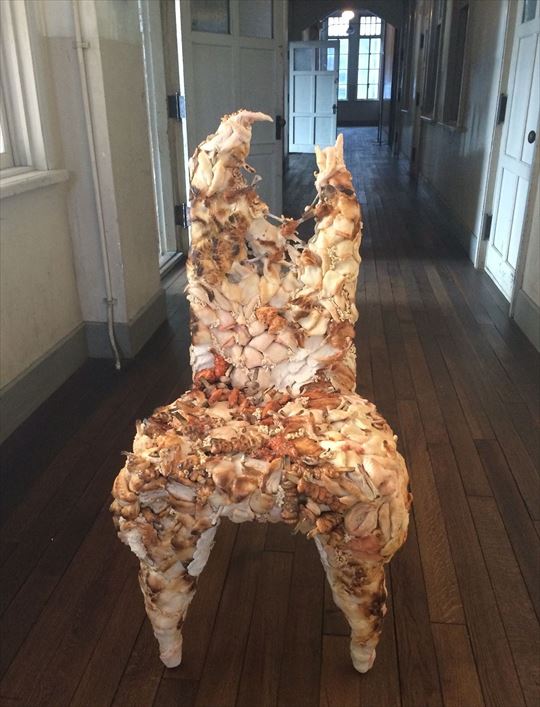 Also included in the exhibition is "I can't sit there," a mutated chicken sculpture made up of imitation chicken dishes and apparently inspired by an urban legend of a four-legged chicken.
There are several influences at play in Fudamoto's sculptural work. The overarching theme comments on the global dilemma of excessive consumption behaviour, food waste and dwindling resources. In creating the pieces, the artist draws on her experience from working in a bento production facility where she bore witness to large-scale food production and waste.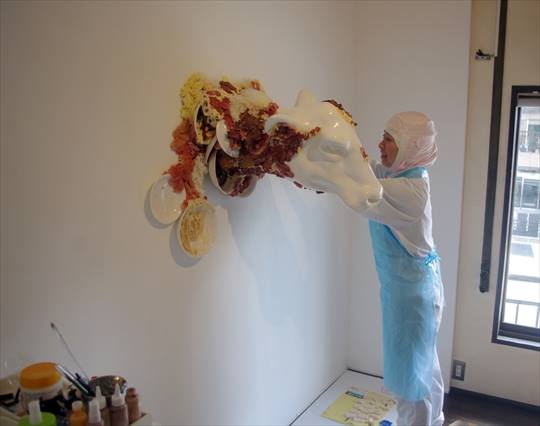 Another significant component of the art is the food sample sculptures, which have become something of an institution in Japan. The country's restaurants are famous for attracting customers with realistic looking food samples showcased in window display cases. There is now an established industry dedicated to the production of fake food sculptures, which has inspired artists and designers to incorporate the imitation dishes into their work.