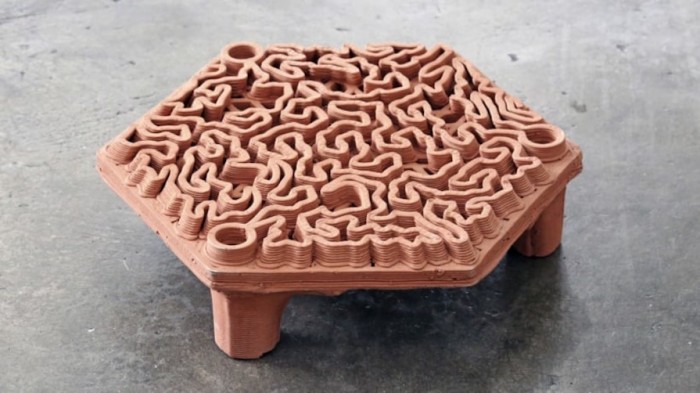 WASTE NOT, WANT NOT
The old adage applies today, and more so than ever, as food waste issues escalate. According to the United Nations' Food and Agriculture Organization, the world produces enough food waste to feed as many as 2 billion people each year. Luckily, food waste can be reduced by the Kitche (they're so thrifty, they're even reducing the letters in kitchen) App, which alerts you to the food you already have, scans ingredients from recipes and provides recipes for what you've got. It's also free, so you won't waste any money downloading it, either! ;-)
WASH DAY
Solar-powered sinks, hands-free taps and various washing stations are colonizing the continent in a bid to beat COVID-19. Our favourite is the foot-powered invention by boy genius Stephen Wamukota. The nine-year-old Kenyan is rightly causing a stir with his sanitary smarts.
REEFER
3D-printing is lighting up the plight of coral reefs by generating terracotta tiles that mimic natural coral with the intention of restoring reefs - vital ecosystems - that have been devastated by global warming, pollution, net fishing and water sports.
Reef remedy: these tiles are printed by robot. Image by Christian J Lange courtesy of HKU.
ENABLING
More Visible
Not all human disabilities are immediately visible – like spina bifida or scoliosis – which makes it difficult for people with these conditions to snag a seat on the bus. A new consciousness-raising sticker seeks to solve for this public transport issue.
Making the invisible visible. Image: Transit Supply.
Fashion un-crisis
Adapting clothing for the differently-abled is the domain of antenna 2019 alumnus Camila Chiriboga. Her Veº is an inclusive system that helps visually impaired people improve their fashion sense.
Colour Me Beautiful
If you have colour vision deficiency, shopping for ripe versus green fruit or choosing the right object or outfit can be challenging – unless you have the "Color Blind Pal" App. Point a mobile phone camera at an object and the App will inform you what colour the non-colour blind are seeing.