There are 663 million people across the globe without access to clean drinking water. As the issues of climate change and a steadily increasing world population persist the need for an abundant, renewable source of drinking water has become increasingly more urgent. Taking advantage of a largely untapped resource – the water vapour of warm, humid regions of the world – Water-Gen is a company whose breakthrough technology produces drinking water from atmospheric condensation.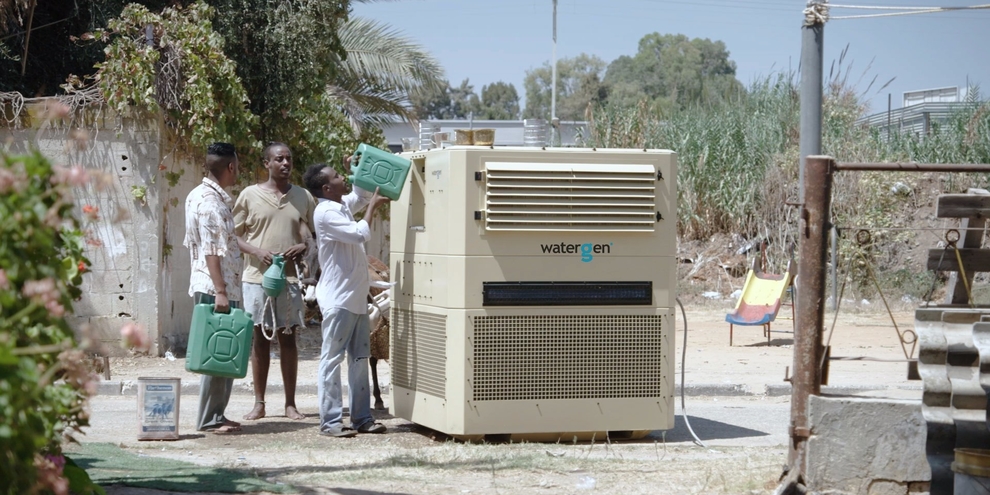 Founded by Arye Kohavi, a former commander in the Israeli Defence Force Special Forces, Water-Gen's revolutionary technology was initially designed specifically for soldiers, ensuring that no matter what situation or location they found themselves they were never short of an ample supply of clean, drinkable water. Since its inception in 2009, the technology has also been supplied to the British, French and American militaries.
"This innovation was intended for when soldiers go into places like Lebanon or Gaza," Kohavi explained to Tazpit Press Services. "The logistics of supplying water in convoys or helicopters is something that needed to be resolved so we wanted to produce water immediately when needed." A few years ago, Water-Gen began turning its attention to civilian applications of the technology.
Built to harvest condensation from thin air, the unique Water-Gen system uses a collection of plastic "leaves" that are arranged to funnel warm and humid air in different directions through the device. These "leaves" allow for gradient cooling and heating of the air streams, while the resultant water condensation is contained to a small area. Available in three different sizes - large, medium and small - the smallest unit is capable of producing approximately 15 litres of water per day and is ideal for home and office use. All any of them require is a connection to an energy source.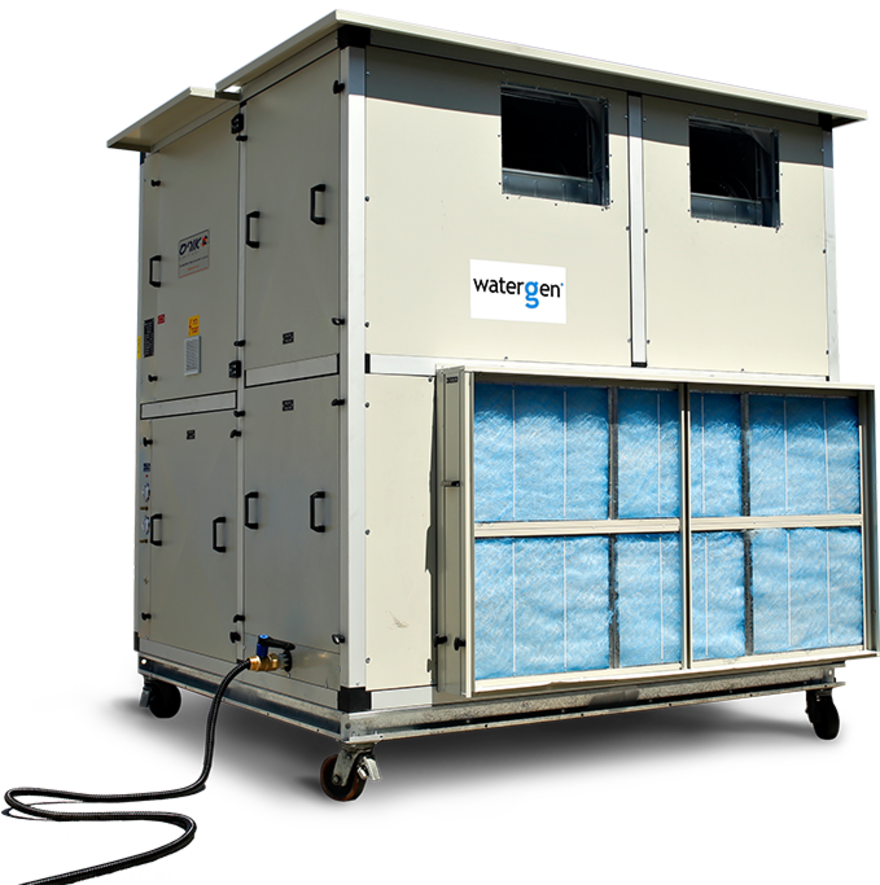 Water-Gen is now looking to make the technology available in areas with poor quality drinking water and locations that are warm and humid. The hotter and more humid the environment, the more drinking water the generators are able to produce, making it an ideal solution for rural areas that are faced with weather related water shortages.
The recipient of the 2014 Frost & Sullivan European Technology Innovation Leadership Award, Water-Gen is currently conducting field tests on its products in Mumbai, Shanghai and Mexico City, as well as other more rural areas. With the goal of making its products available commercially as early as 2017, it's a move that has the potential to improve the quality of life of millions living in the world's poorest, hottest regions.