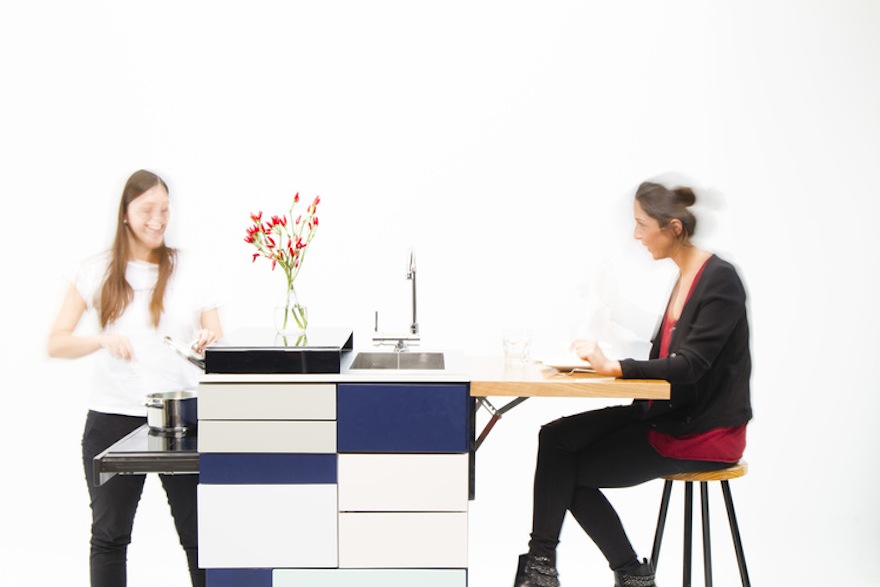 With many city dwellers living in cramped apartments, students forced to share space with multiple roommates, and the rise of the single occupancy trend, isn't it time we consider revising traditional kitchen models? Taking its cue from the experimental Minikitchen conceived in 1963 by Italian industrial designer Joe Colombo, the novel and portable Gali system attempts to address spatial issues.
Designed and conceptualised by recent Istituto Europeo di Design (IED) graduate Ana Arana, the Gali system is a portable, ultra-compact micro-kitchen with components that unfold – kind of like a Swiss Army knife – and collapse down to occupy less than one square metre of space. The system contains a two-burner cooktop, a sink, a small refrigerator, a variety of storage drawers and a fold-away prep area that doubles as a table.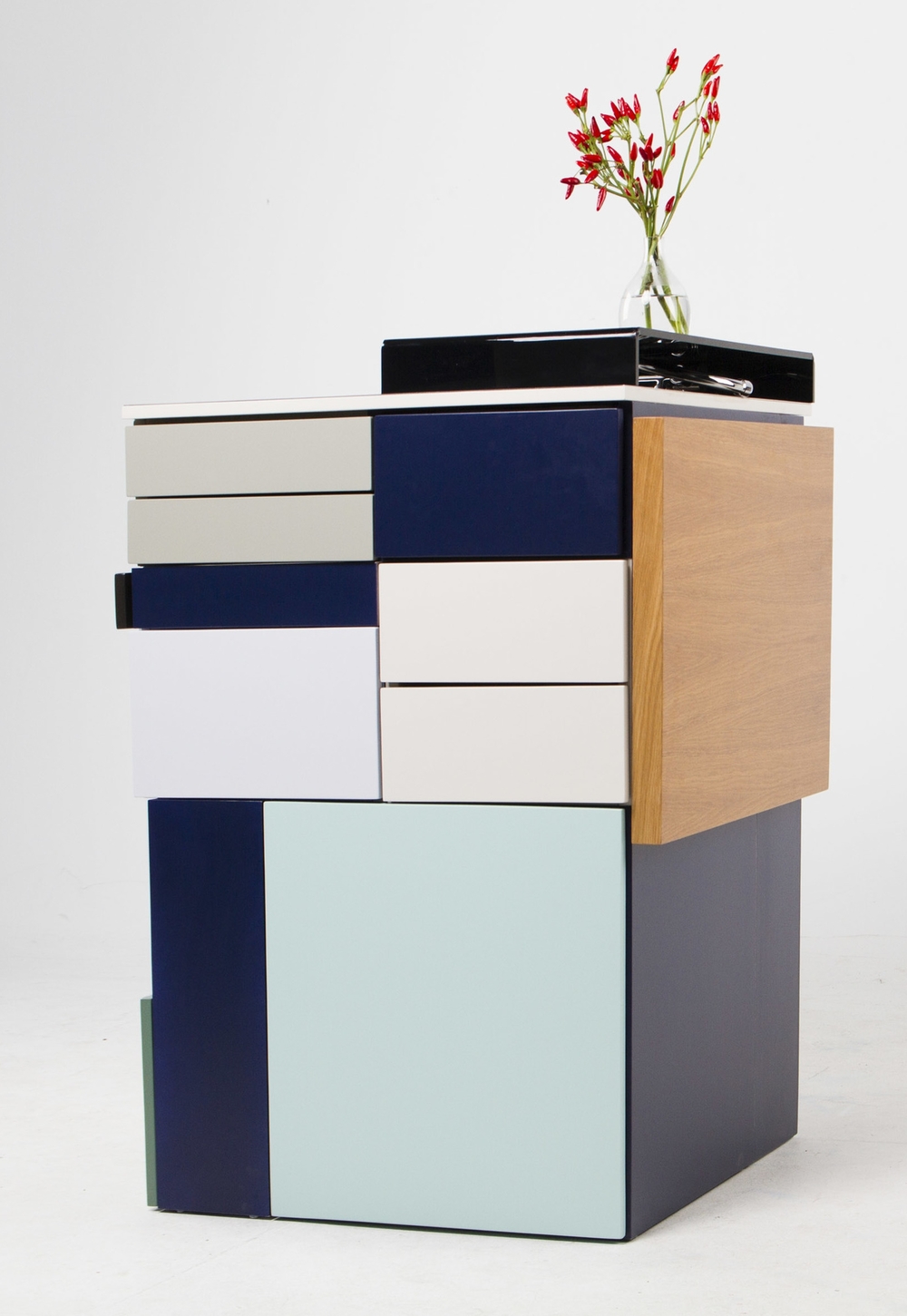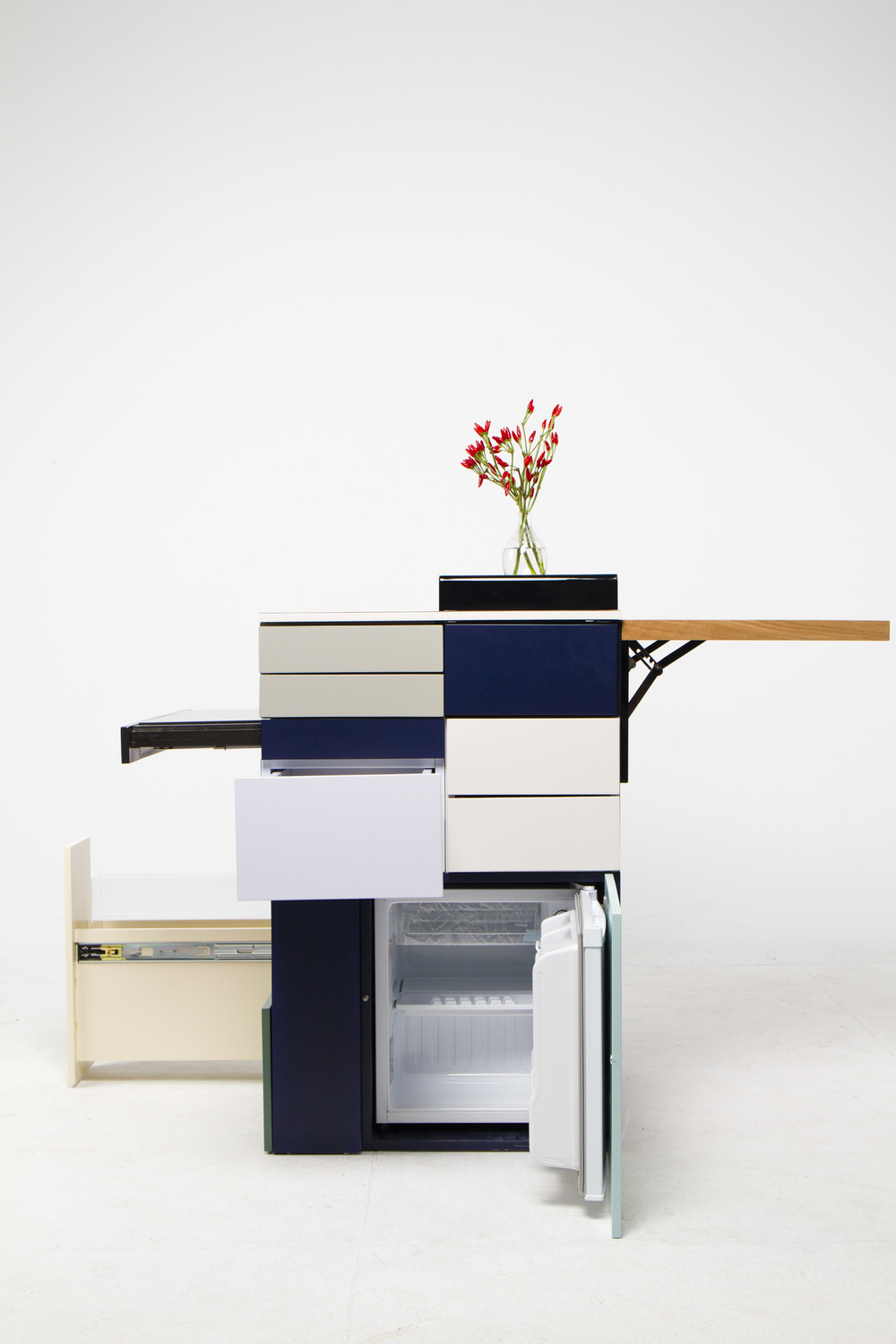 After Arana's own experiences of living in a home with limited space, she developed the Gali system after extensive research into the consumption rituals and food preparation methods employed by differing generations. The final design was based on the intention of letting each individual distribute their space precisely as they see fit and allows the user to bypass issues of space wastage, inadequate counter space and poor ventilation.
"I live alone in a very small apartment but my kitchen is huge," the Madrid-based designer told Inhabitat. "I'm always thinking why is there was so much space wasted on something I don't use so much? And I did research and realised that the kitchen hasn't changed a lot since the first kitchens designed after the first World War, so now I think it's time for a change."
Her work on the Gali system saw Arana selected as one of 11 emerging designers from five different countries to showcase their innovations at the 2016 International Contemporary Furniture Fair at NYCxDesign week. She is currently seeking a partner to help fund and bring the product to market.