South African artist Gabrielle Goliath's work is led by acknowledging the unthinkable sexual violence that women and people in the LGBTQI community have endured, and to which they and are still subjected.
She commemorates these victims by means of performance art pieces which are made up of unique sounds, music and visuals.
Goliath sees her work as a way to provoke viewers into experiencing emotional traumas and real-life healing along with survivors.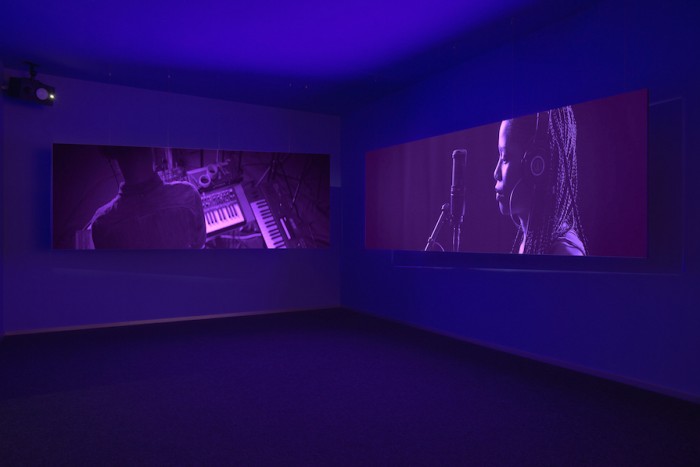 She feels that she has a responsibility in telling these stories, and on focusing attention on a taboo topic. She is aware that this responsibility has to keep the sensitivity of victims, and her goal is not for survivors to feel re-victimised.
She explains that it is this awareness that influenced her choice of medium and narrative.
"To this end, my approach is to seek out alternative aesthetic means of dealing with what is often difficult, fraught and a potentially 'triggering' subject matter. I personally think it ultimately comes down to ethics of representation, in which the subject – in this case the survivor – is brought to the fore, resulting in a subject-centred presentation," says Goliath.
"Furthermore, I do not engage with violence as a phenomenon in general – which can render those subject to violence anonymous and faceless. Rather, I insist on specificity and individuality."
Her most recent project, "This song is for …" tells the experiences of rape survivors in the form of dedication songs. It is based entirely on the concept of collaboration where Goliath enlisted a group of women and/or gender-queer-led musical ensembles.
"This song is for…" presents a different opportunity and imperative, as it centres around the experience of survivors, and nevertheless insists on their agency as individuals with claims to life, dignity, hope, faith, even joy," she says.
The project allowed survivors to pick their theme song, scripted texts and colours to coincide with their background and story. Each song is then re-performed as a dedication song to them. Goliath revealed that each song chosen was personal to the survivors.
"These are songs of personal significance to the survivors – songs that transport them back to a particular time and place, and which evoke a sensory world of memory and feeling," she added.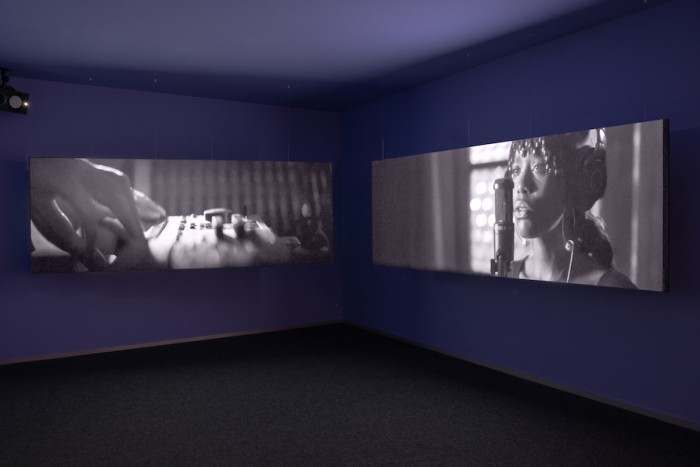 Some of the songs chosen were Bohemian Rhapsody by Queen, Ave Maria by Charles-François Gounod and Everybody Hurts by the rock band, REM.
According to Goliath, in the middle of each song there is a recurring musical rupture recalling the 'broken record' effect of a repeating, scratched vinyl LP. This lets the listeners experience what she calls a "traumatic recall".
She says that the project started out as deeply political for her. More specifically, she delved into the black feminist agenda and how people of colour more often experience the racialised violence of rape culture.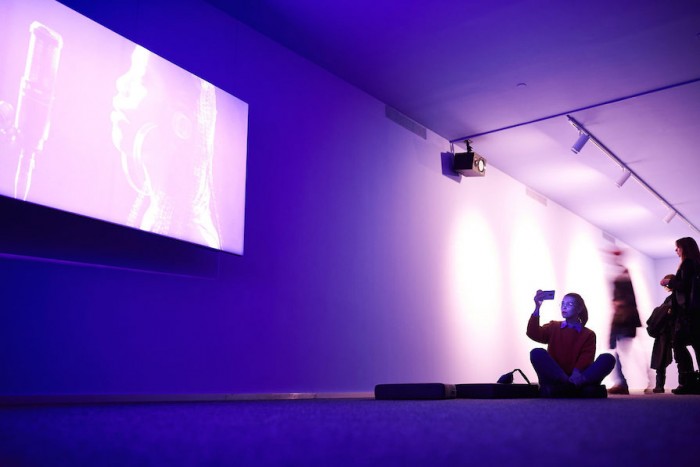 On the other hand, she began to see it as a work of care, describing it as a very personal project for herself and for the people she is honouring.
"This song is for… is about reasserting, even celebrating the claims to life and to so much more of real people who have been subjected to acts of terrible violence. And, as I hope the works make clear and makes felt, this has a bearing on all of us," explains Goliath.
"...But in creating these, I also am still looking at enabling opportunities for effective, relational encounters. My work seeks to resist the violence through which black, brown, feminine, queer and vulnerable bodies are routinely fixed through forms of representation."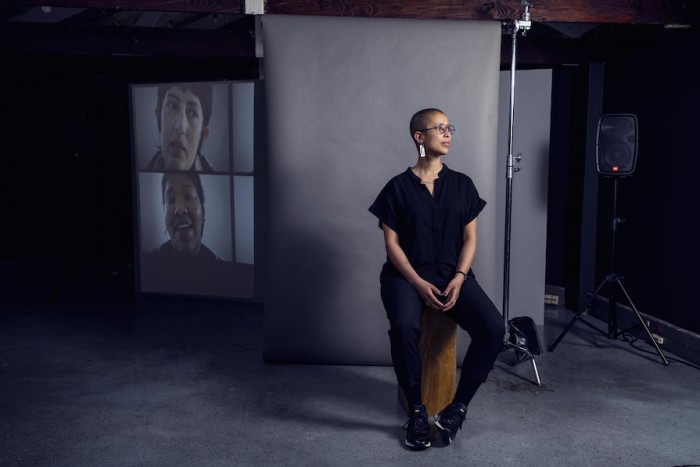 Over the years Goliath has collected a number of awards and accolades for her work including the most recent Standard Bank Young Artist Award (2019) for which she is currently doing a touring exhibition of "This song is for…".
Aside from developing her work, Goliath is also currently a PhD candidate and fellow at the Institute for Creative Arts at the University of Cape Town. When it comes to working as an artist in South Africa, Goliath reveals that she feels a responsibility in casting a light on a broken system.
"As an artist I feel privileged to do what I do, and so I am personally compelled to engage with issues about which I feel strongly. Moreover, and importantly so, as a brown woman living in South Africa, and one who has witnessed varying degrees of systemic violence, it is also my lived experience that drives the focus of my work," she says.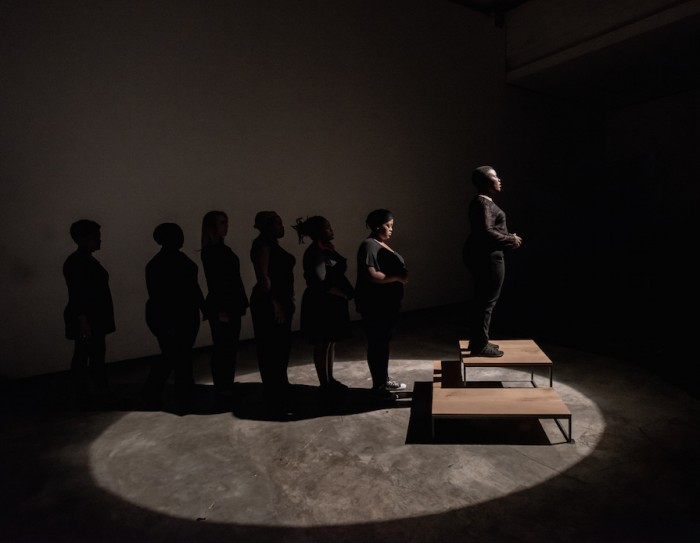 In one of Goliath's first projects, called "Elegy", you are able to see the first stages of the themes so inherent within her work first had their beginning. If 'This song is for… ' tells a story of violence and hope, "Elegy" is a representation of the collective mourning.
It looks at the ritual of mourning, but more specifically what different women or the LGBTQI community endure when they are subjected to fatal acts of gendered and sexualised violence in South Africa.
During the performance piece, a group of female vocalists come together to perform a physically and emotionally draining mourning ritual that involves a continuous sung cry for the loss of a particular individual.
"This performed gesture involves the singers passing a single note, one to another, over the course of an hour – and whilst it may sound simple, this is both a physically and emotionally demanding exercise," she explains.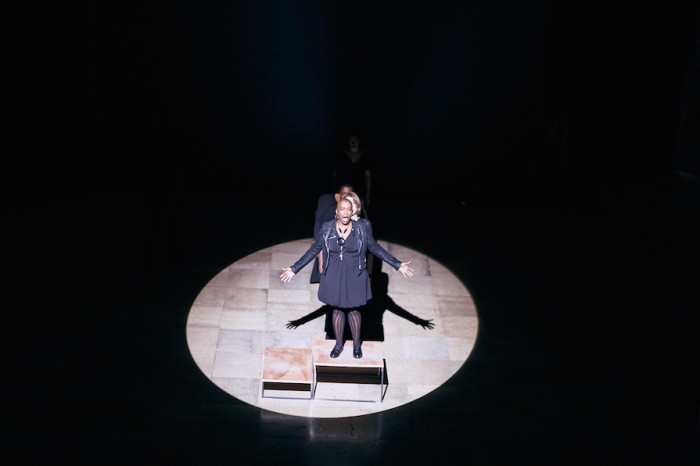 "Elegy" has been an ongoing project for Goliath since 2015 and was presented across South African as well as internationally. At the beginning of the year, "Elegy" was showcased at the Goodman Gallery in Cape Town as part of a new work which consisted of a seven-screen video installation featuring footage from seven different performances.
It was also featured at the Verbo Performance Art Festival, Tokyo's Do Disturb Festival and the Paris and the National Arts Festival. Goliath revealed that coming up next she would be presenting "Elegy" performances and installations in the Netherlands, the US and in the Sydney Opera House.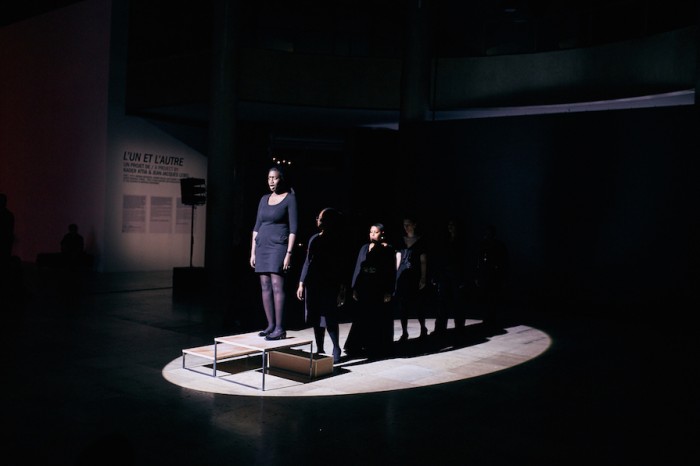 Read more:
Blair Imani is writing Herstory
Sculptors set to create the world's largest gender equality art project