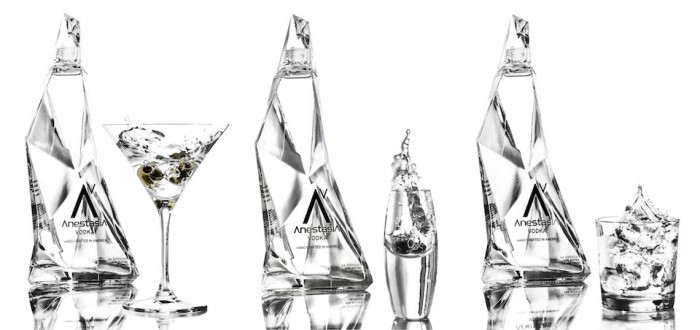 Anestasia vodka bottle by Karim Rashid.
Karim Rashid has referenced the angular outlines of the letters V and K in the word "vodka" for the design of an Anestasia vodka bottle and identity.
Known for his exceptional and often quirky use of shape, Rashid has created a faceted glass bottle and visual identity for American vodka brand Anestasia. According to the brand, it has opened a new chapter in the world of alcoholic spirits that required an innovative and visionary bottle.
Unique and crystalline, the faceted surface gives the bottle an ultra-futuristic feel. The hard-edge, asymmetrical design also provides an ease of use and intuitive functionality.
The beauty of the bottle makes it a perfect table-top piece, accenting the environment with a look embodying cutting-edge style, making the brand's vodka a new sensory experience.