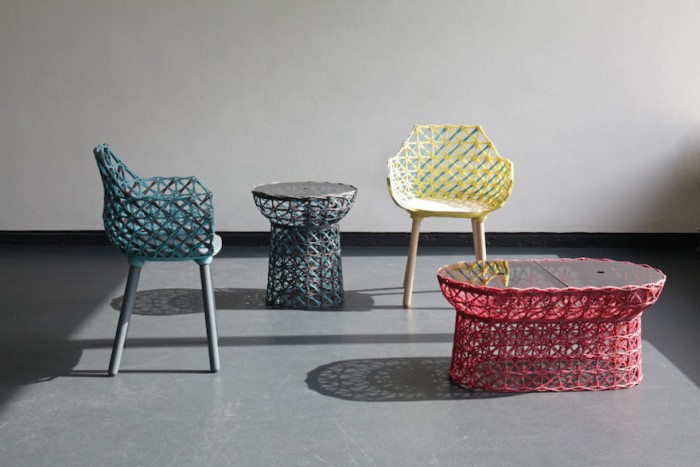 This collection of furniture is inspired by bobbins, cylinders of thread used in sewing or weaving. Created by German creative practice studio nito, the Bobbin collection already caught the attention of the judging panel at this year's SaloneSatellite exhibition and award ceremony in Milan, where third prize was given to the studio's Bobina Chair piece.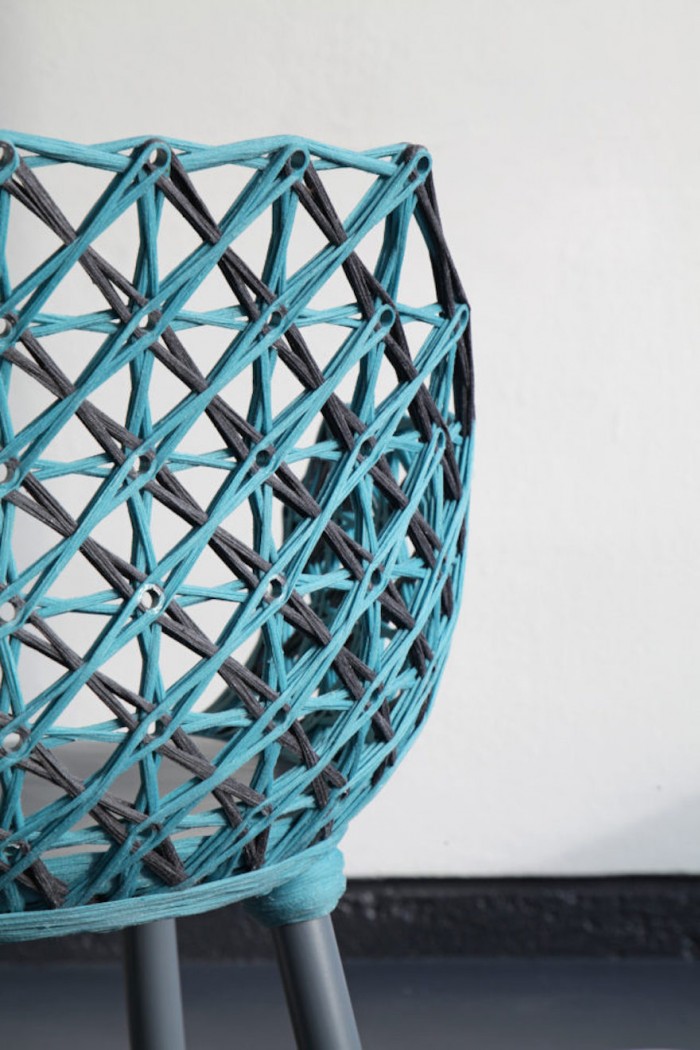 The Bobina Chair met the event's 2016 theme of "New Materials, New Design" with its unusual fabrication that defines the entire collection. Studio nito turned colourful yarns into a solid material with an innovative manufacturing technique developed in studio. To make the textile, yarn is infused with resin and then wrapped around a mould to create thee dimensional, solid structures that maintain the soft appearance and feel of cotton thread.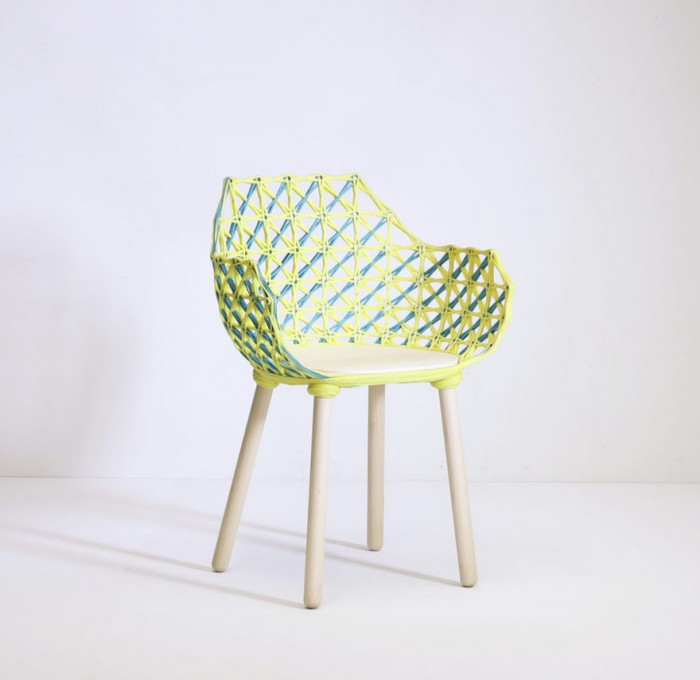 The method, which initially began as a research project, allows the designers to play with variety weaves, yarns, colour combinations and shapes to produce a range of different home designs and furniture pieces. Included in the Bobbin range is two chair designs and two coffee tables. Studio nito's work is firmly based in experimentation with textile design, which allows the designers to explore the possibilities of fluid and rigid structures.