WHATIFTHEWORLD X KRONE presents Seeds of the Fig, a group exhibition of contemporary sculptures by 24 African artists curated by RESERVOIR and hosted at Twee Jonge Gezellen in Tulbagh.
Described as being 'about time, and the productivity of waiting', Seeds of the Fig explores time as labour, and creativity as the fruits of such: time spent in the studio, time walking to and from a sculpture in progress, time between contemplation and implementation; and also time to walk around a gallery and time to examine an artwork. These 'periods of gestation' are also represented by the curatorial placement that examines each artist as their own hive of activity.
Seeds of the Fig has essentially been curated around Ghanaian artist Ibrahim Mahama's colossal burial-casket set, 'Stranger to Lines II', which establishes an analogy between the 'empty' and the 'full'. Leaned against the wall of the main gallery, the post-minimalist totems fill a total exhibition space of over four metres in height and twelve metres in width. This is the second iteration of the work, which was first shown at the Lubumbashi Biennale in 2019. The installation, which was locked away before being reinstalled at the inaugural Stellenbosch Triennale in 2020, struck a chord in the curators' minds: 'It's funny how certain objects or buildings, rather than images, can embed themselves into your subconscious and resurface years or even decades later.'
Mahama, who typically uses the transformation of materials to explore themes of commodity, migration, globalisation and economic exchange, presented at the 2020 Design Indaba Conference. Other artists whose work features in Seeds of the Fig include South Africans Athi-Patra Ruga (also a Design Indaba alum), contemporary visual artist Cameron Platter and painter Mia Chaplin; and Namibian Tangeni Kambudu.
RESERVOIR is a curatorial partnership founded by Heinrich Groenewald and Shona van der Merwe. Hosted in a historic building on the farm, the KRONE X WHATIFTHEWORLD gallery was established in 2018 with the goal of providing a contemplative space for viewers to engage with art in a more intimate and immersive way.
Seeds of the Fig is open to visitors from Monday to Saturday, between 10h00 and 16h00, until 31 March 2023.
For more information visit https://inda.ba/3Ygtj3x.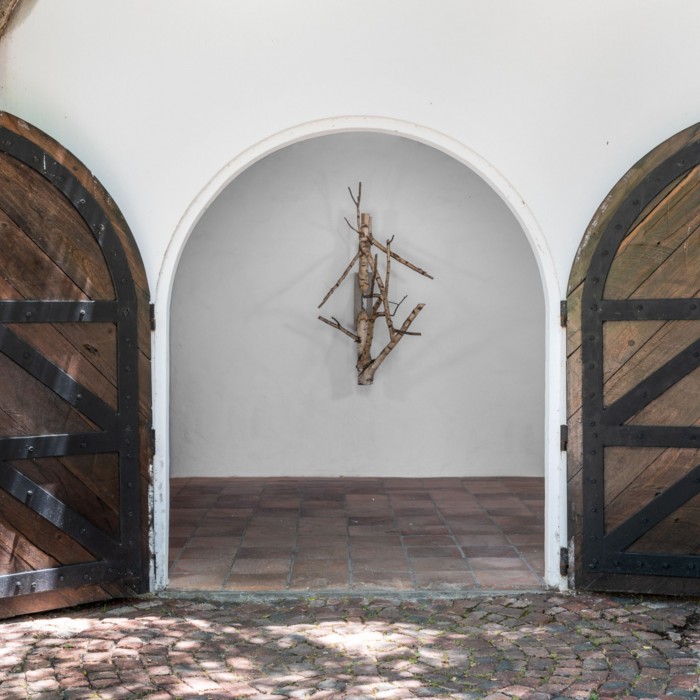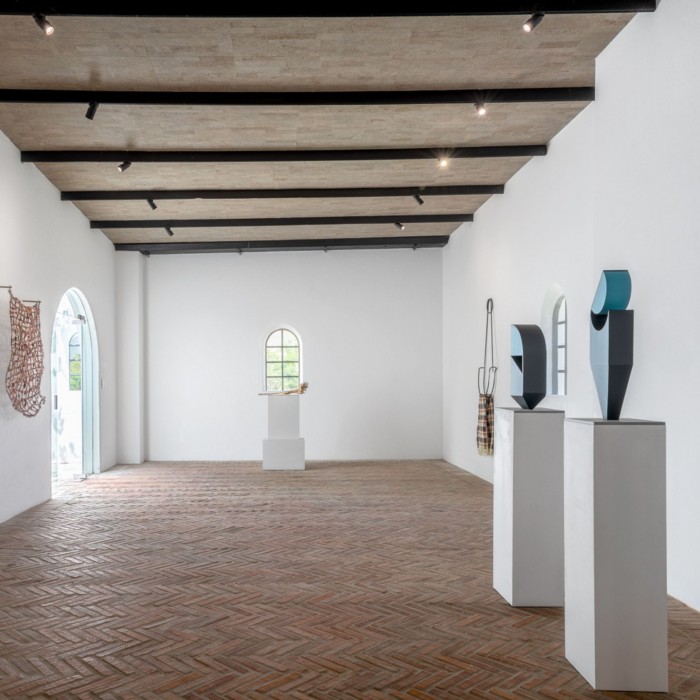 Read more
African consciousness illuminated
Pic credits: RESERVOIR, Krone and WHATIFTHEWORLD.