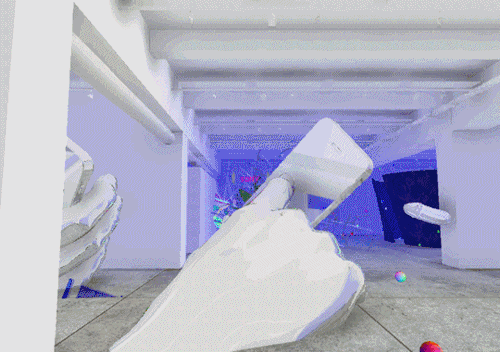 New New Wight is a virtual replica of the New Wight Gallery at the University of California, Los Angeles (UCLA). The only portal required to enter the New New Wight gallery is the internet but it's like stepping into another dimension.
The virtual exhibition space has been created to free the traditional gallery from the "inherent limitations of our material world". You can eat while looking at the artworks, smoke, pat your dog or make a phone call. But you probably won't do any of those things because you'll be too distracted by the artwork coming to life around you.
The New New Wight gallery blows browser-based gallery explorations such as the virtual tour of the Louvre Museum or London's National Gallery out of the water.
You still get the full impact of being at a gallery – the art moves and makes sounds – but you can cross through walls and interact with the art. The first exhibition, The Gallery is Naked, features the contemporary internet aesthetic of Tumblr-based artists such as kyttenjanae and adamferriss.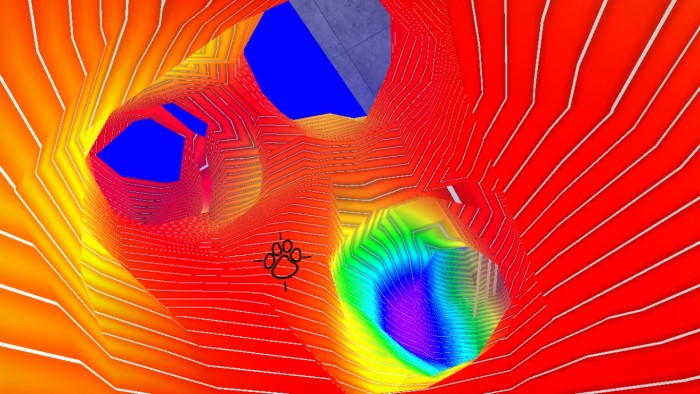 The works were submitted through an open call that asked artists to experiment with and push the boundaries of interactivity. It called for works that challenge the medium of both the traditional gallery and the virtual gallery tour.
Like its name, the New New Wight is bizarre. It displays the kind of art that you would expect to see if no rules existed. Gravity disappears as objects float in the gallery, objects morph into each other and the space can expand and contract bringing artworks closer together or further apart.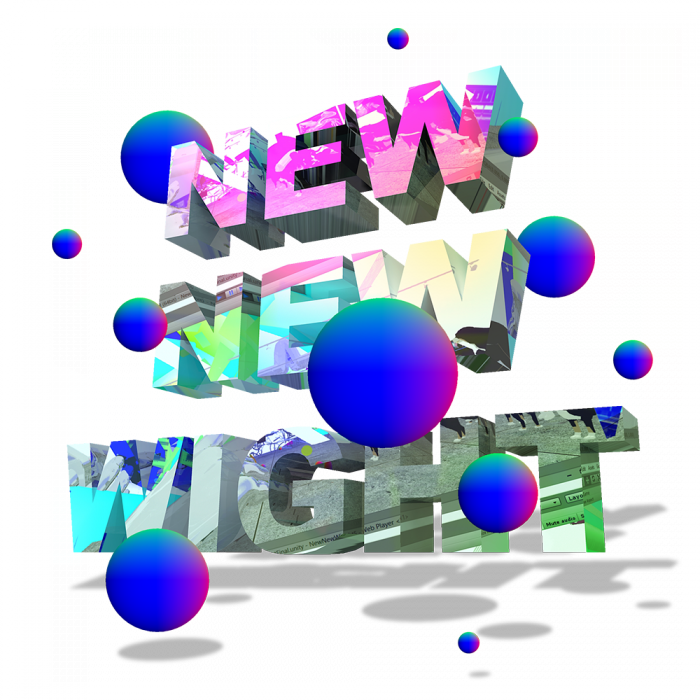 The Gallery is Naked, curated by Julieta Gil and Theo Triantafyllidis, is built using the game engine Unity. Unity is a tool used for video game development, architectural visualisations and interactive media installations.
The selected artworks were imported into Unity and the artists worked closely with the curators to make the works interact with one another so that the gallery, which you can view here or download for MAC OS X or Windows, comes alive.