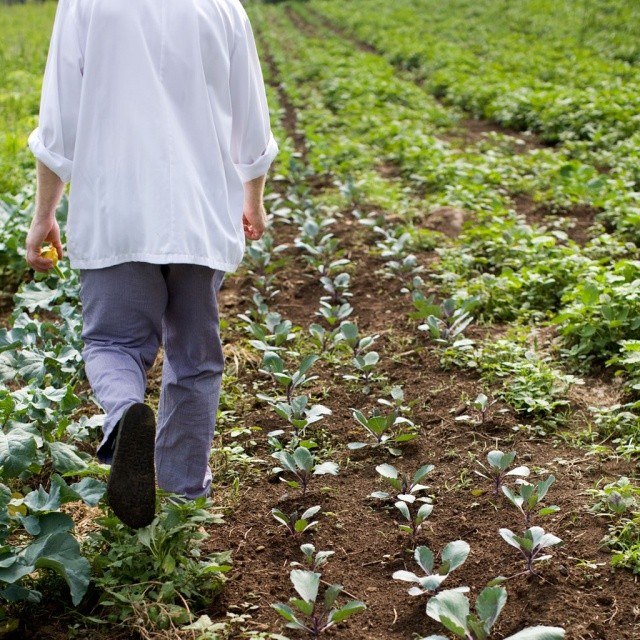 Dan Barber is an American chef impassioned by sustainable eating. Coming to be known as a chef-thinker, his approach to food and agricultural innovation at his Blue Hill farm and restaurant is very hands-on. He has presented at the World Economic Forum and served on President Barack Obama's Council on Physical Fitness, Sports and Nutrition. He knows what he's talking about:
In the past 100 years, agribusiness has become the central pump of our food system, replacing diversity with specialisation, interrelation with linear thinking, community networks with consolidation. It's broken farming into its component parts – monocultures, animal feedlots – all in the pursuit of producing more food. It's centralised, siloed and single-minded, leaving out all of nature's frustrating complexities. And for the future it won't service.
We need to adopt a radically new conception of agriculture – a whole new design for the way we grow our food. And we can start by looking to nature for solutions, farming in service to the ecology rather than in opposition to it. Embrace the complexity of the natural world – that's a blueprint for the best tasting food.