Low-cost housing was a popular topic on the lips of the architects and media at the recent Chicago Architecture Biennial – an event that sought to question the landscape of the industry right now. One prevalent topic was the need for architecture to address the myriad of problems we face in the 21st century, especially in developing countries where liveable housing is a major problem.
The project that garnered the most attention on this score was Mexican architect Tatiana Bilbao's sustainable housing project. Vietnam-based firm Vo Trong Nghia Architects and its project, S House, were also cast under the spotlight, closely followed by Barefoot Architecture - a housing project presented by Pakistani architect Yasmeen Lari and the Heritage Foundation of Pakistan. Each of the projects signifies the progress and innovative thinking in low-cost housing developments.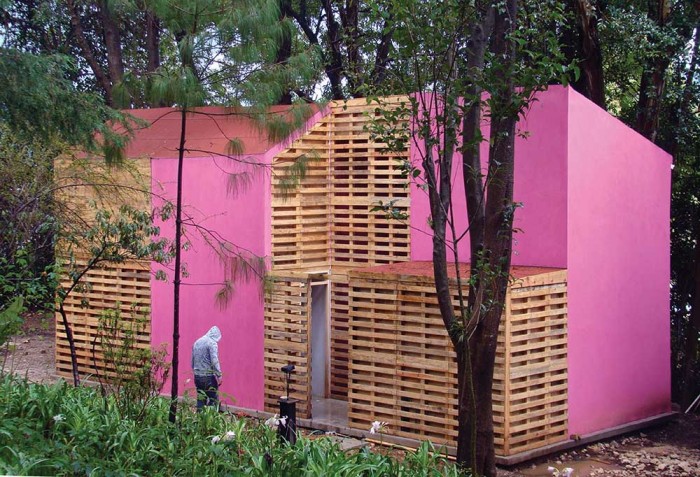 Tatiana Bilbao S.C. – Sustainable Housing
As the population in Mexico escalates at an alarming pace, the housing shortage continues to get worse and has now become an issue that urgently needs to be addressed. Tatiana Bilbao proposes a low-cost prototype model, which was developed after spending time with prospective residents in Mexico to ensure their needs were met. The result was a customisable family home designed with a concrete core and surrounded by light and cheap wooden pallet rooms or spaces. The number of palette modules extended from the centre is dependent on the budget of the family.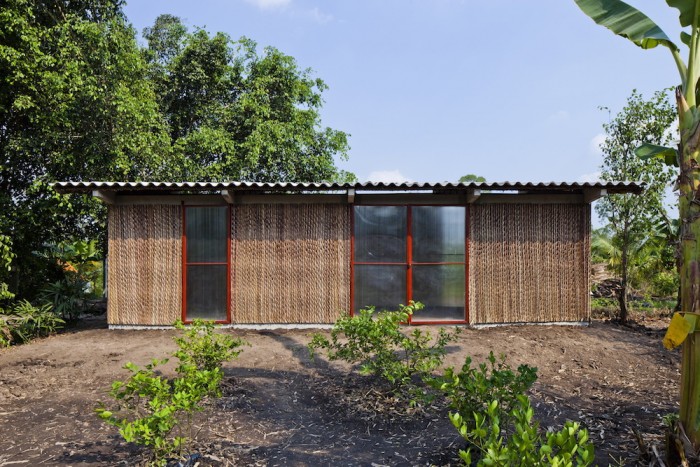 Vo Trong Nghia Architects – S House
In Vietnam, there is a pressing need for affordable, permanent housing that is quick to build. Vo Trong Architects propose the S House – an easy-to-build, low-cost house, which only takes three hours to build but can last for 30 years. The prefab elements that make up the model are lightweight and interlock with one another, removing the need for any construction tools or building specialists. The structural components are manufactured with durable, galvanised steel, but residents have the choice of a local material for the exterior finish of the house and are encouraged to build the house themselves to lower construction costs.
An open plan design and detachable exterior mean that the house can be modified to serve another purpose, such as a school or office.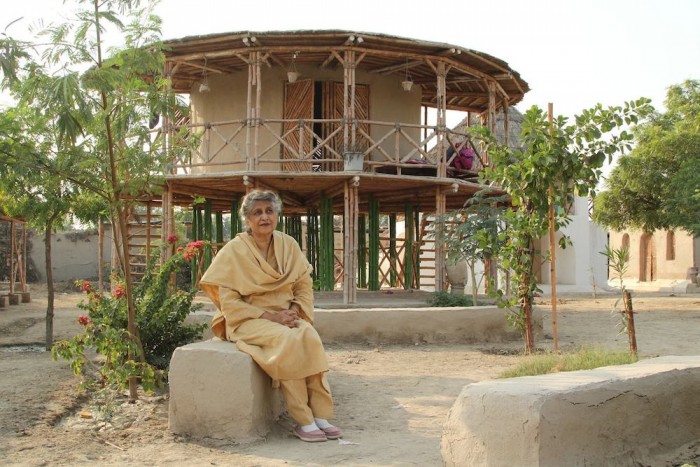 Asmeen Lari and Heritage Foundation of Pakistan – Barefoot Architecture
When coming up with Barefoot Architecture, Asmeen Lari hoped to address three matters, namely, carbon emissions, disaster risk, and vernacular heritage. Her low-cost and flood-resistant building model is made out of locally sourced mud, low-energy lime and renewable bamboo. Local women are trained to become experts in these construction methods and to spread awareness about green building skills and living.