The Flora Pavilion takes its name from the Roman goddess of flowers and looks like a dazzling bloom.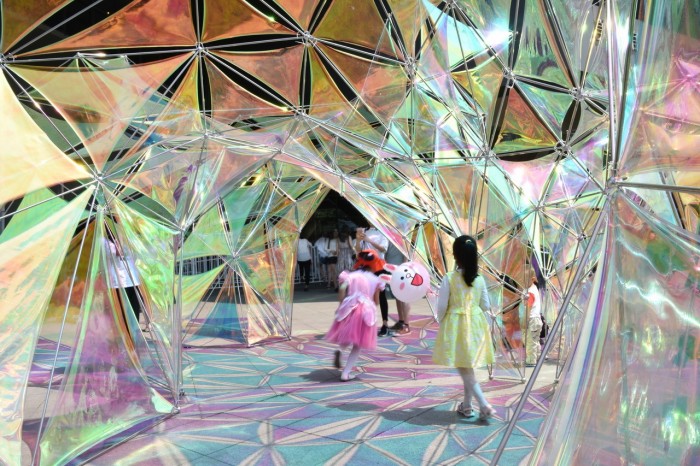 Constructed from PVC stretched across steel frames and then set at various angles, this face-like installation by the Design School of Nanjing University of the Arts in China changes its petals according to shifts in the lighting.
"The work consists of 272 hollow stainless steel balls as structural locating nodes and a simple supporting structure system welded by 703 stainless steel tubes with different numbered lengths. The triangular meshes formed by the structure system are subdivided and optimized by the computer through the special-shaped surface. The triangular inlay uses the translucent PVC film," reads the project description.