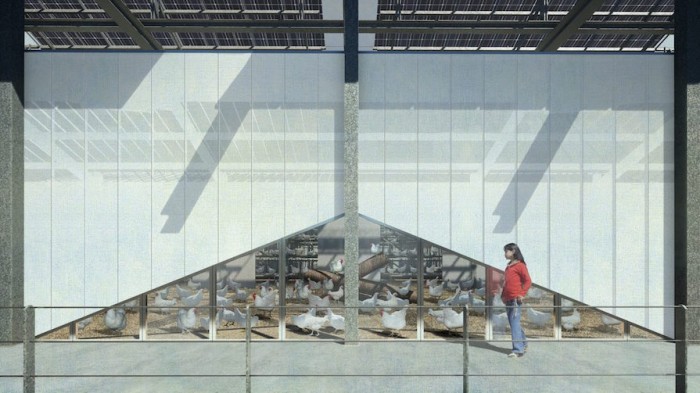 A new floating poultry farm that will be home to 7 000 hens is in its final design stage and will be part of a larger project of floating agriculture systems in the tourist destination of port of the Merwe-Vierhaven, Netherlands.
The floating farm is designed to reduce emissions of nitrogen and poultry dust. Its walls will be made of a combination of glass and translucent polycarbonate panels to allow visitors a peek inside the building.
The project is designed by architects from the Goldsmith Architecture company. Their office works at the intersection of architecture and urbanism with a focus on solving complex spatial issues.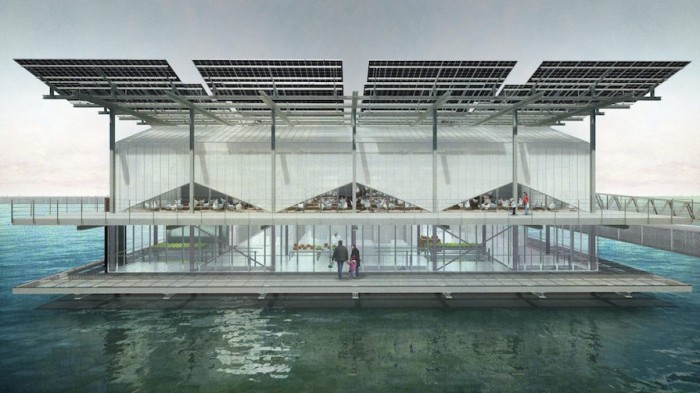 "Technologies that minimize the ecological footprint and are based on circular principles are aimed for on all levels of the farm. The mostly submerged level of crop production keeps a constant temperature and recirculates warm humid air," describes the project description.
Adding: The entire process can be seen by visitors along a route that takes them through each level of the farm without disturbing the processes.