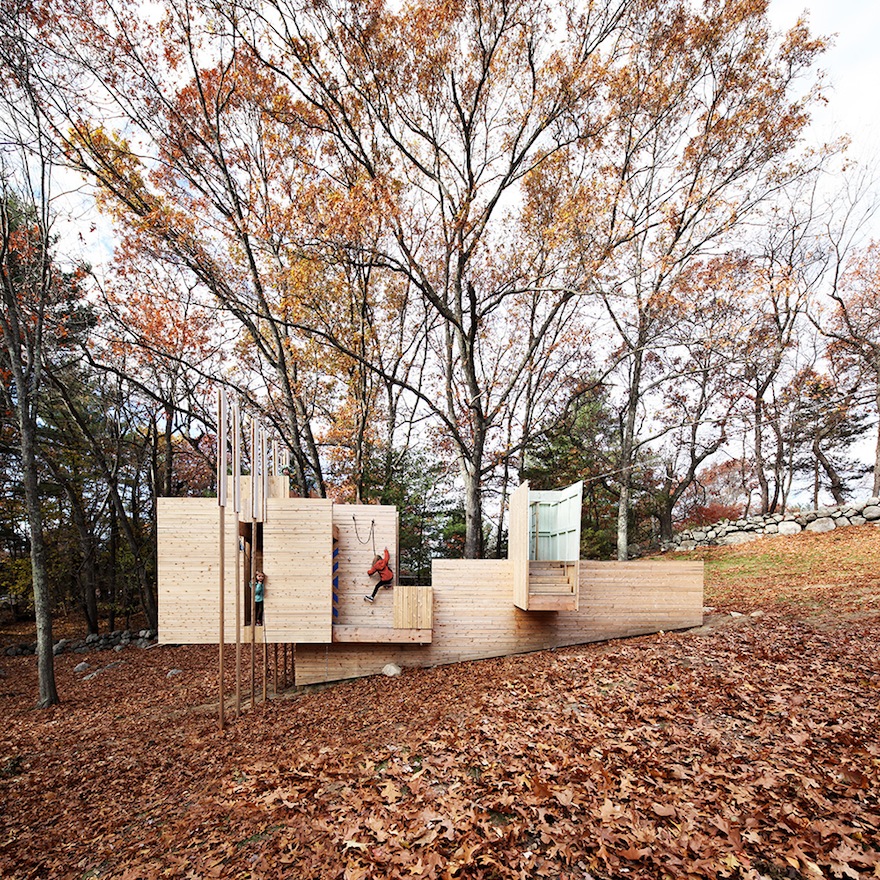 Designed by Brandon Clifford of Matter Design and Michael Schanbacher of FR|SCH Projects, this unique, intersecting wooden play structure imagines new possibilities for the traditional playground. Located in Lexington, Massachusetts in the United States, it was built on the sloping landscape of The Five Fields neighbourhood where many of the homes enjoy a shared backyard.
The design of the structure proudly has no purpose. Instead, it stands as a blank canvas meant for the projection of childish exploration and the stimulation of kids' imaginations. Comprised of a series of wooden cubic volumes, the structure features various connections, nooks, passageways, and built-in activities that make it totally interactive. It also includes a climbing wall, zipline, and climbing rope, while other elements like staircases, a ladder, lookout, and ledge offer additional opportunities for play and exploration.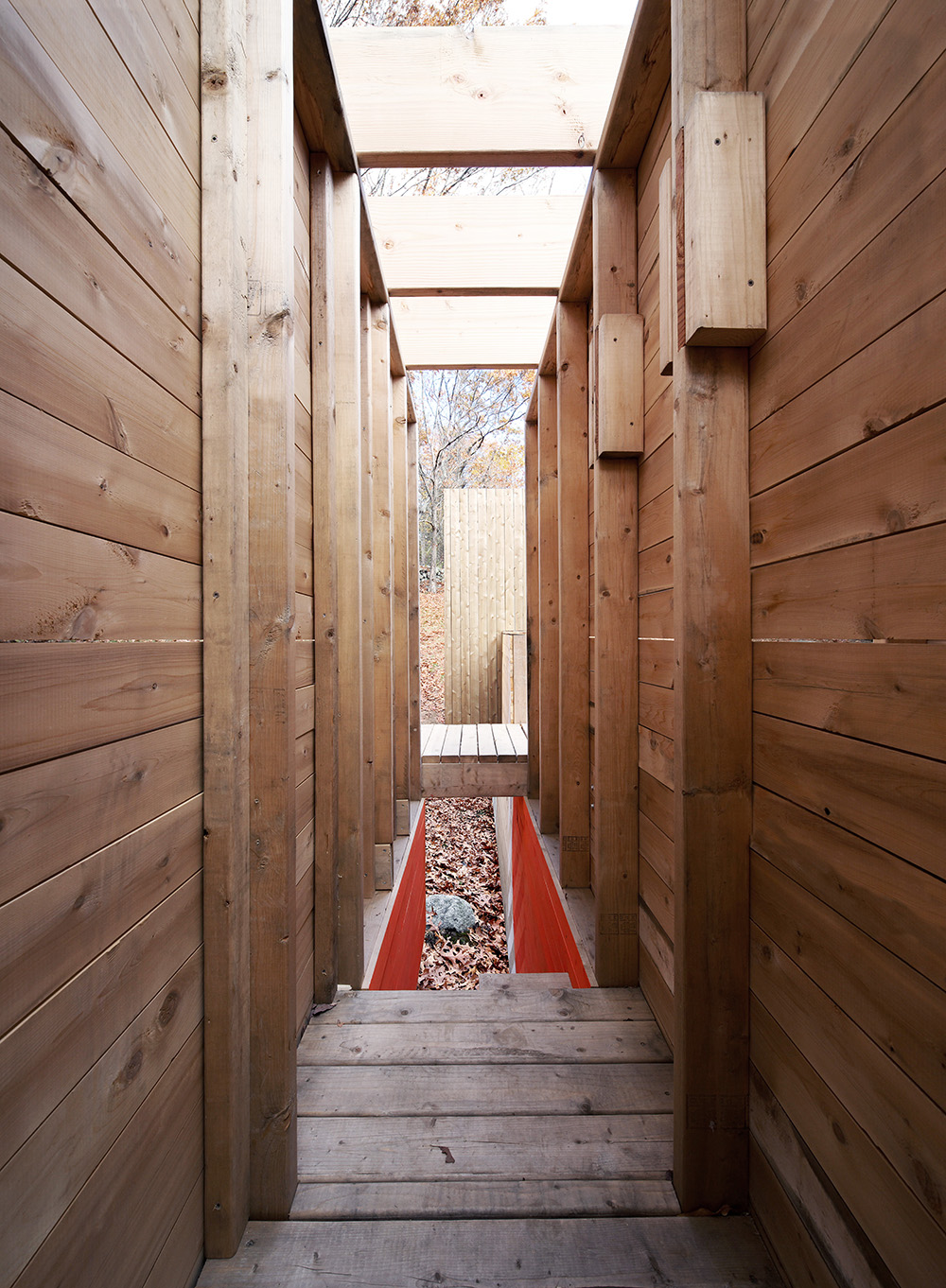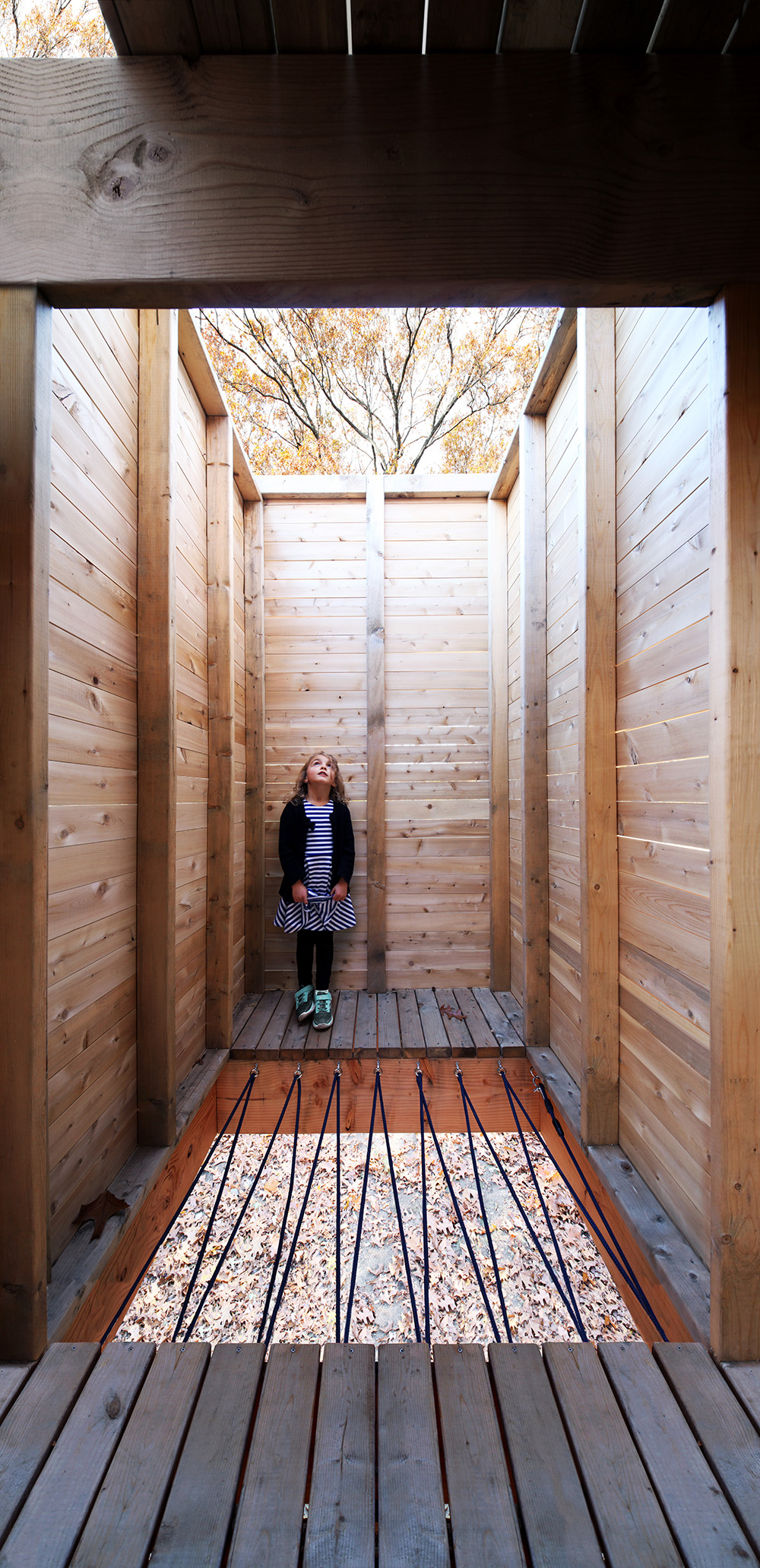 "Designing a play structure intended for kids is a unique and challenging project," the Matter Design website states. "While there are irreducible standards that manage accessibility and function in the daily lives of adults, play is neither standard nor strictly functional. For this reason, these spaces are accessible to adults, but have been shrunk in order to slow the adults, liberating the kids to fly through the spaces."
Tailored to suit children but still accessible to adults, the play structure prioritises the child user, in an effort to both liberate and educate. While adults may see it as a hollow shell of construction, children's imaginations turn it into a castle, a haunted house or the headquarters of a secret spy mission. By challenging our ideas of traditional playgrounds, the Five Fields Play Structure affirms the value of design that stimulates creative problem solving and encourages out of the box thinking.