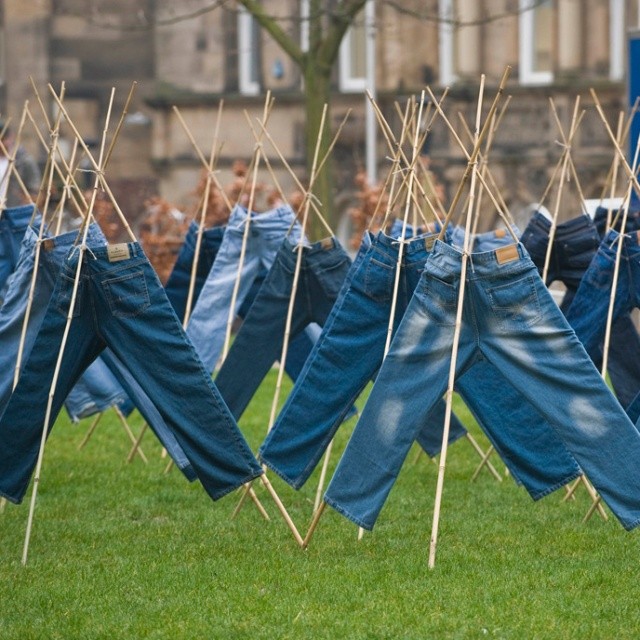 Baby once made her blue jeans talk but Project Sunshine makes its jeans work a little bit harder.
Researchers at Sheffield University in the UK teamed up with the folks at the London College of Fashion and developed a way by which jeans (yes, of the wardrobe-staple variety) can break down road traffic and industry pollutants.
This research initiative, dubbed Project Sunshine, uses Lilliput-like nanotechnology to break down pollutants with photocatalysts added to the cloth.
The project can be viewed as the Field of Jeans installation at Rootstein Hopkins Parade Ground at Chelsea College of Art & Design in London from 15 to 21 September 2011 as part of the London Design Festival.
Some 30 pairs of jeans arranged and mounted on bamboos.
The technology for the Field of Jeans is being developed under the leadership of Helen Storey of the London College of Fashion and Tony Ryan of Sheffield University.
Ryan told the Guardian: "Field of Jeans is a beautiful manifestation of a deeply technical process. There are more pairs of jeans in existence than there are people on the earth. We are developing something using both jeans and their owners, that is both user-friendly and technically excellent."