Cape Town-based fine artist David Brits collaborated with South African menswear clothing line Good Good Good for SA Menswear Week AW17. The capsule collection featured vivid shapes and a recurring theme of snakes prints on shirts, trousers and hand-painted fabric for parka jackets, while the original collection comprised of classic and functional menswear items.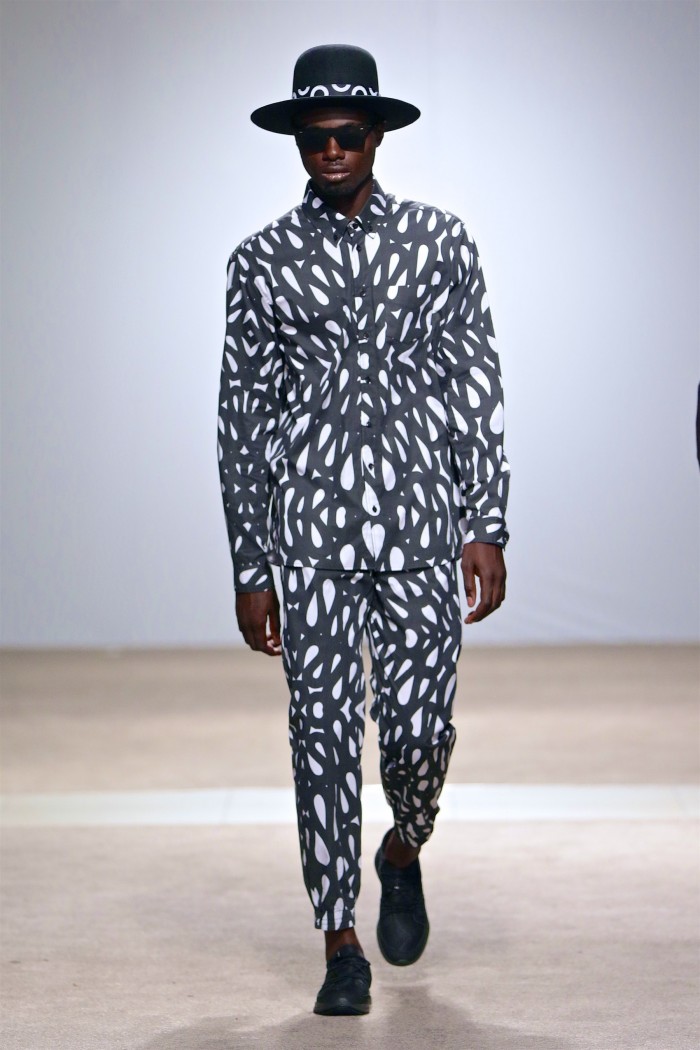 The snake theme was inspired by Brits' grandfather, John Wood, who was one of South Africa's most prominent reptile experts. "The snake motif was something that first occurred in linocuts for an exhibition that I made in homage to the life of my grandfather," Brits explains.
Daniel Sher, director at Good Good Good, had seen one of Brits' "snake abstract" motifs in an exhibition and thought it would make a great collaboration, especially for the line's first runway showcase.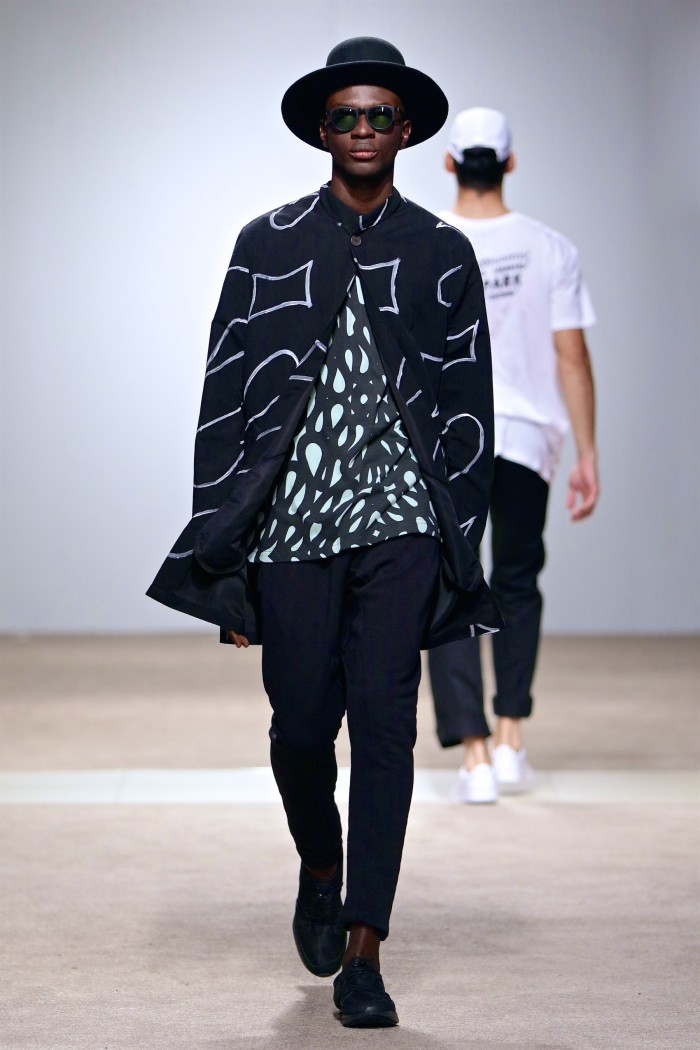 "I have always seen SA Menswear Week as a platform at which I would like to showcase a collection. So it was fantastic to be invited to showcase at this year's event," says Sher.
The capsule collection will be available for sale in 2017, just in time for winter.
Check out some images from the show below.