Nigerian-born fashion designer, writer, afrobeat artist and attorney Walé Oyéjidé and tailor Sam Hubbler are the duo behind the Philadelphia-based menswear brand, Ikiré Jones. Combining West African aesthetics with Neapolitan tailoring, the brand strives to create collections that tell a story. The fashion editorial for its latest collection, After Migration tells the story of African asylum-seekers living in Italy.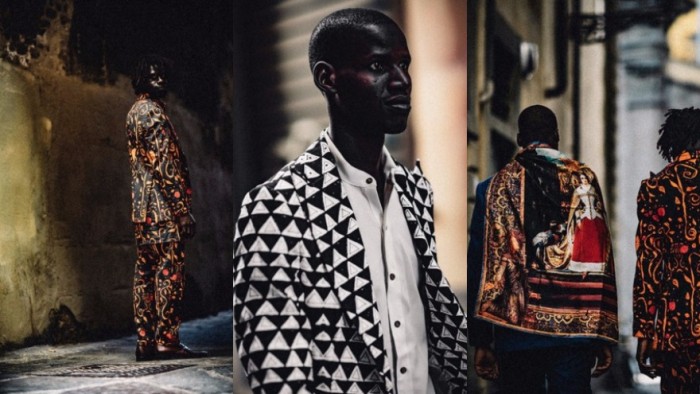 While in Florence, Oyéjidé noticed that locals perceive African immigrants as peddlers, vagrants or outcasts. The migrants, who have fled their homes to seek asylum in Europe, are subjected to ostracism in their adopted countries. To reframe the migrants as real people and not invaders, Oyéjidé employed men from a local migrant shelter, to model in his Fall 2016 collection.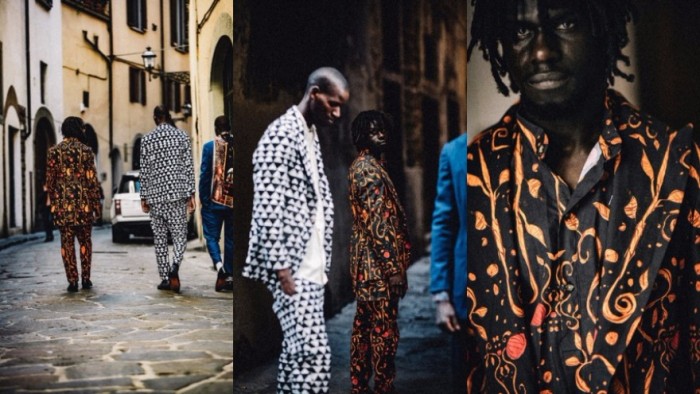 Oyéjidé, the creative director on the shoot, said he felt it "was important for many reasons to put [the migrants] in front of the camera, not as props, but to convey their unique perspectives."
Incorporating the models into the editorial also gave Oyéjidé a platform to highlight other issues such as the lack of African models in high fashion, the negative representation of migrants in global media and the shortage of employment opportunities for migrants settling in new places.