Johannesburg-based visual artist Mbali Dhlamini investigates the relationships between indigenous cultural practices, language, colour and spiritual beliefs. Her work, including pastel and charcoal drawings, are constantly in conversation with her past and her present. Her latest body of work, Bomma forms part of a larger installation titled Non Promised Land: Bana Ba Thari Ensho. The collection looks at the way the Apostolic and Zionist movements use colour to explore faith and spirituality.
"I am inspired by Puo (Language), its etymology and how language influences culture," explains Dhlamini. "I am also interested in politics of representation, unspoken languages in relation to visual culture. My desire to know more,unlearn and relearn stimulates my work."
In 2013, Dhlamini released her first collection, Bomma ba Seaparo, which translates to "mothers of the church". The installation of reconstructed translucent dresses, a video installation and digital prints explored the relationship between the precolonial body and Seaparo (Church garments). It was exhibited at the University of Johannesburg, South Africa.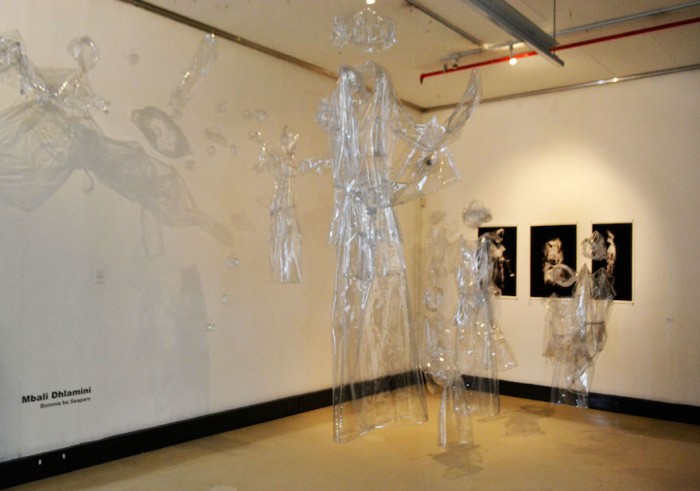 In 2015, her next endeavour, Non Promised Land was featured at Constitution Hill, Johannesburg. This body of work explored how colour use within spiritual movements shifted from white colonial and precolonial missionary garments to a rainbow of colours as the concept of identity within South African communities become decolonised.
In the search for a sense of identity and a place to belong, these bright coloured church garments filled our surroundings like ghostly images; they move and swirl through space.
The artist's drawings are based on actual garments worn by women. "Bomma is a term used within the AIC [African Independent Churches] to refer to women as mothers, motherly figures, role models, but mostly as spiritual figures," she explains. "In choosing to entitle these images "bomma" I invite the viewer to engage with images as more than depictions of garments" she explains."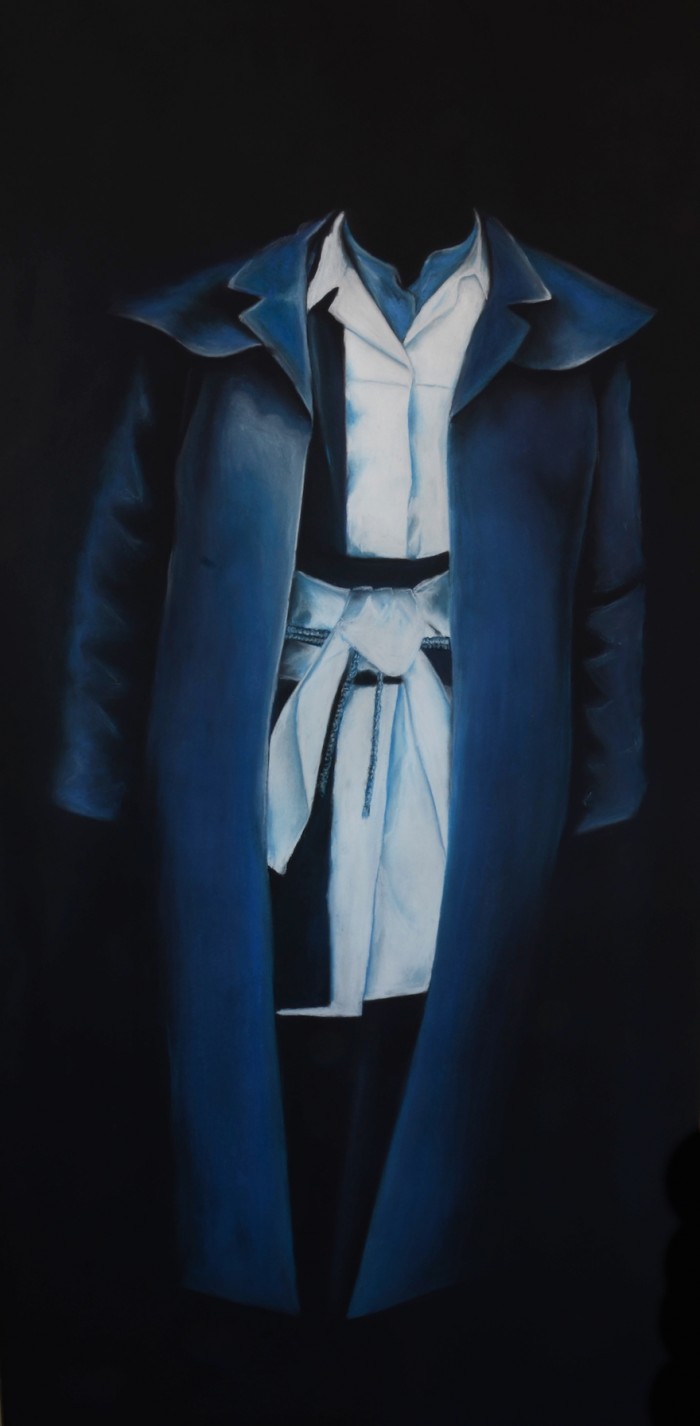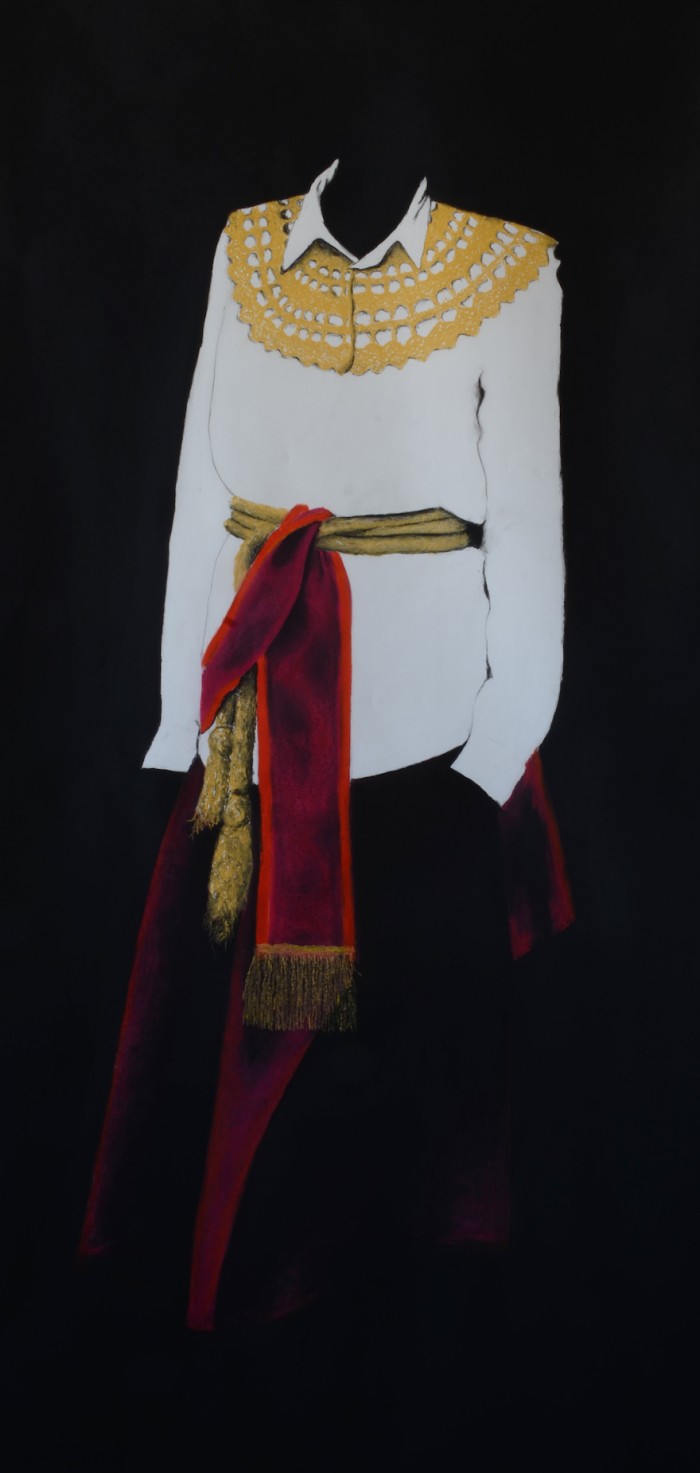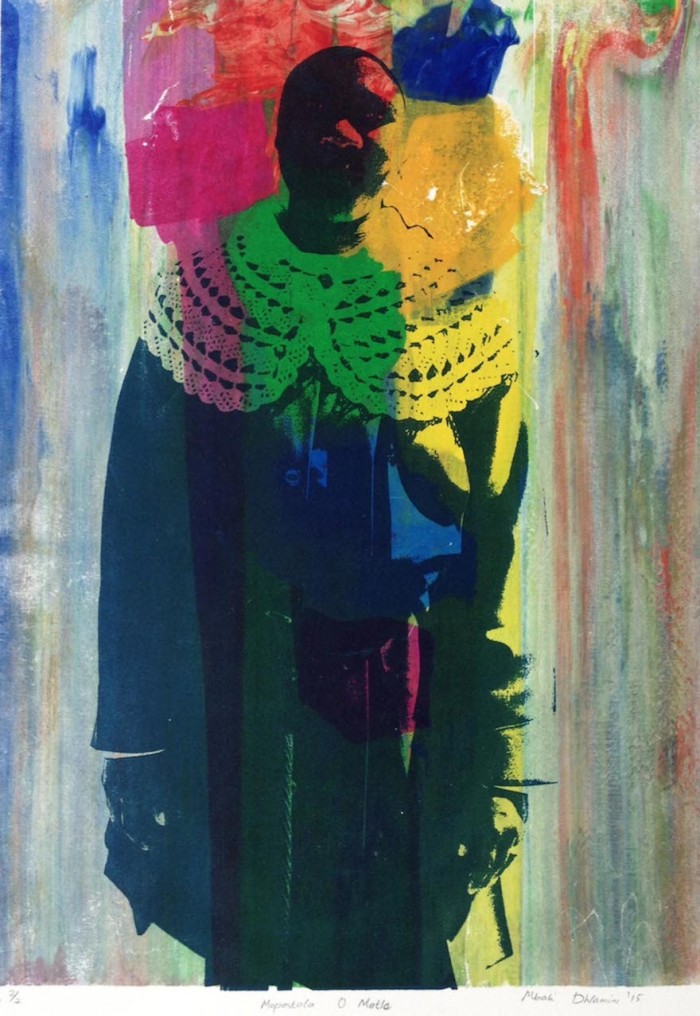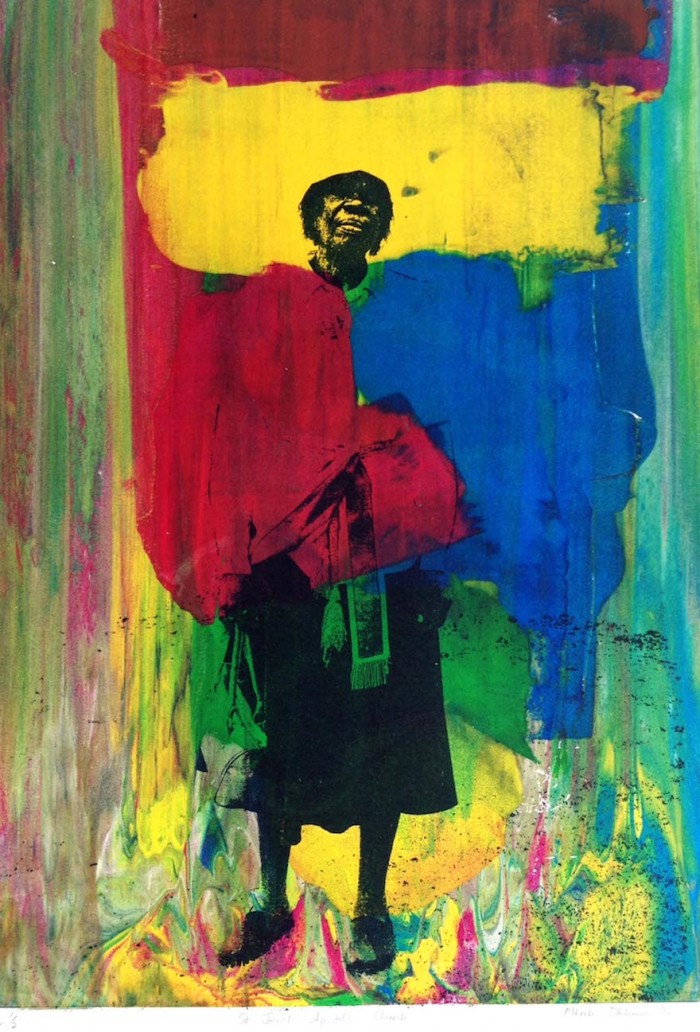 Dhlamini's next project, Woza Moya is a collaborative effort that will explore spiritually in Johannesburg. The experiential project is expected to launch in November 2016.