We all use the toilet. It's such an ubiquitous part of our lives that we rarely question aspects of its design or development. But while relieving ourselves might be something we all have in common, our usage and understanding of the technology often differs for various reasons. A new exhibition at Cube Design Museum in the Netherlands explores the toilet from a variety of compelling perspectives.
Titled Everything You Always Wanted to Know About Toilets, But Were Afraid to Ask the unique exhibition poses some interesting questions surrounding the process of going to the bathroom. How did our sanitary fixtures develop? Who came up with practical solutions and, especially, why were these choices made? And what about the toilets of the future?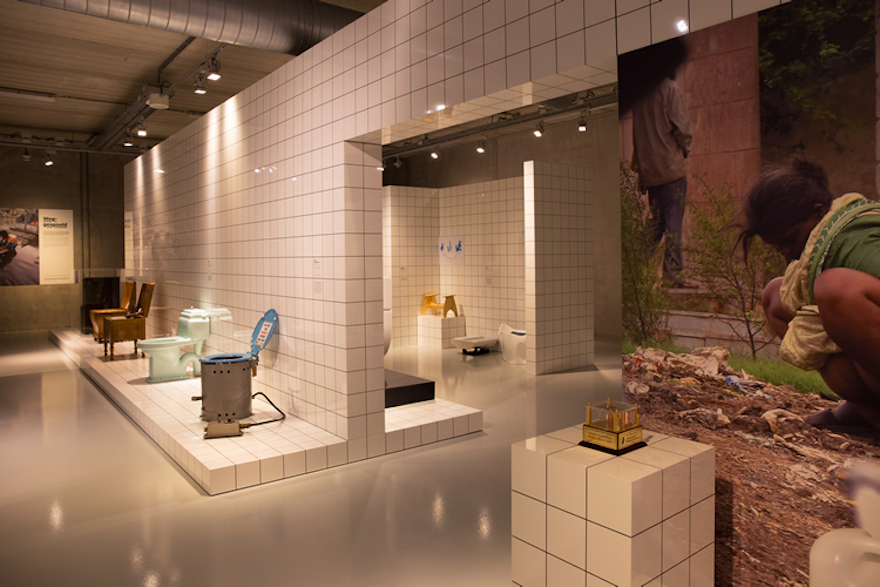 Developed not only to create an awareness of the necessity of hygiene, but also to stimulate visitors to think about past, present and future sanitary issues, the exhibition tells the story of the toilet through 11 themes – these include Smells, Noise & Embarrassment, Gents & Ladies, and Healthy Bowel Movement. It also aims to remove some of the stigma associated with these subjects by presenting them for honest and open dialogue.
Upon surface level, the exhibition may seem tongue-in-cheek. But by encouraging us to take a closer look at something that most would probably rather not talk about, it's helping to lay the foundation for more serious discussions. And with one and a half billion people worldwide lacking proper access to sanitation facilities, it's certainly a discussion that needs to be had.
Everything You Always Wanted to Know About Toilets, But Were Afraid to Ask will run at the Cube Design Museum until November 19, 2017.