The world's perception of Africa is constantly challenged by creatives who showcase its diversity and contemporaneity. With Africa Day falling on 25 May we celebrate variety, beauty, and innovation across the continent.
The Playlist
Visit our Africa Month 2021 Playlist for inspiring talks from leading African minds.
A New Perspective
Senegalese artist Omar Viktor Diop uses his chosen medium of photography as a means to capture the diversity of modern African societies and lifestyles. His body of work includes fine art and fashion photography as well as more commercial work. Interrogative, he draws visually on his African heritage to reinvent historic narratives and present a dramatically contemporary take on tradition.
Follow: @omar_viktor
Fashion Forward
By drawing on the past, but designing for the present, Africa's top fashion designers are forging a new identity that's obviously African, but globally relevant. Egyptian designer Amna El-shandaweely combines traditional tribal motifs with street-style silhouettes – a fusion of current culture and history.
Follow: @amnaelshandaweelly
Senegalese designer Selly Rabe Kane is one of the new wave of designers celebrating their heritage in a current way. By including African references in cosmopolitan styles, she honours traditional West African dress for the 21st-century wearer.
Follow: @Sellyrabykane
Sunny Dolat also aims to challenge narrow preconceptions about Africa through fashion.
Follow: @sunnydolat
Global Community
IKEA Overallt, launched at Design Indaba in 2019, constitutes a landmark moment for African design. The collaborative collection features eight African designers including Bibi Seck, Issa Diabaté, Laduma Ngxokolo and Sindiso Khumalo. Demonstrating craft and creative excellence, the 33 pieces in the collection range from a tote bag to tables and combine traditional techniques and modern ideas. Sold in Ikea, the collection allows a wider audience to witness and access pieces by designers from all over the continent.
Follow: @ikea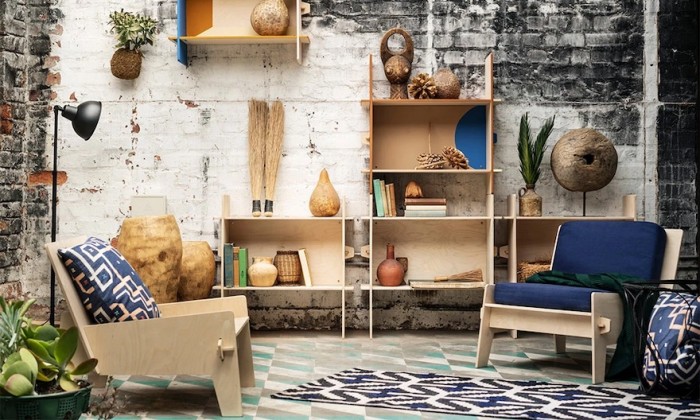 New Horizons
Christian Benimana of Mass Design Group believes that architecture is not just about building design, but also about the implementation of a dignifying process that creates long-term impact. Currently leading the implementation of the African Design Centre (a field-based apprenticeship that is set to be the BAUHAUS of Africa) he is particularly interested in the innovative use of materials and technologies for sustainable designs.
Follow: @christian_benimana
What's New from the #DI Community
#DI Speaker and world-renowned structural engineer Hanif Kara's AKT-II firm has teamed up with architects Diller Scofidio + Renfro and Neiheiser Argyros, and artist Liz West on a colourful and engaging urban space.
Lates News
Danish architecture firm EFFEKT has dreamed up a utopian approach to housing where residents live in harmony with the forest.
CAKE has teamed up with Goal Zero and the Southern African Wildlife College on an electric motorcycle to help combat poaching.
The N02 chair by Fritz Hansen in collaboration with Japanese studio nendo is upcycled from plastic household waste.