As billions of plastic bottles continue to be added to the Earth's growing pile of plastic debris, innovative designers are finding novel ways to utilise waste as a valuable and cheap resource material. US-based entrepreneur Hamilton Perkins is one such innovator. His eponymous collection of bags was created to provide an alternative to the one-dimensional designs of most travel bags. It has since evolved into an eco-friendly company committed to making an impact.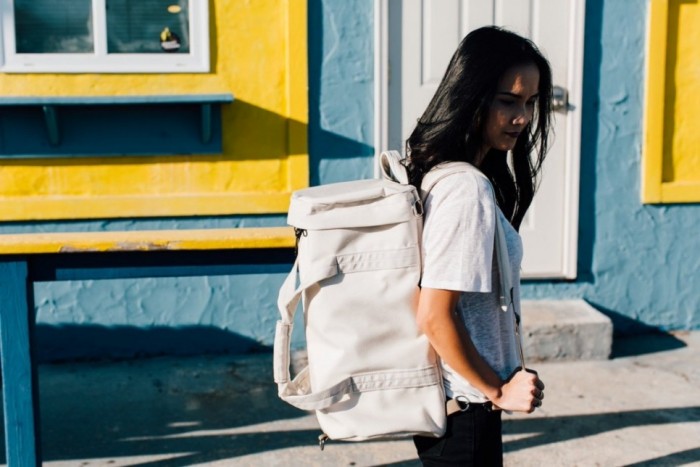 While the use of recycled materials in fashion is by no means a new idea, Perkins' collection is set apart by his company's dedication to total transparency and community upliftment. A certified B Corporation® (a growing community of for-profit companies certified to meet rigorous standards of social and environmental performance), they also seek to offset the serious pollution problems caused by the fashion industry. Perkins' initial goal was to create a bag that was better ethically, environmentally and socially.
Starting at $95 each, the company clearly breaks down the cost of each bag for consumers: $12 for the plastic bottles and $30 for labour – while the remainder goes toward profit. Each bag is made using approximately 16 plastic bottles and is lined with one-of-a-kind repurposed billboard canvas. The pricier bags are able to convert into backpacks dependent on the needs of the wearer.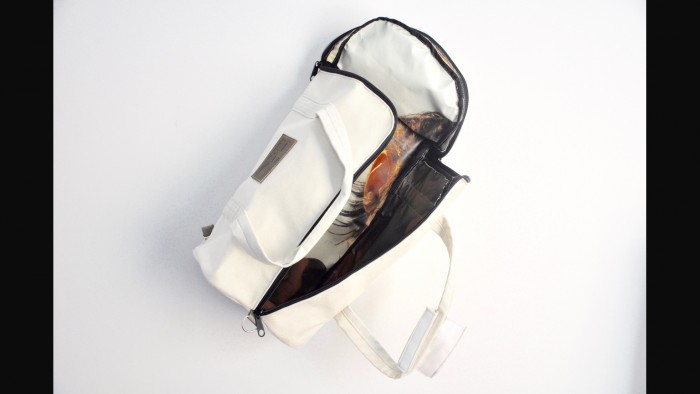 The raw materials for the bags are sourced by workers in Haiti who are tasked with and paid for collecting plastic bottles while Haitian-run and owned facilities convert it into a material called flake.
Every aspect of the business is laid bare for consumers. Perkins even discloses how much revenue each bag sold generates for Haitian business. Writing for The Huffington Post, Perkins said, "Most brands look at philanthropy and giving as an afterthought but we see it as an essential part of running a business today."
"What we hope is that by our customers having this product in their lives, it also opens them up and shows them other areas of their lives where they can measure impact or how they are being a stakeholder in society. It's doing good beyond just buying the product."