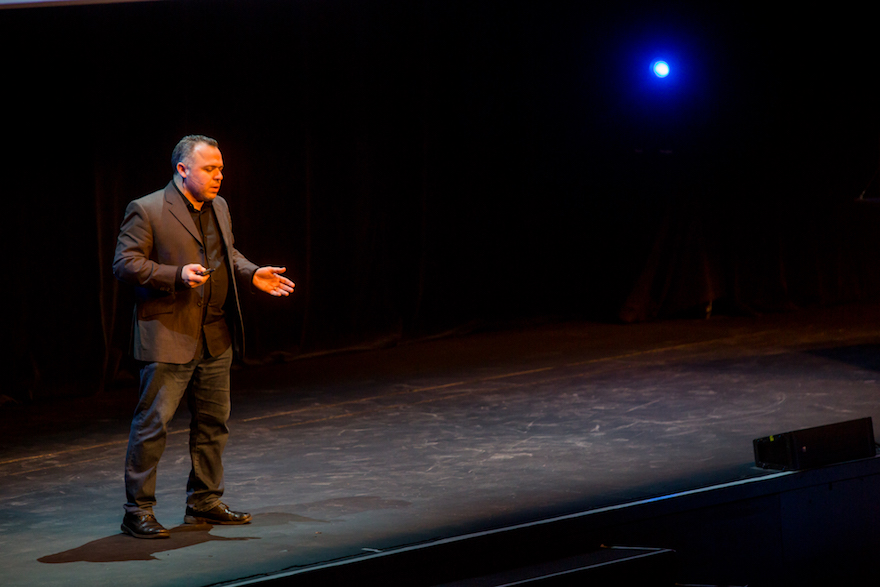 Relevant and fiery, the work of famed visual artist Edel Rodriguez is inspired by everything from memory and nostalgia to history, religious rituals and politics. Edel is internationally recognised for multiple illustrated covers of Time Magazine and other prominent publications that irreverently depict US President Donald Trump. His creative needling of the controversial figure has led to him being dubbed "America's Illustrator-In-Chief" by Fast Company.
Born in Havana, Cuba, Rodriguez is also a former art director of the iconic publication where, at the time of his appointment, he was the youngest person to ever work on Time's Canadian and Latin American editions. Passionately engaged with social art, the much lauded illustrator brought his electrifying imagery and approach to design to South African shores for Design Indaba 2018.
During his talk – which focused on how art can contribute to creating political change – Rodriguez staged a silent protest that featured some of his political posters. Addressing the thought behind his habit of giving away his posters for free to protesters, the provocateur simply posits, "We're in a war. Why would you charge soldiers for bullets?"
At the same time, he sees his Trump illustrations as a brand. What started as a simple orange circle, with its mouth agape and a yellow mop of hair, has evolved into a concept that can be adapted into any medium. From a magazine covers to a piñata, Rodriguez's idea is immediately recognisable.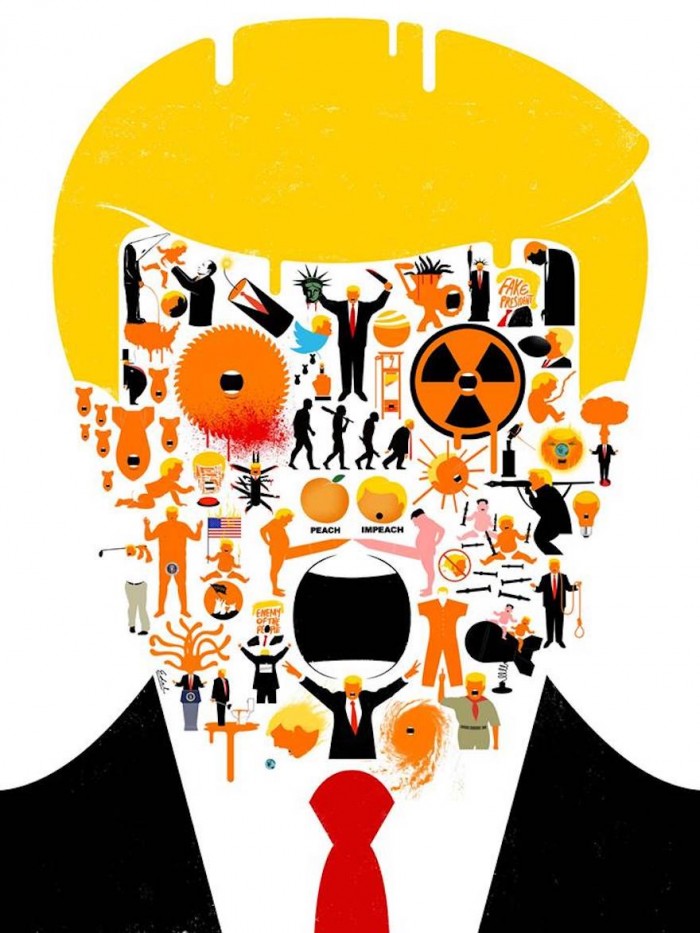 The importance of this is to give people the opportunity to see their own ideas reflected in art. Speaking to Design Indaba before his talk, he pointed to South Africa's own protest history during the Apartheid-regime as an example:
"Thinking of the graphics and posters of that time gives me chills, and honestly, brings tears to my adult eyes," he says. " The strong, bold, and graphic black fists, the chains, the bold words of resistance — these posters embodied the dignity of the people and the justice they sought. And that's what I try to do with my work now every day."
As part of the Design Indaba Festival, a range of Rodriguez's work – 75 posters and magazine covers – was also put on display at the Artscape Theatre, while delegates in attendance also were gifted with their very own poster designed by the artist.
Watch the Talk with Edel Rodriguez