Design Indaba alumnus Edel Rodriguez – the Cuban American artist who is probably best known for his iconic magazine covers, particularly his powerful caricatures of Donald Trump – also happens to be a seasoned children's book illustrator. His latest project involved illustrating Charles R. Smith Jr.'s children's book about musician Jimi Hendrix, titled Song for Jimi – The Story of Guitar Legend Jimi Hendrix.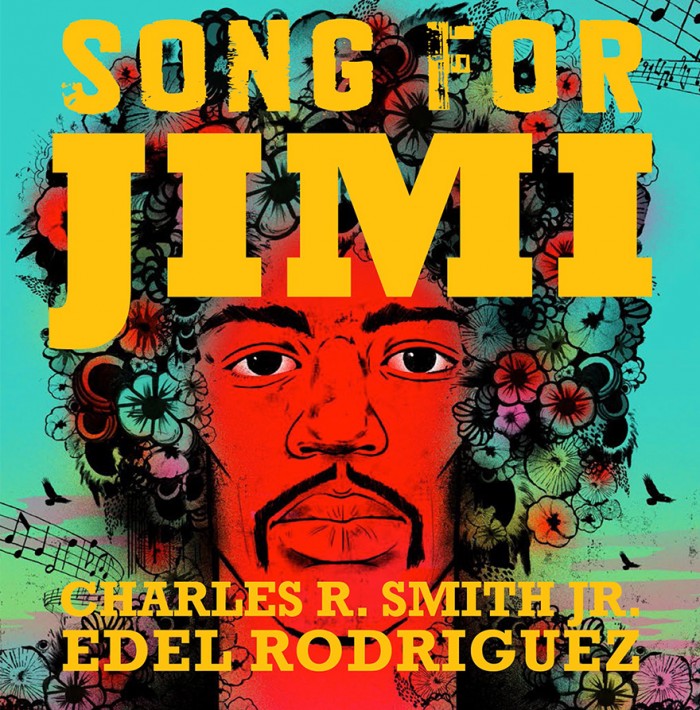 A fan of Hendrix's music as a teenager, Rodriguez was keen to get involved when he received the manuscript of the book from his agent. The lyrical 56-page account of Hendrix's life, from birth to his appearance at the Monterey Pop Festival, is written in a series of verses that attempt to capture some of the rhythms of the rock icon's music.
The book avoids references to Hendrix's drug abuse and tragic death at the age of 27, preferring to focus on his iconoclastic genius. This is vividly reimagined in Rodriguez's edgy palette of saturated red, yellow, and green as Hendrix blazes a trail across the rock landscape. The illustrator employs muted blues to show how Hendrix navigates some of the challenges of his childhood.
Rodriguez says that the colours engage with one another in a visual chorus, and there is an element of synaesthesia in the book, with the illustrations taking on the feel of Hendrix's music. There is a fiery energy in the illustrations, as well as a sense of psychedelic immersion. "If there was any style I was emulating, it was Jimi's style," Rodriguez told School Library Journal.
The striking cover artwork, which Rodriguez calls "an elegy to one of history's greatest musicians", was completed right at the end of the project. Rodriguez drew on one of the spreads in the book depicting Hendrix's face surrounded by flowers and embellished the image for the cover. The result is an arresting, Sixties-style homage to Hendrix that fuses an acid aesthetic with that of social commentary. Tweens will be drawn to the edgy artwork and compelling life story of a musical icon who will never go out of style.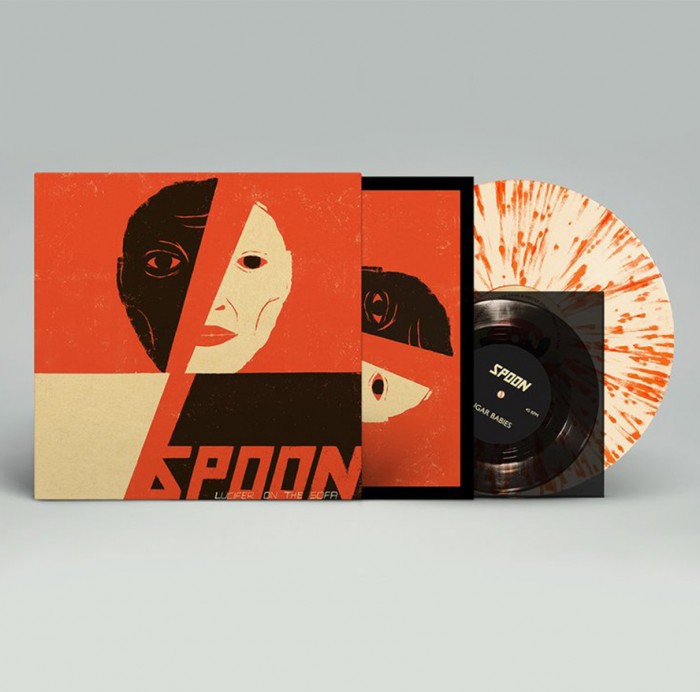 This is not Rodriguez's only foray into the musical world of late – he has just created all the art for the rock band Spoon's latest album Lucifer on the Sofa.
The versatile artist is currently writing and illustrating a 300-page graphic memoir about his life as a child growing up in Cuba, migration to the US, and what it's like to work as a political artist in America today. We can't wait to read it.
Credits: Edel Rodriguez
Read more:
The whimsical illustrations of Monica Obaga.
Young Norwegian illustrator explores the darkness inside.