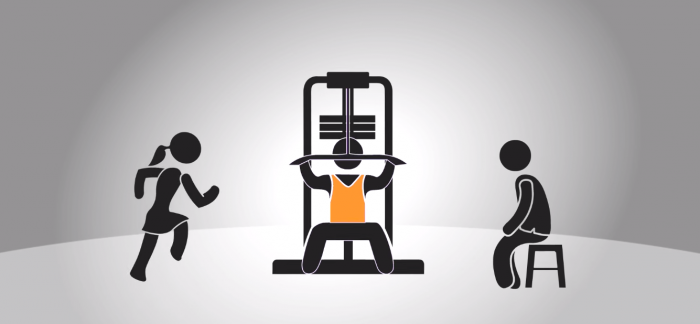 The rise of fitness programmes and accompanying apps is a modern phenomenon. With Kinduct technologies, staying fit is as easy as letting your computer tell you what to do. Based in Nova Scotia, the technology company has released a series of programmes that gather data about performance, health and fitness tailored for the coach or sports team manager who wants to keep tabs on the well-being of his or her players. The technology enables them to make decisions that are sharpened by data analytics rather than intuition.
Kinduct technology exists in four broad domains – Performance, Health, Clinic and Fitness. Each software iteration is designed to help distinct organisations (or amateur individuals) correlate data from different sources. In other words, Kinduct Fitness is designed to help health and fitness professionals manage their individual clients and track their progress on several fronts. Kinduct Health, on the other hand, provides patient engagement tools for healthcare practitioners and allied medical organisations.
The software allows you to store and centralise practically any kind of information regarding the management of athletes. Kinduct assimilates data from existing wearable devices that measure heart condition, performance tracking data, health assessment results, online medical records, sleep schedules and other sources. All of it is condensed into one feed with clear visual graphic outputs to display numeral-heavy data more intuitively.
That Kinduct draws from multiple sources allows the user to identify tendencies that may appear across different platforms – performance trends that may not be visible to supervising trainers otherwise. The conflation of such varied data allows a coach to make informed decisions regarding team rotation on match-day, as well as more long-term strategic adjustments.
The application allows the team coach to have up-to-the-minute insights on the condition of every player, taking into account their submitted medical assessments, workout schedule, diet and self-reported input. It is an all-encompassing feed that helps to determine an athlete's ability and status.
For example, the level of fatigue of a basketball player after an intense game can be measured more accurately with Kinduct's software. User-friendly statistics and graphic representations are at the disposal of the coach, who can then decide when that player needs to rest. Provisional information of this nature could serve to prevent injuries, streamline team rotation and result in healthier, well-rested athletes.
Founded in 2010 by Travis McDonough, David Anderson and Kevin Rimmer, the Halifax-based company's software has proven to be successful in the world of professional sports and has been adopted by high-profile athletic organisations (including the New England Patriots and Golden State Warriors, champion teams of the Super Bowl and NBA respectively).
CEO McDonough explained to The Globe and Mail that a sudden influx of compartmentalised data fueled the birth of Kinduct:
"There's been an explosion of ancillary tracking devices and third-party data devices; the metrics in disparate silos are segregated everywhere but where they should be – in one spot. We pull them all into one spot so you can understand relationships, trends and patterns, and ultimately use data from the past and present … to predict probabilities of something happening in the future," he said.
Even though Kinduct is known for its efficiency in athlete data analytics, McDonough aims to widen the scope of the software to the mass consumer health care market. This would enable a regular diabetic patient to make use of the Kinduct software privately to monitor their own condition, adjusting diet and exercise regimes to reach or maintain good health on their own.
View the video below by Kinduct Technologies for more information.