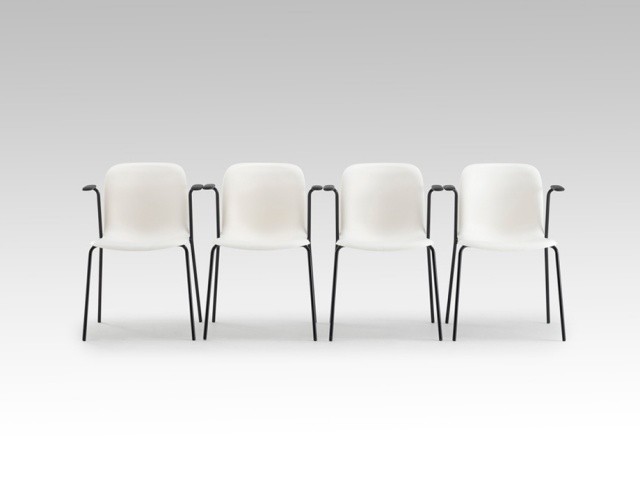 E is for elegant, efficient, ergonomic, ease of handling, environmental and economic in PearsonLloyd's new "SixE" chair, which also takes its name from the exceptional E characteristics.
As such, SixE fuses functionality and modernity in the design of a simple chair with inviting aesthetics.
The London-based studio designed a four-legged stacking chair that examines the relationship between people, product and place. They wanted to create a chair that is suitable for numerous environments, without compromising functionality or space.
We wanted to create a confident, but also humble, chair design that is refined in every aspect
SixE is aesthetically pleasing, as well as durable and eco-friendly. Careful consideration went into deciding which materials would adhere to environmental concerns and longevity.
This modest chair is the first of a larger family designed for HOWE that will receive new members in 2013.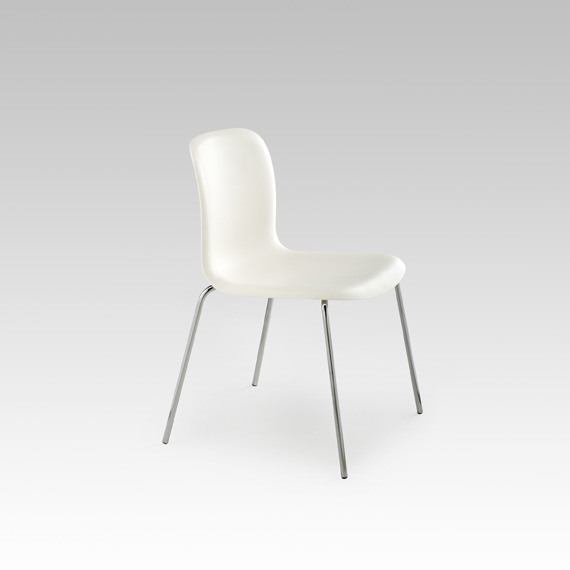 Watch the Talk with Luke Pearson