Design Academy Eindhoven graduate Pim van Baarsen travelled to Nepal to study domestic waste disposal in the capital city, Kathmandu. He found that waste disposal was inefficient and damaging to the environment– waste is burnt, dumped and only a small portion is recycled. Waste that is poorly disposed of in these ways leads to disease, pollution and a loss of valuable materials.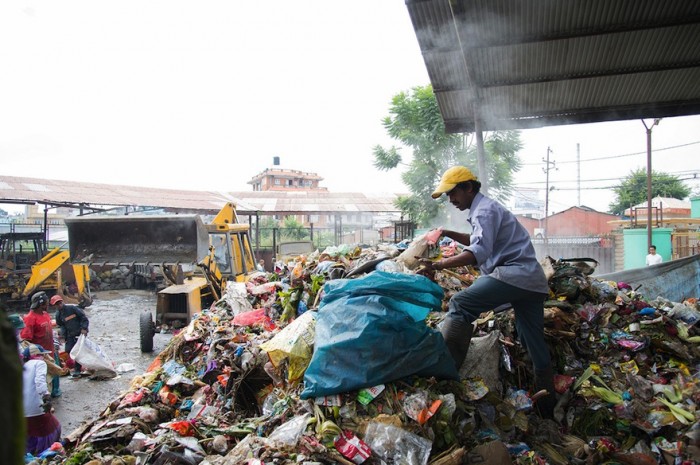 The Nepalese government does have a waste collection system in place that collects waste from the outside people's homes and takes it to be sorted at a depot. The problem is that different types of waste – organic and recyclable – are mixed together making it difficult to separate out reusable materials.
Motivated by the need for a better waste disposal system, and the fact that almost everyone in Nepal has a smartphone and an internet connection, Van Baarsen designed Holy Crap.
Holy Crap is an incentive-based scheme in Kathmandu designed to encourage families to recycle and separate their waste. Families can separate their garbage based on a colour-coded system – blue bags for plastic, green bags for organic waste and orange bags for the rest. Families that sort their waste can earn points that can be used to buy rewards like phone credit.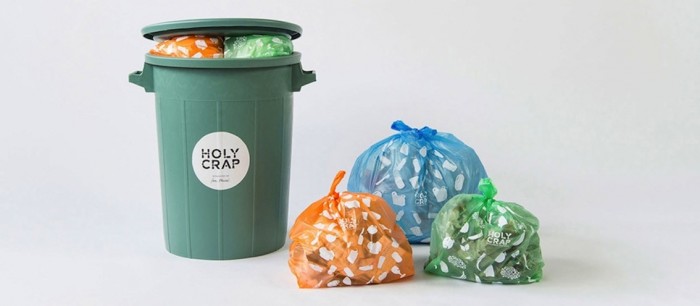 Each household will also be provided with a small waste bin to put their colour-coded bags into before putting the bin outside. Each bin comes with a NFC (near field communication) sticker, which contains a unique costumer identification number. The tricycle riding waste collector scans the sticker on the bin with a simple smartphone or NFC scanner and the device displays the personal identification number and loads points for the family.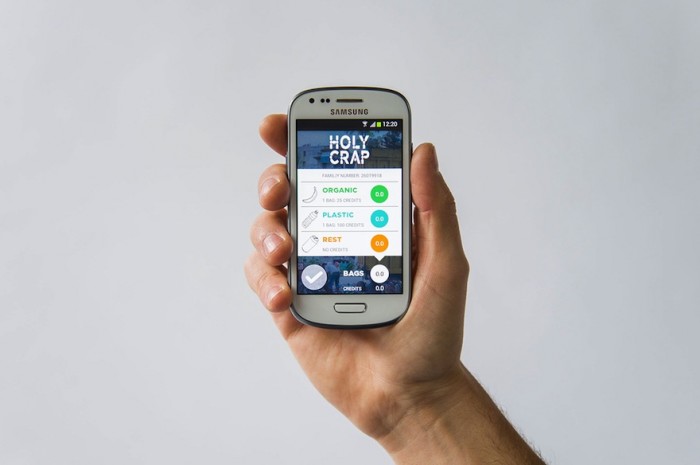 Holy Crap is the second tricycle driven waste collection system we've covered. Bilikiss Adebiyi-Abiola in Nigeria runs the first recycling fleet, Wecyclers.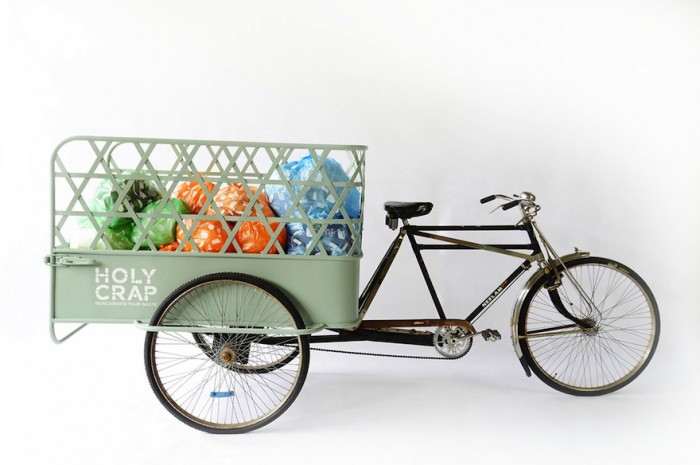 Images courtesy of Super Local