Isabella Springmuhl is a young fashion designer from Guatemala. She has broken the mould by becoming the first individual with Down syndrome to exhibit fashion designs at London Fashion Week 2016.
Down to Xjabelle is Springmuhl's official brand. To date, she has completed one collection of garments called "Peace and Love", which made its debut on London Fashion Week's circuit. Springmuhl has been working on her follow-up body of work since December 2016.
Speaking to Ruptly TV about her experience as a young designer participating in such a prestigious event, Springmuhl said, "When I think about it, I must say I'm happy even though I'm the only one with Down syndrome. I love to be here and I like people to get to know my heart, who I really am: a girl with Down syndrome who has no fear and is able to reach her goal."
Springmuhl has had a mind for fashion from an early age. Wanting to follow in the footsteps of her grandmother, Springmuhl applied to study fashion design at a tertiary level shortly after graduating from high school in Guatemala. Her application was denied by the university as Down syndrome was considered a liability by them, but Springmuhl continued to sketch, knit, sew and style garments on her own steam and published it on Instagram.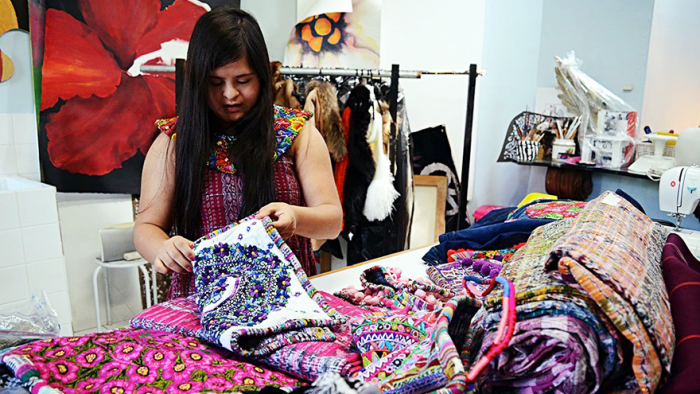 Springmuhl's talent was spotted by Cecilia Santamarina de Orive, one of the organisers of the International Showcase segment of London Fashion Week, who made contact with Springmuhl and offered her a chance to showcase her craft.
According to Springmuhl's website, "One of my dreams was to be able to design beautiful and fashionable clothing for youngsters and adults with Down syndrome. Because of the physical characteristics we have, sometimes it is quite difficult to find nice clothing that fits us well."
Apart from designing clothes tailored for individuals who have Down syndrome, Springmuhl is a culturally-aware couturier in her own right. Her garments are infused with the vibrant style of Mayan artworks and she works with fabrics local to Guatemala.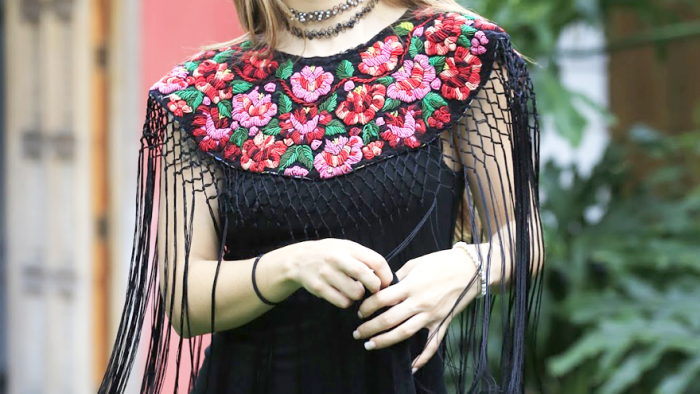 "These textiles are unique," she writes, "They are woven by Mayan indigenous women who live in the rural areas of my beautiful Guatemala. Each community in Guatemala has different patterns and colours that identify them.
[By] using the Mayan textiles in my designs, I honour all these women that for ages and ages have been weaving Guatemala's history in clothing and textiles."