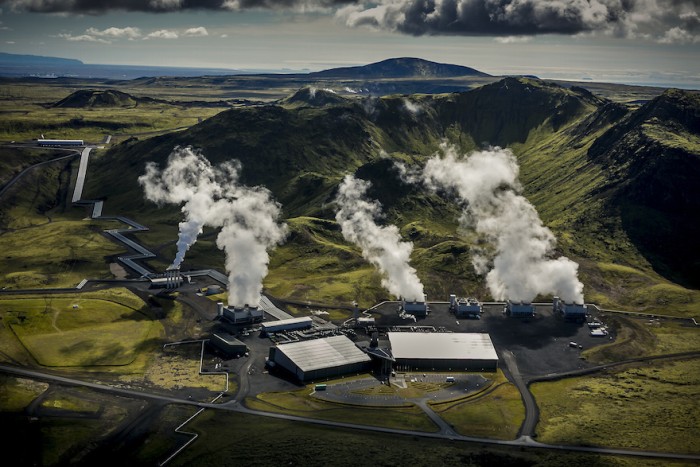 The presence of carbon dioxide in the Earth's atmosphere is one of the biggest contributors to global warming. In order to achieve the target of reducing it by 2-per cent as a measure to help halt global warming, more than 10 gigatons of carbon dioxide need to be removed from the air every year.
The Climeworks Direct Air Capture plant (DAC) is a filter responsible for converting carbon dioxide in one step and making it usable in the merchant market for the food and beverage industry.
The initiative was established by engineers Christoph Gebald and Jan Wurzbacher.
Carbon dioxide can be used for the production of synthetic renewable fuels and materials.
The Climeworks DAC withdraws the chemical from ambient air which then attaches to their patented filter. Once the filter is soaked with carbon dioxide, it is warmed up by low-grade waste heat from the geothermal plant.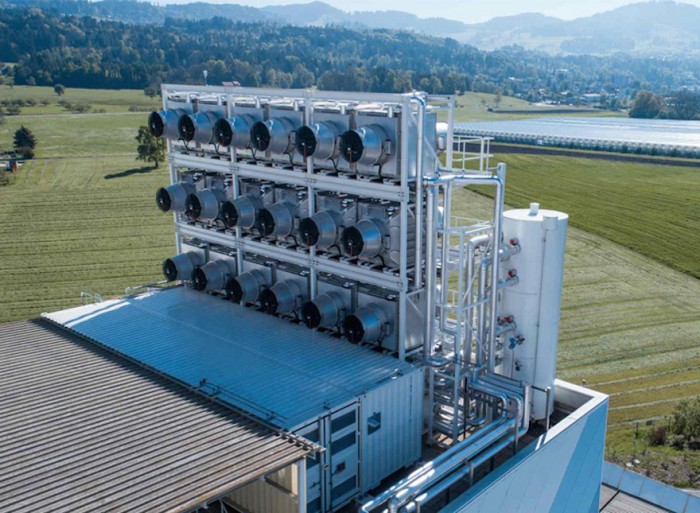 The CO2 is released and bound to water and thereafter pumped more than 700 metres underground. Underground, it reacts with the basaltic bedrock, forming solid minerals. A permanent, safe and irreversible storage solution is created. Thus reducing the carbon dioxide content in the atmosphere.
Extracted carbon dioxide will also be allocated to a greenhouse in the Zurich vicinity, that will fertilise the plants.
"We always had this big vision of building up technology that could impact one of the biggest challenges humanity ever faced, which is climate change," said Climeworks founder Christoph Gebald.
The direct air capture plant can deliver around 900 tonnes of carbon dioxide from the Earth's atmosphere per year. The Climeworks group, which is the first of its kind, is hoping to capture 1 per cent of global CO2 emissions by 2025.