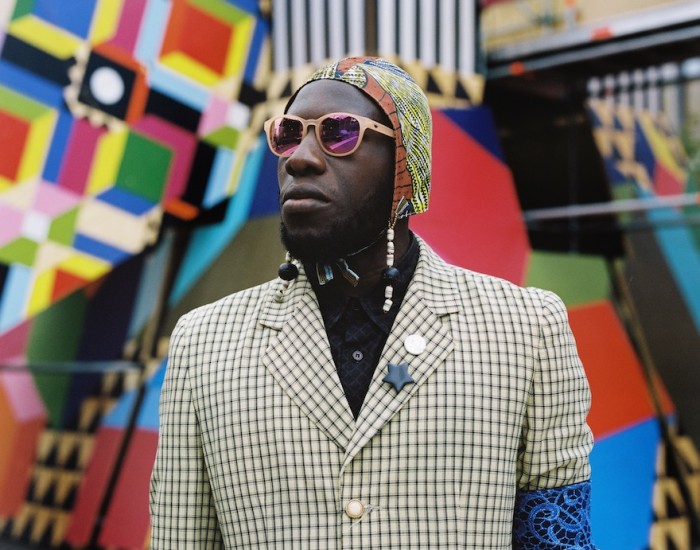 Steloolive, aka DJ Steloo, is a performance artist who works and lives in Accra, Ghana. Known as a sound and electronic music DJ, Steloolive's body of work consists of a mixture of experimental sound performances, fashion, art, and photography.
For his Design Indaba 2018 appearance, he looked to the sound of aeroplanes and birds to inspire the avant garde set he performed before the Cape Town audience. His subsequent work continues to innovate and push the boundaries.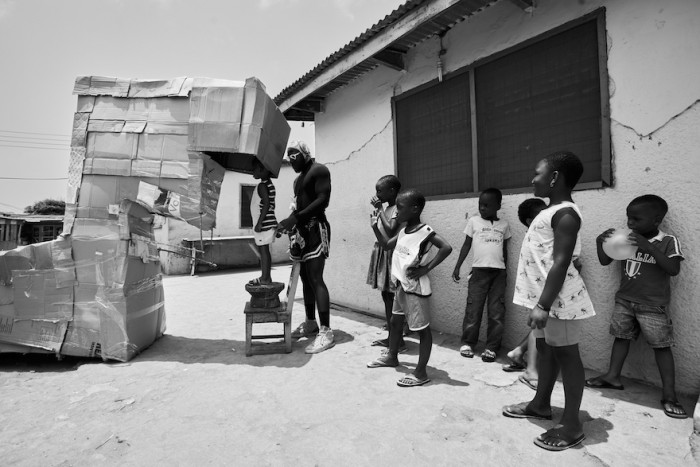 His ongoing Stitches From The Ocean (SFTO) project, running from 2019-2021, is a unique example of experimental storytelling using different media - sound exploration, photography and interactive exhibition design. SFTO was inspired by the observations of sea waves at the shore, which the artist transformed into an audio-visual performance in public and private spaces.
"The choice of the locations is also part of the stories being told, one of which is that the ocean is a technological framework from which we can create," says Steloolive.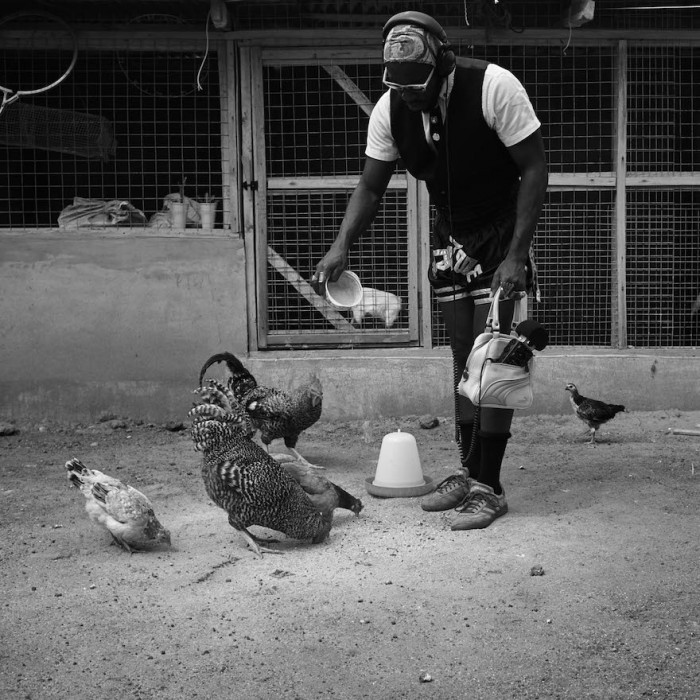 Steloolive's recent extension of the SFTO project sees him team up with fellow Accra creatives Ofoe Amegavie (photographer) and Annertey (graphic designer). "Each collaborator brings a different energy to experiment with in finding a new ways of storytelling," he says. The new body of work was created in late 2020 during Steloolive's first ever local artist residency curated by 360projects LA in the Labadi township in Accra.
NiKANiKA Robotics is a sound object and installation 'robot' built with trash and cardboard and installed in an open space for community engagement. Steloolive describes it as a 'never-ending performance piece' that is layered in different steps and formats, but with its energy centred around the ocean and its community. "This performance will keep extending through different art forms via experimentation and collaborations," he adds.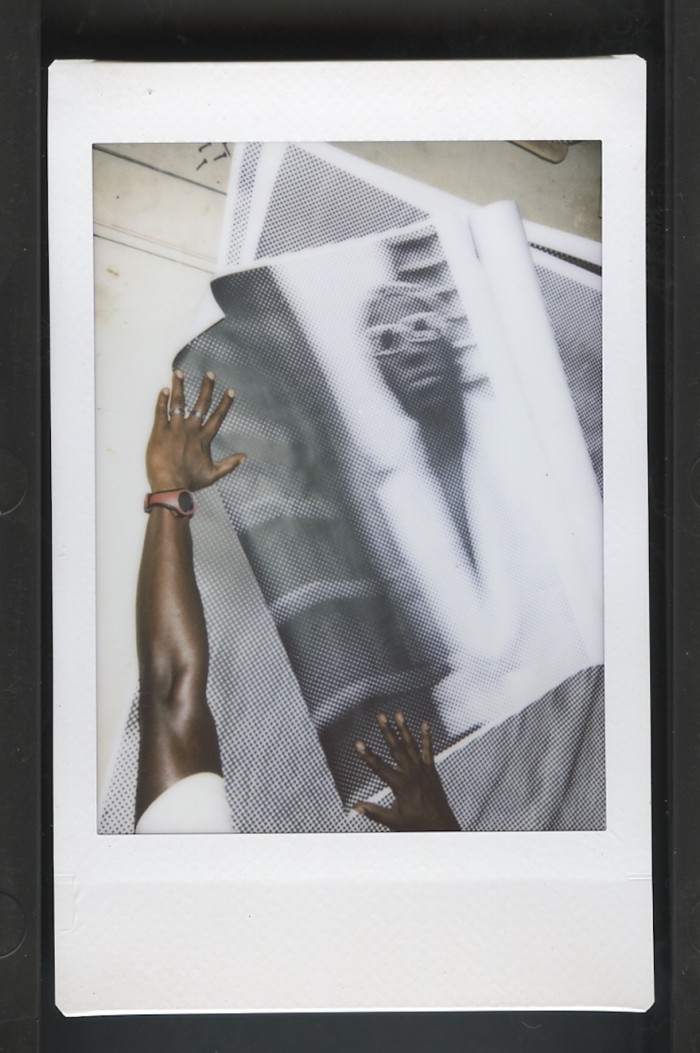 The installation appropriates the design of a milling machine that's used to crush grains such as corn and rice, and reimagines it as an experimental 'listening booth' with aural and acoustic implications. Steloolive attempts to simplify the digital sound and music creation as a minimal sculpture through which the viewer can access field recordings documenting narratives and sounds from various communities in Ghana.
"One doesn't not need to understand it fully in any way. Whatever engagement you encounter with this piece is considered as part of the performance process," he adds.
The SFTO project is documented via the website www.sfto.space and Steloolive has chosen to debut his video content about NiKANiKA Robotics with #DI – this fascinating glimpse into art practice within a Ghanian township can be seen via our YouTube channel. The SFTO website itself is impermanent and will be taken down after one year –prompting further dialogue about the nature of art.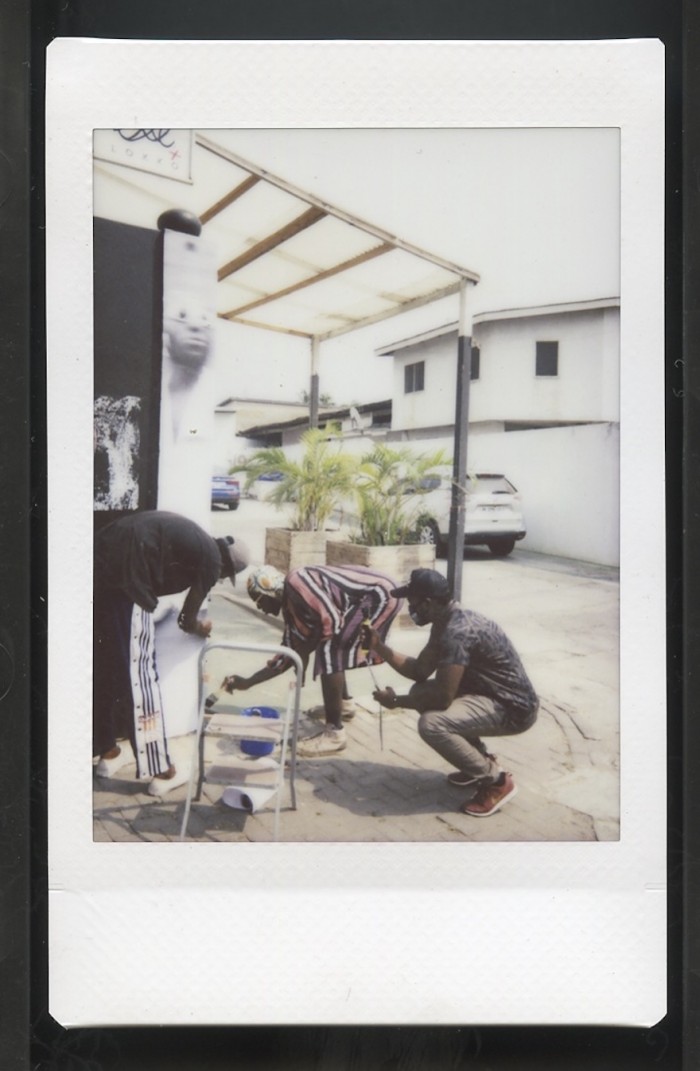 Here's more:
DJ Steloo's latest work looks to the ocean for inspiration
Credits:
Rudy Geyser
Nii Odzenma
Ofo Amegavie