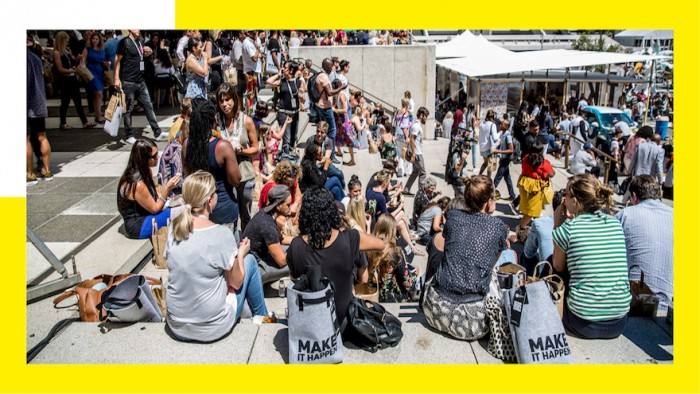 The Design Indaba goes beyond design to create a multi-sensory event where you can hear, see, learn and experience the future of creative thinking and design activism. And this year, it's not just Cape Town guests who will get to experience what the event has to offer.
For 2018, Gauteng will get a special taste of the Design Indaba, with a mini-festival all its own, hosted by LISOF – Leaders in the Science of Fashion. This will consist of a stand-alone seminar by celebrated trends guru Li Edelkoort on 19 February 2018, a live simulcast of the world renowned conference from 21-23 February 2018, an exhibition of work by a group of ten Emerging Creatives from Class of 2018 Johannesburg, and a stimulating immersive environment created by LISOF.
LISOF will be mounting various installations and student exhibitions, including a student fashion show and an "Art Theatre" studio where attendees can experience production techniques in action (such as 3D and screen printing). Expect to see a series of spaces, each one designed to showcase a different material or design process. LISOF will be transformed into a space that breathes life into the ethos of Design Indaba – which is a better world through creativity.
Tickets for Design Indaba 2018 Johannesburg Simulcast are available from Webtickets. While tickets for Li Edelkoort's stand-alone seminar are available from Webtickets. It is essential to book in advance, particularly as the Li Edelkoort sessions are sell-out events.
Tickets for Durban as well as Port Elizabeth and Potchefstroom simulcasts are also available via Webtickets.