When V. Sunil spoke at Design Indaba Conference back in 2009, the advertising veteran was heading up Wieden+Kennedy Delhi as executive creative director. After working on some of India's biggest brands and campaigns during his time there, he went to on to found a publication-come-business together with long-time colleague Mohit Jayal, who joined him on stage.
Titled Motherland Joint Ventures, the publication sought to investigate India's undercurrent of subcultures, but would soon evolve to a studio incorporating urban development, merchandising and hospitality as part of its offering.
After they masterminded the 'Make in India' campaign in 2015, the pair are no stranger to government collaboration and creating impactful work simultaneously. Perhaps it was this project that contributed to the segue into urban regeneration.
In what may be their most ambitious project yet, Motherland have embarked on the task of reinventing a city. To create "a living, breathing work of art," the Jodhpur Urban Regeneration Project is reviving the Indian city's landmarks and livelihoods. And it's doing so in order to effect a bigger change in the holistic make-up of the city. The initiative is currently in its second phase.
Another project tending towards their objective of creating better cities, is their partnership with the state-owned Indian hospitality service, Oyo. Motherland is co-developing a series of new hotel formats that aim to "enhance various aspects of customer experience, including merchandise, F&B and ergonomics, all of which will offer guests an unprecedented combination of style, efficiency and affordability," says Sunil.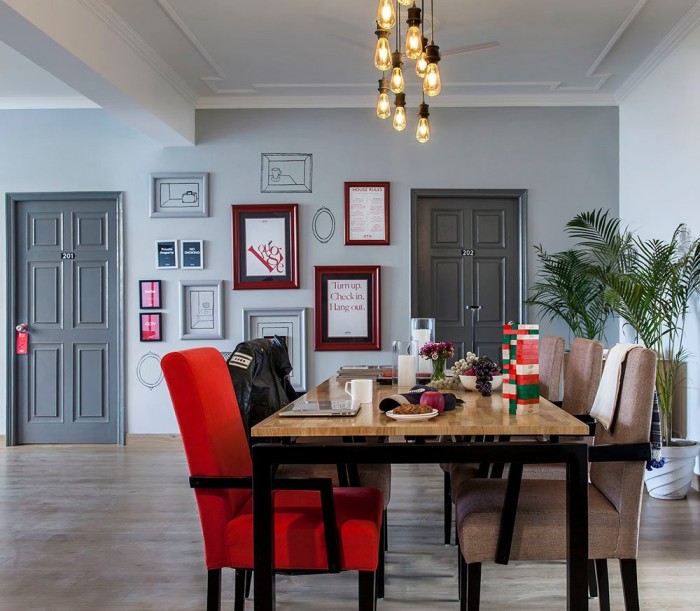 Both V Sunil's and Mohit Jayal's career trajectories point to the vastness of creativity within business. From advertising executives, to galvanising a country's ethos and literally renewing urban environments through creative interventions, the pair demonstrates that creativity won't be boxed to any confines.
This piece is part of a Design Indaba content partnership with Design Fabric in India.
Watch the Talk with W+K Delhi