The role architecture actively plays in society has shifted tremendously over decades. We are now seeing more and more architects driven by social impact with less of a focus on how huge or luxurious a building can be.
For the 2019 Design Indaba Conference, building for social impact will be front and centre. Four industry heavy hitters will take the stage to showcase how they've merged architecture with their own social responsibility.
Annabelle Selldorf
Annabelle Selldorf is the founder of Selldorf Architects, a firm that in recent years has shifted their focus towards human-centred design. A stand out project for Selldorf and her team is the construction of the Mwabwindo School in Zambia.
The project was a collaboration with 14+ Foundation and artist Rashid Johnson and looked to create access to education and promote the use of sustainable resources. It incorporates the use of solar panels and windmills.
Selldorf and her team also used local people in the construction of the building, providing training to make and lay bricks from local earth, thus creating new skills in the workforce beyond this individual project. The school is expected to open in the Spring of 2019.
Dong-Ping Wong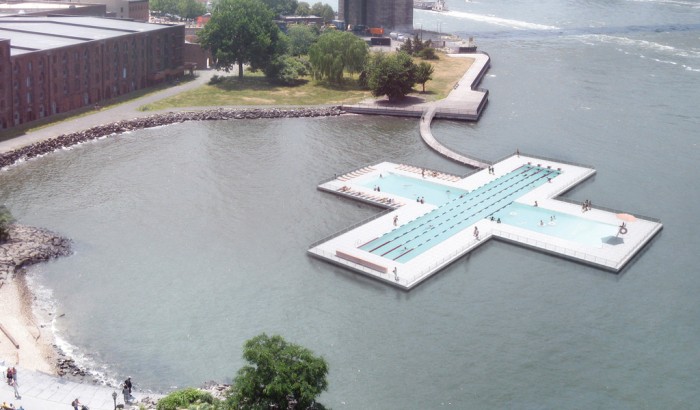 Architect Dong-Ping Wong is known for his work with musician Kanye West and designer Virgil Abloh, but his newest venture with his architectural firm, Food, looks at designing more sustainable environments in an effort to make cities better.
One of his ongoing projects, called +POOL is still in its prototype stages and it looks at erecting a water purifying pool that will float on New York city's, East River.
Not only will it be seen as a communal gathering spot for city locals but it will also act a filter in-house for the very river it floats on. In this it will remove any bacteria, contaminants and odours, leaving the water safe and swimmable.
According to Wong, once completed, the pool will clean more than 600 000 gallons of water every single day without the use of any chemicals or additives.
The project was conceptualised by Wong and his colleague, Oana Stanescu, along with Archie Lee Coates IV and Jeff Franklin of the design firm PlayLab.
Mariam Kamara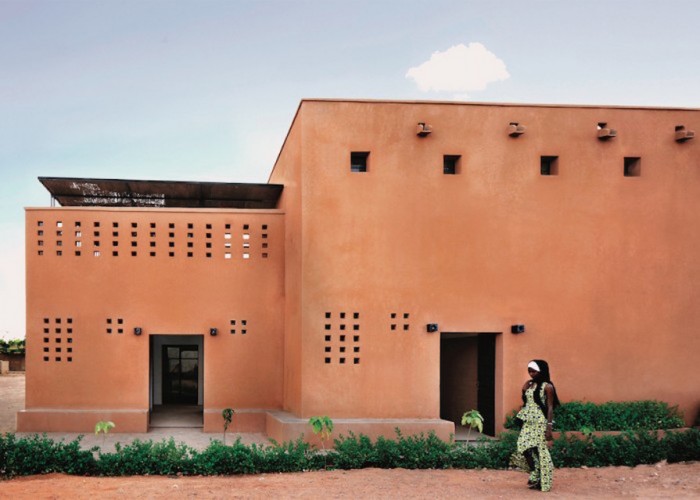 Representing the African continent, Niger-born architect Mariam Kamara looks at creating spaces that will provide a better quality of life. Along with her architectural firm, atelier masōmī, Kamara is inspired by designing for cultural and educational purposes.
One of her recent projects, called Hikma, looked at transforming a neglected mosque in Dandaji, Niger, into a library that promotes a freedom in pursuing knowledge alongside religious practices.
In 2017, the project won the 2017 Gold LafargeHolcim Award for Africa and the Middle East, and the 2018 Silver Global LafargeHolcim Award for Sustainable Architecture.
Kamara also likes to bring awareness to African architecture, as she questions the following of westernised teachings.
"The way they do architecture in Europe came from somewhere: their climate, geography and history. That architecture didn't happen magically out of some sort of superiority, nor is it a universal model…," says Kamara.
Adding: "So, why is it that we can't think about our geography, climate, identity, culture, a way of life and make space that honours that. For me, vernacular architecture is about understanding our traditional techniques and rebooting it so that we can make new things."
John Pawson
Lastly, we take a look at architectural heavyweight, John Pawson who has been in the industry for over 30 years. He is known for his ability to convert historical sites into useful modern architecture.
Pawson's most distinguished project includes work he did for London's Design Museum, which was once the British Commonwealth Institute. In this, he focused mainly on interior architecture.
Another project saw Pawson convert a covert a World War 2 telecommunications bunker into the museum of Southeast Asian art and furniture in Berlin. It was acquired by art historian and connoisseur, Désiré Feuerlé in 2016 to showcase his private collection of Chinese Imperial furniture.
These four architects will take their place on the Design Indaba stage from 27 Feb to 1 March. They will be joined by 30 other speakers, from various other design sectors, including design in tech and business.