Human Rights Day in South Africa is celebrated on 21 March every year as a day of recognition of the inalienable rights of each and every South African. Despite the constitutional protection of our human rights, however, many South Africans lack access to housing, healthcare, food, water, education and social security — and these pioneering startups want to change that.
Let's take a look at six human-centred projects that began in South Africa.
Sisanda Tech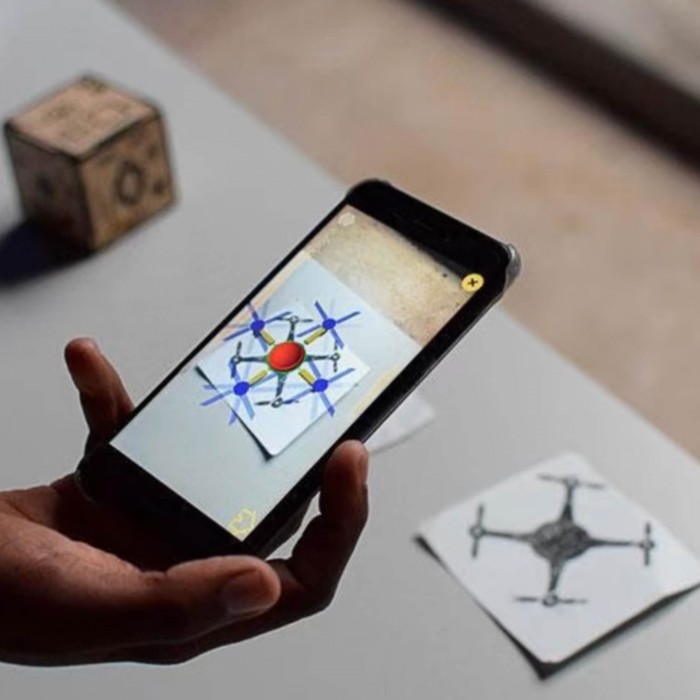 Founded in 2017 by Mbangiso Mabaso, a 2022 Design Indaba Emerging Creative, Sisanda Tech is a platform that employs augmented reality (AR) and virtual reality (VR) to solve real-world problems, one of which is bringing the joys of the science lab and science education to underprivileged youths.
Vula Mobile
Former Design Indaba Conference speaker Dr William Mapham created Vula Mobile, a healthcare app that puts primary healthcare workers directly in touch with on-call specialists. Mapham designed the app after he noticed that healthcare workers in rural areas did not have on-hand access to specialists, and often had to drive for hours to get the information they needed.
Kusini Water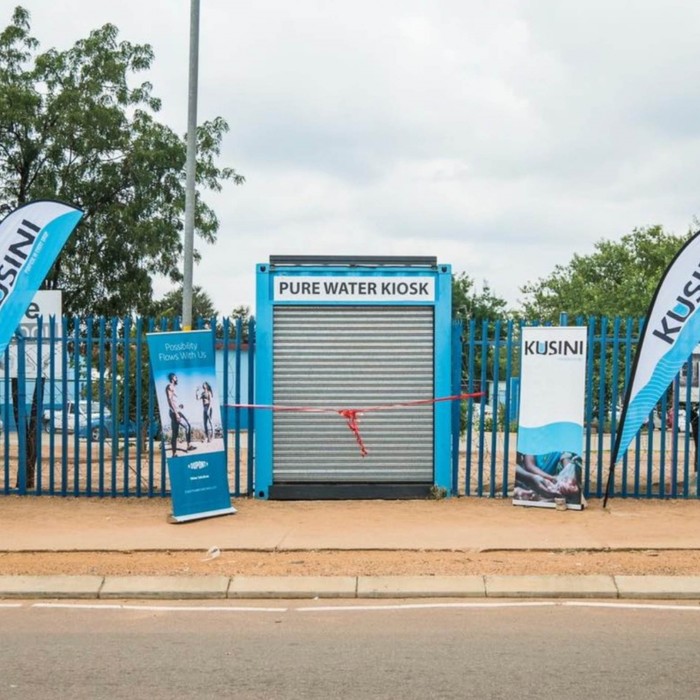 Kusini Water is a social enterprise founded in 2016 that works to bring clean, safe drinking water to people in rural and peri-urban areas and informal settlements. The company created a water-filtration system that uses locally sourced macadamia-nut shells (which would otherwise be waste) and nanotechnology to remove 99,9% of disease-causing bacteria and parasites from any water source.
Gcwalisa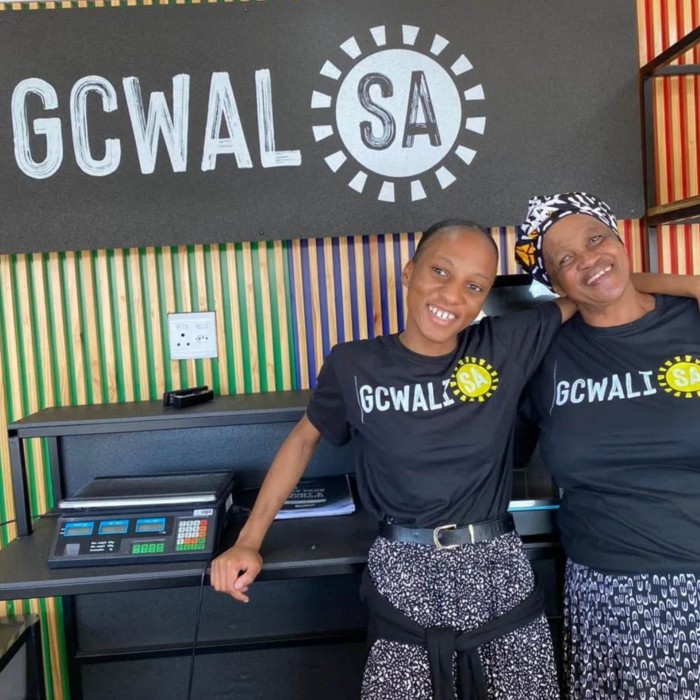 Miles Kubheka, owner of Gcwalisa, wanted to bring affordable everyday products to people in low-income communities. In 2021 he founded Gcwalisa, a refill dispensary outlet store that allows customers to buy only what they need and can afford, using a weigh-and-pay system. The store stocks popular food brands, and is subsidised by corporations, which allows for lower prices.
Hustlenomics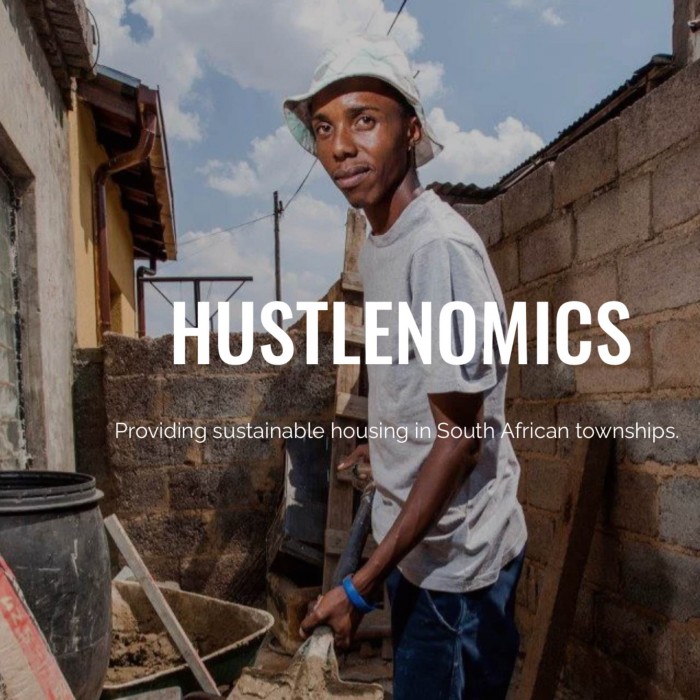 Nhlanhla Ndlovu, founder of Hustlenomics, saw a need for affordable and sustainable alternative housing for those living in informal shacks. By using innovative interlocking bricks, Hustlenomics is able to build homes that are equipped with electricity, running water and an indoor bathroom for a family in about one month. There's no upfront cost to the homeowner, and dwellers pay back Hustlenomics through a rent-to-own system.
Lumkani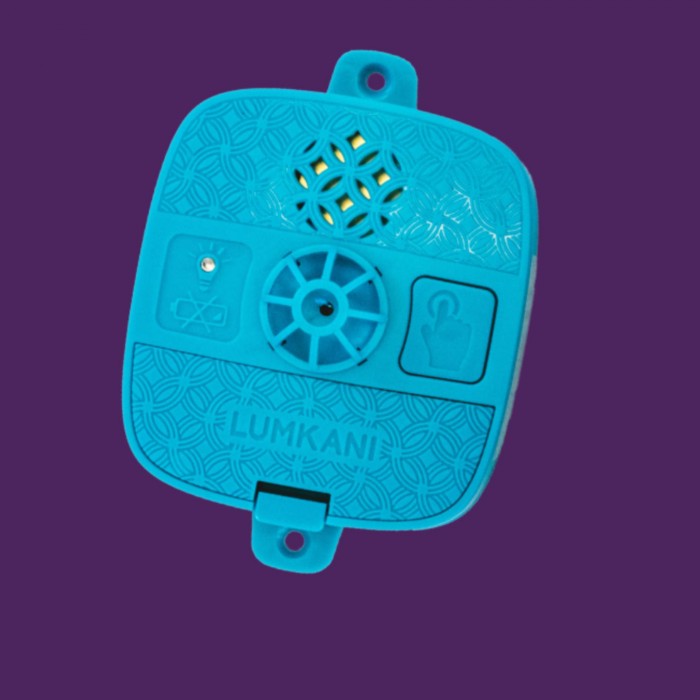 Lumkani, founded in 2014, addresses the devastating fires that destroy thousands of homes in informal settlements with smart, connected heat sensors that alert residents to fires. The fire alarms can be placed in all homes — including shacks, RDP houses and containers — and have a special networking system that sets off all alarms in a 60-metre radius to ensure nearby residents have time to evacuate. More recently, Lumkani has expanded to offer fire insurance on informal homes.
Read more
Photographs: Mpumelelo Macu, Sisanda Tech, Ernest Alex, Lumkani, Vula Mobile, Kusini Water.