Here are seven fascinating people who present their projects on stage on 27 February to 1 March. It's clear that themes such as sustainability, history, empathy and technology will take centre stage as human centred design continues to inspire and provoke young minds in design.
Mirjam de Bruijn
Design Academy Eindhoven graduate Mirjam de Bruijn wants to use design to alter everyday habits for the better. Take our household staples such as cleaning products and shampoo.
de Bruijn found that almost all of our liquid cosmetics and household products are made up of about 80 per cent water. In the developed world, this water is transported and packaged while elsewhere, water is a scarce necessity.
For her graduate project, de Bruijn conceptualised a range of projects that were made up of that remaining 20 per cent, saving a considerable amount of water. Those with easy access to water can add water to the capsule she designed.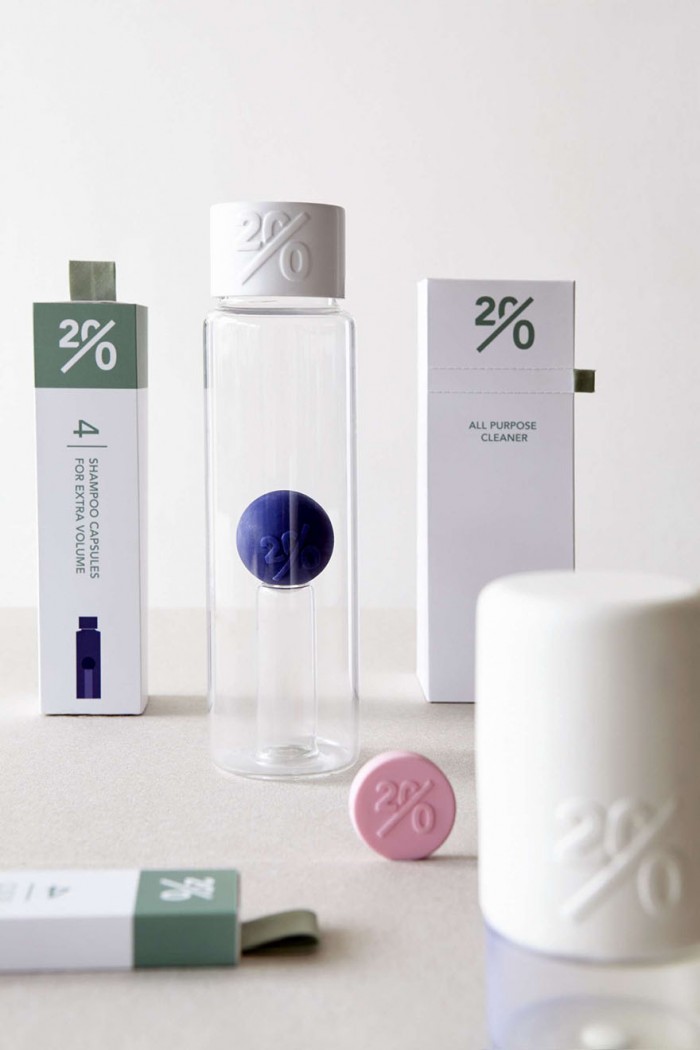 The concept, which has won several awards, is a look into the future of products made with sustainability in mind. She's now collaborating with numerous bodies to bring her concept to life, starting with the first ever dissolvable shampoo capsule.
Carolien Niebling
Designer and researcher Carolien Niebling's work creates a bridge between science and food, using design as the medium. An ECAL (Ecole Cantonale d'Art de Lausanne) graduate, Niebling's work looks at the future of food, starting with The Sausage of the Future.
She teamed up with a chef of molecular gastronomy and a master butcher to look into sausage production techniques and potential new ingredients – like insects, nuts and legumes – to reinvent the traditional sausage.
"Food is fascinating because it is an ever evolving substance where development will never stop," says Niebling. "Invented over 5000 years ago and developed ever since, the sausage is a true design object."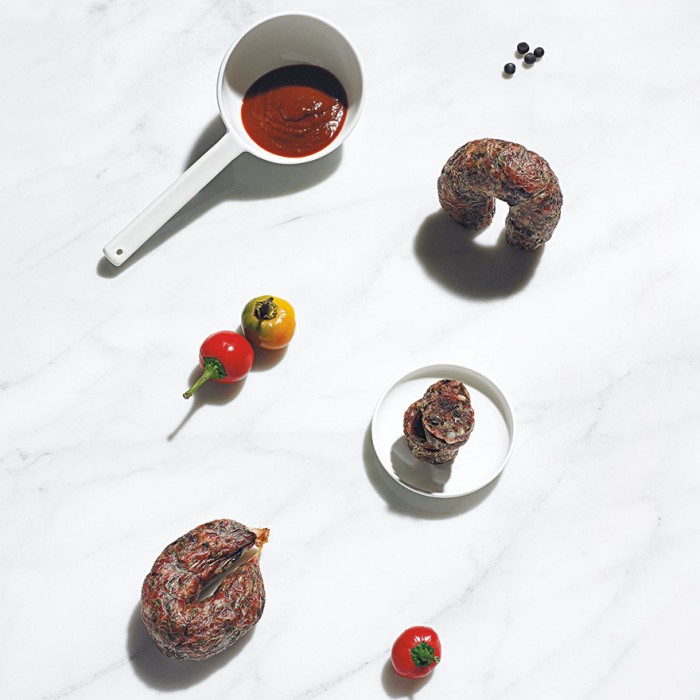 Carolien graduated as a Master in Product Design from ECAL in 2014. She continued there, working as an assistant teacher. During this time she completed her research on The Sausage of the Future, which resulted in a book published by Lars Müller Publishers in 2017. She has won the Grand Prix of Design Parade at Villa Noailles, Hyères, 2017 and the Hublot Design Prize, 2017.
Steph Foster
Interdisciplinary artist Steph Foster's work combines sound and music with visual media to tell stories of mass incarceration and reconciliation.
While he specialises in photography, Foster, an MFA student at The Rhode Island School of Design, uses the nuance of various creative mediums to tell a very complex story.
From the infamous Jim Crow laws to mass incarceration today, people of colour in America have had to fight to expand their civil rights in each generation.
Like many people of colour who have turned to art as a medium, Foster's work tells provocative stories that call into question modern enslavement and racial profiling.
Kye Shimizu
A Japanese design graduate from Keio University in Japan, Kye Shimizu works with code to push the existing boundaries of fashion and computational design.
Working closely with researchers and collaborators, Shimizu's work spans the real and virtual, the analog and digital. A recent project, Algorithmic Couture explores the existing fashion design process and speculates as to how this could evolve to create a more sustainable future.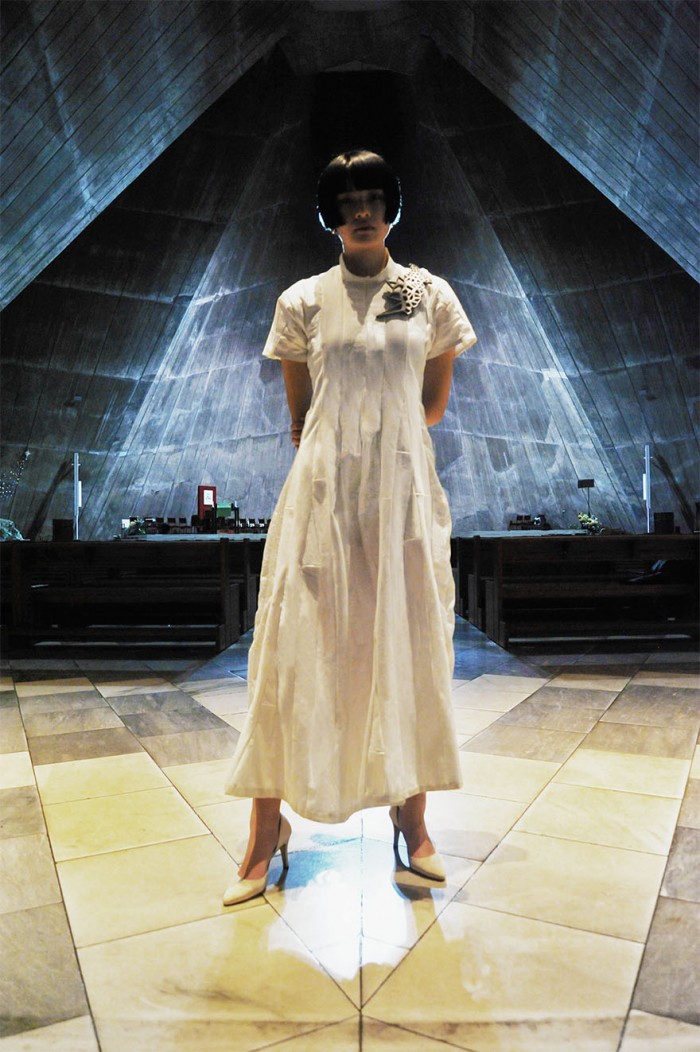 Algorithmic Couture was also selected for the Judge's Award at Wired's Creative Hack Award.
Tshepo Mokholo
South African architect Tshepo Mokholo was one of eleven fellows who were chosen for the African Design Centre's (ADC) inaugural fellowship in 2016, an initiative of MASS Design Group.
Based in Kigali, Rwanda, the ADC offers an intensive twenty-month fellowship that acts as a complement to traditional architecture and design school education. The ADC combines training that builds technical skills in software, design, construction, and professional practice, with humanities workshops focused on storytelling, history, social justice, international development, and leadership.
"While at the ADC, I spent time exploring how new layers of creativity and ingenuity can be applied to existing cultural practices like pottery, weaving and woodwork, to add to the evolutionary process of making, and giving them a greater degree of value in a contemporary setting," says Mokholo.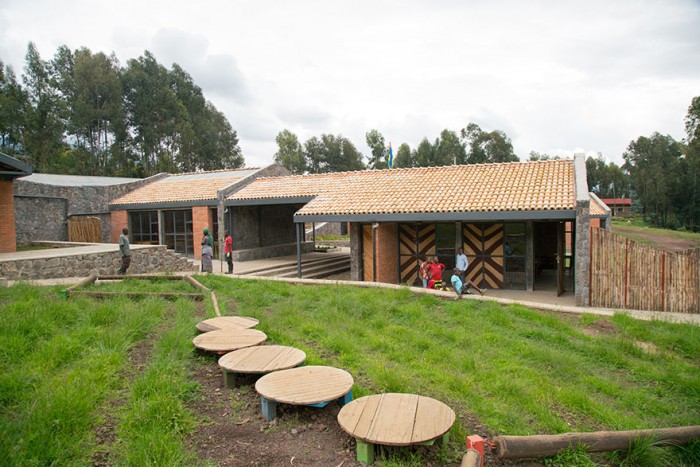 Mokholo says that in architecture, there is a vast amount of knowledge to be gained from local people. "By harnessing their knowledge and skills, one can only create better design that is both appreciated and leaves a more profound impact."
Kacper Pietrzykowski
IDA is a concept blood glucose metre for people with diabetes. Conceived by design engineer and experience designer Kacper Pietrzykowski, the project seeks to emphasise the importance of including psychological aspects in the treatment of chronic disease.
Pietrzykowski believes that sensible interventions and experience design can change the way we approach healthcare. IDA intents to embody this by combining state of the art technology and a thoughtful two stage feedback method that acknowledges the stress connected with the blood glucose test.
Pietrzykowski is a graduate of the Design & Engineering masters program of Politecnico di Milano (Italy). He studied,exercised and shared his passion to design in USA, Netherlands, Italy and Poland.
Prior to his graduation, he spent a year at Massachusetts Institute of Technology's (MIT) DesignLab, where he was developing future experiences by merging the cutting edge technologies and design methodology.
Ellie Frymire
A graduate of Parsons School of Design, Ellie Frymire watched the #MeToo movement with a researcher's keen eye.
What began with scathing reports on the numerous sexual assaults perpetrated by powerful men in Hollywood soon spiralled into a global consciousness on women's rights and the lack of safety for women in all walks of life around the world.
It started when Alyssa Milano first used the hashtag prompting people to tell their own stories. What followed was a flood of experiences, building a community of support, natively and primarily through social media. The movement encouraged more women to come forward — not only validating the experience of victims, but exposing more perpetrators beyond those in Hollywood.
But is that all that was said within #metoo? Frymire's project explores the text of tweets from the 6 months following the birth of the digitally native social movement. "By using unsupervised k-means cluster analysis, we can uncover organic themes," she writes.
The project aims to answer the question: "what are people really saying with #metoo?"
Earlier this month we announced 5 more young designers who will be joining the Global Graduate cohort at Design Indaba Conference 2019.
Meet the first five:
Young designers are the future of the industry, but what are they saying?
And don't forget, there's always more to see at Design Indaba Festival 2019 but tickets are disappearing fast.
Love for design and design for love
Tandekile Mkize on unafraid self-expression using film, photography and fashion
Fjord's Olof Schybergson to speak at Design Indaba Conference 2019