The annual A' Design Awards is a premier design competition that celebrates projects focussing on innovation, technology, design and creativity across a multitude of disciplines.
From architecture to engineering, graphic design, home appliances, renewable energy and more, the A'Design Award title denotes solidly proven design quality.
A key criteria is that the projects are innovative and courageous – superior design for a better future.
Take a look at designmag.org for the full list of winners. Here are some of our favourite projects: 
S-Cube Stool, Child Chair and Step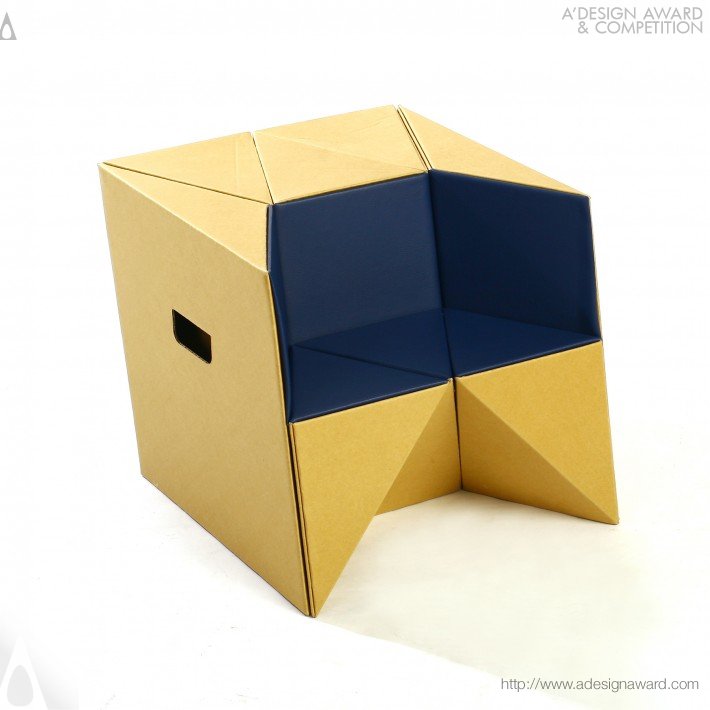 How do you take 3mm cardboard to a new level? You turn it into a stool, step and child chair! The S-Cube Stool, Child Chair and Step by Daisuke Nagatomo takes a piece of cardboard and a regular box shape and turns it into a multifuctional furniture piece. The sheets of cardboard for the S-Cube are CNC cut and folded into polygon blocks, ensuring that the cube is light in weight but surprisingly strong. Different colours help to add a playful touch to a child's chair.
Sunflower Solar-Powered Lunchbox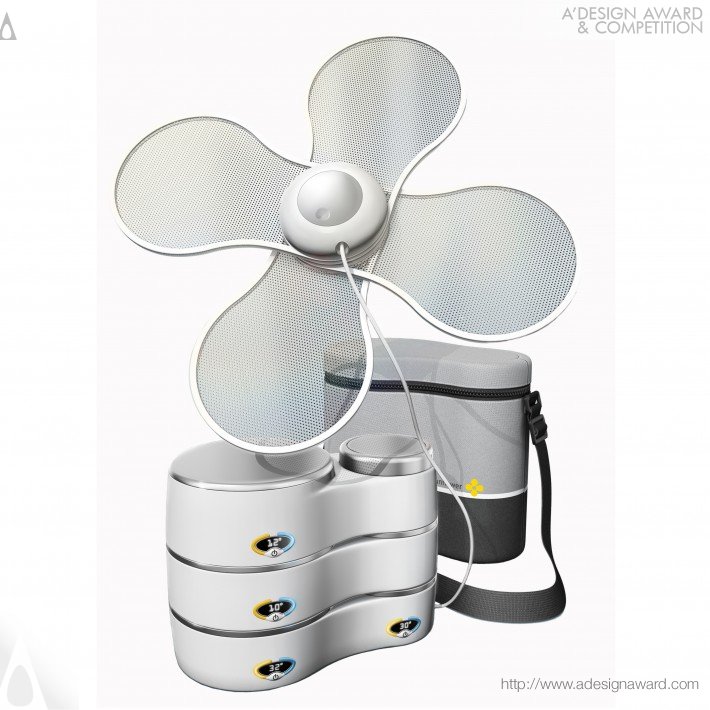 Home heating and cooling technologies are combined in the solar-powered Sunflower Lunchbox by Edita Barabas, adding a whole new element to energy efficient portable home appliances.
The Sunflower Lunchbox uses solar panels, spread out like the petals of a sunflower, to collect energy from the sun, which is then stored in an internal battery. At the touch of a button, the power can then be used to either heat or cool the elements within the lunchbox, keeping your food either warm or cold.
Triton Warning System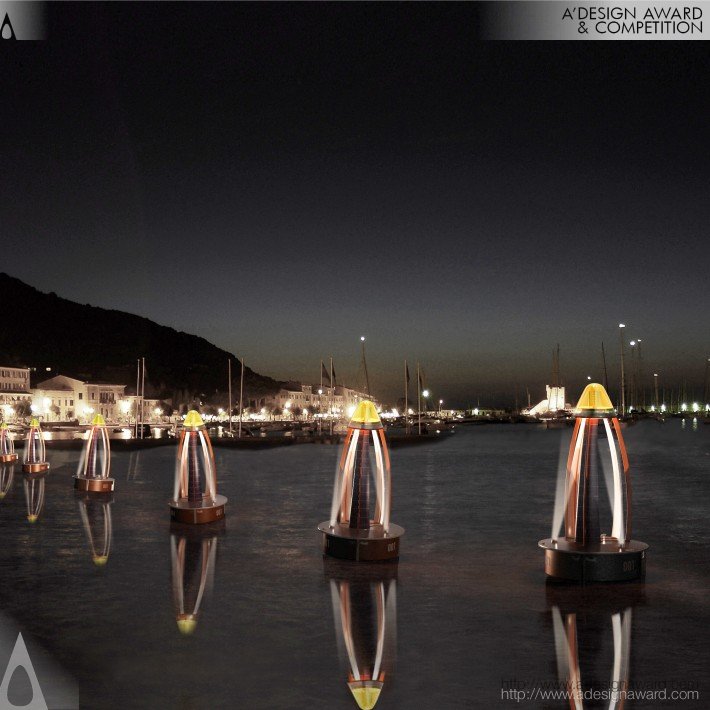 Using sustainable energies, Hakan Gursu's Triton Warning System is an alternative warning and guidance system for use at sea. As the device is self-contained it does not need a substructure for support. Triton harnessed solar and wind energy to power a floating unit that can be used for guidance, restrictions and traffic flow in ports.
Twist Stovetop Kettle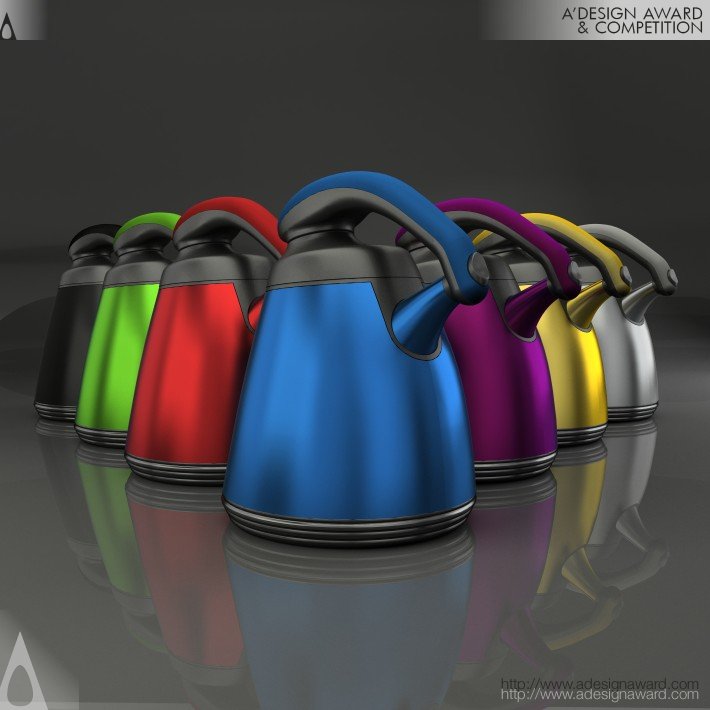 Sustainable and with zero water loss, the Twist Stovetop Kettle by Hakan Gursu uses a process of inner circulation to save water, making it water, energy and time efficient. The Twist's innovative water cycle system allows the water and the steam to be preserved in the body of the kettle and circulated. Furthermore, the appliance also encourages using less water by reducing the risk of the kettle burning out by making it safe to leave on the stovetop.
Heart Aid: A Household CPR & AED Unit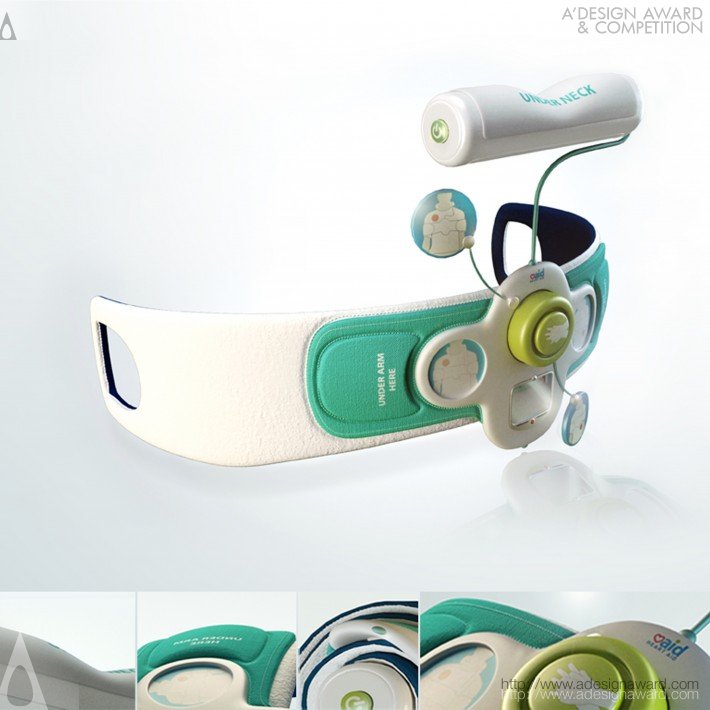 Despite significant medical advancements, cardiac arrest is still a leading cause of death among especially elderly people. Sahar Madanat Haddad's Heart Aid: A Household CPR & AED Unit seeks to fill the critical void between the onset of a heart attack and the time that medical assistance reaches the patient. As such, Heart Aid empowers those closest to the victim to act appropriately to help save a life.
The device works by automatically calling emergency services when the power is switched on. It also enables the user, the one assisting the heart attack victim, to have a live video call with paramedics, guiding one through the crucial steps when assisting heart attack victims.
Self Smear Test Kit 
Early detection is crucial in preventing and managing cervical cancer, a leading cause of death among women in certain regions. The Self Smear Test Kit by Hakan Gursu allows women to do their own smear tests, which is essential for early detection. The product makes it possible to obtain tissue from the opening of the uterus in a safe and easy way. The cap on the handle of the Self Smear Test Kit, which is where the cell sample goes, is both hygienic and changeable, so after the cap is closed the sample is ready to be tested and the cap gets replaced with a new one for the next test. Hygenic, practical and inexpensive, this device could go some way in making smear tests that help to prevent cervix cancer easier.
Vertical + Horizontal Farm Tower Farming and Crop Distribution Tower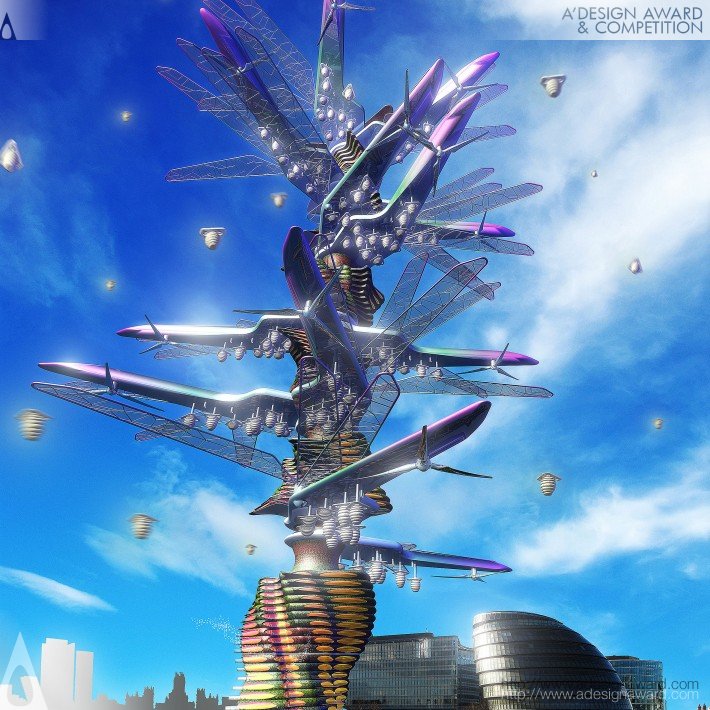 The Vertical + Horizontal Farm concept by Kevin Chu will grant city dwellers fresh agricultural produce at a lower cost and improve surrounding city environments through green zones. The complete V+H farm will stand at 380m holding one of the tallest entertainment areas in the world. Each wing farm stems from the main horizontal structure and rotates 360 degrees in order to gain maximum exposure of sunlight throughout the day. Furthermore the underneath structure contains storage cocoons for crops from the farmland above. In addition, the concept aims to act as an educational and experimental laboratory on agriculture and renewable energy through bringing farmers and city dwellers into the same learning space.
Temporary Information Pavilion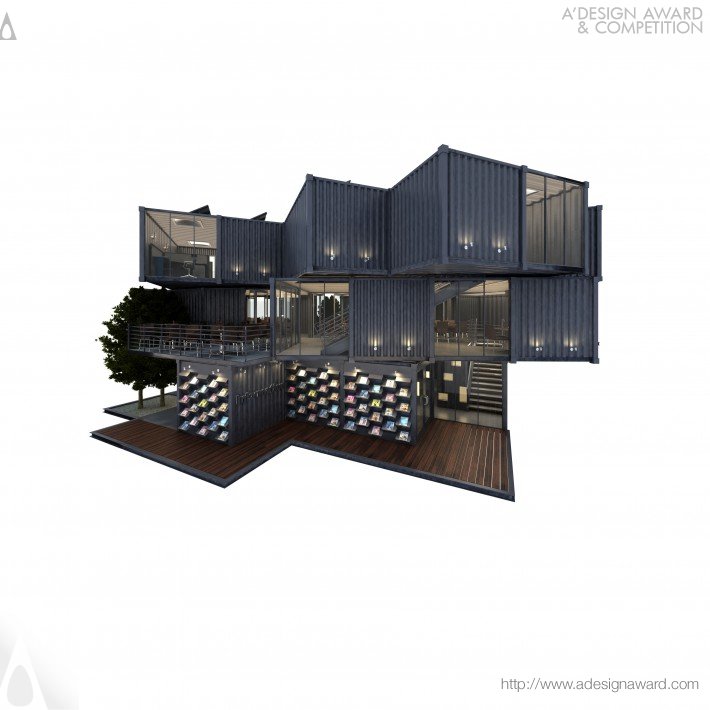 The Temporary Information Pavilion by Yu-Ngok Lo proposes a temporary, mixed-use facility in London. The notion of "temporary" is manifested in the choice of building materials. In this case discarded shipping containers are repurposed for a wide variety of uses, including public toilets, information booths, offices, locker rooms and souvenir shops.
Arnica Bora Vacuum Cleaner With Water Filter 
The Arnica Bora Vacuum Cleaner by Yasemin Ulukan comes with a patented water filtering system, including double suction features. This ensures that the dust and grime the device sucks up never gets out. With visual design integrity and recyclable parts, the Arnica Bora has a bucket-shaped tank that can be easily cleaned, thus reducing bacterial growth inside.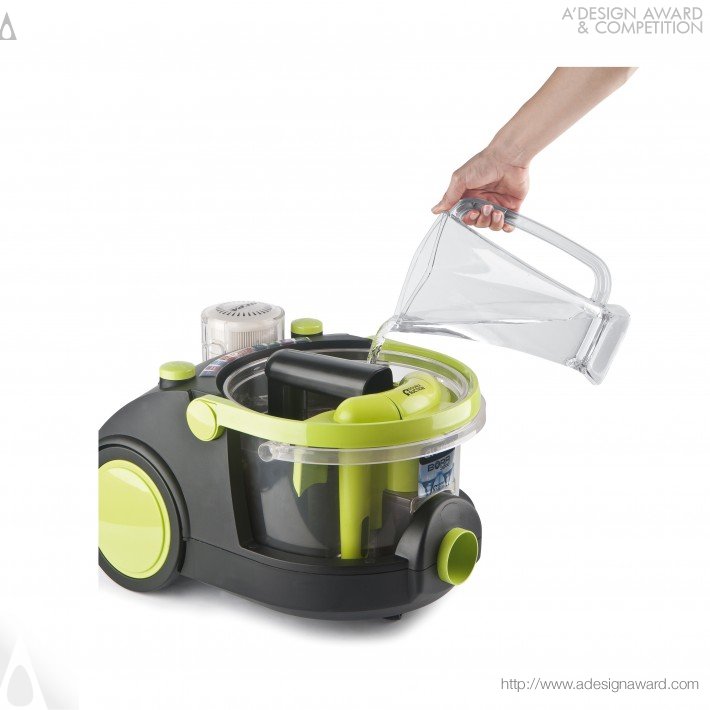 Live Screen Self-Sustaining Vertical Garden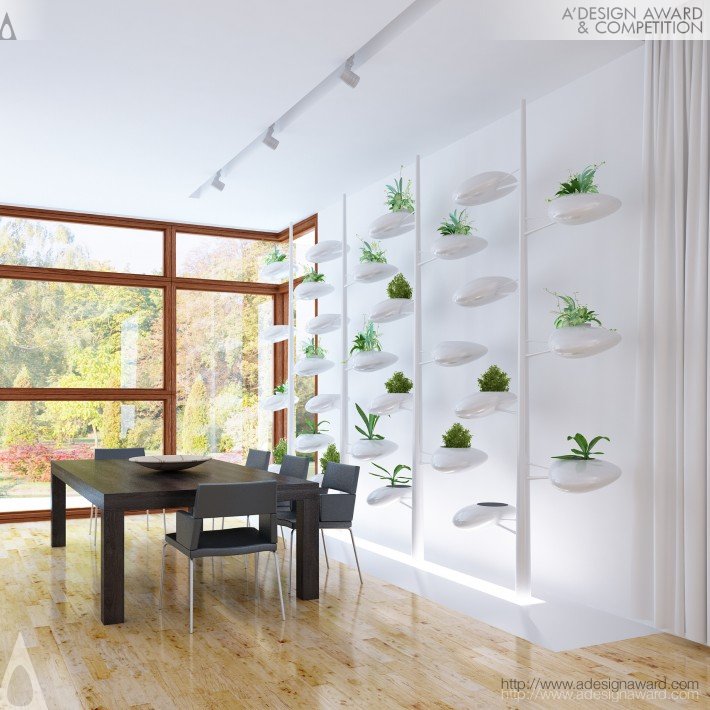 Danielle Trofe's Live Screen Self-Sustaining Vertical Garden is a sculptural, self-irrigating vertical planter system. Multi-tiered pods allow for various types of vegetation to be grown against a wall, turning it into a feature that adds to the aesthetics of an interior, while also promoting biodiversity and subsistence farming, albeit on a small scale. The Live Screen is a standalone, modular vertical structure that uses hydroponic technology to allow users to grow herbs and veggies in their homes or offices.