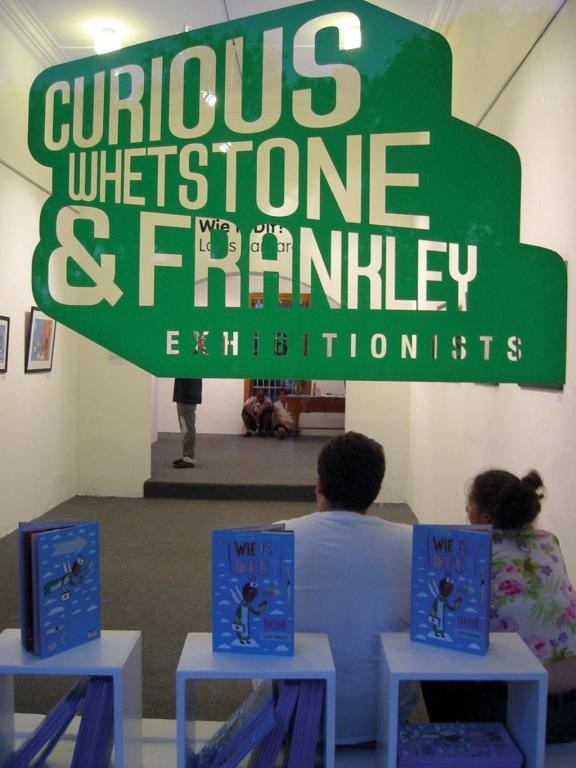 Exploring the legroom between art and design, Cape Town's newest gallery - Curious, Whetstone & Frankley - has already drawn a wide range of the Mother City's favourite creatives to its freshly whited walls.
Their first "flash exhibition" - one-night events with beer on tap and affordable art - saw the likes of Hannah Morris, Jolene Kritzinger, Rikus Ferreira, Cornelius Lemmer and Tracy-lee Lynch jostling for eye space. Coming up from May 9 to 21 is Two Karens, featuring painter Karen Cronje and ceramicist Karen Kotze.
Taking its cue from the dead of Winter, from July 2 to 31 Nest will amass the likes of Jesse Breytenbach, Heather Moore, Helon Melon, Homebakes Ceramics, Janine de Waal, Gussie van der Merwe, Meld and Colleen Roberts in a celebration of the cosiness of home. Wednesday nights during July will also be Soup Kitchen nights when you can buy a designer soup bowl by Carol Bayer, Karen Kotze, Christo Giles or Liesel Trautman, and it will be filled with hot homemade soup.
"It's a brand new space for revamping old ideas or ignoring precedent completely. We'll show timeless pieces, charming anachronisms, future classics or curiosity cabinet quirks, as long as the work is well-fashioned," explain the founders of the gallery, which is situated on 87a Station Road, Observatory.
Website: www.curiouswhetstoneandfrankley.com