Alice Rawsthorn OBE began her career as a news journalist, covering beats like politics and corporate affairs. But instead of digging her heels into those fields, she switched gears to begin a career in design.
Design is sometimes associated with product – a chair, an interior colour palette, the latest fashion line. But the truth is that the field is constantly in flux. It is constantly changing with the times. From day to day systems to award-winning innovation, design is at the centre of how we live.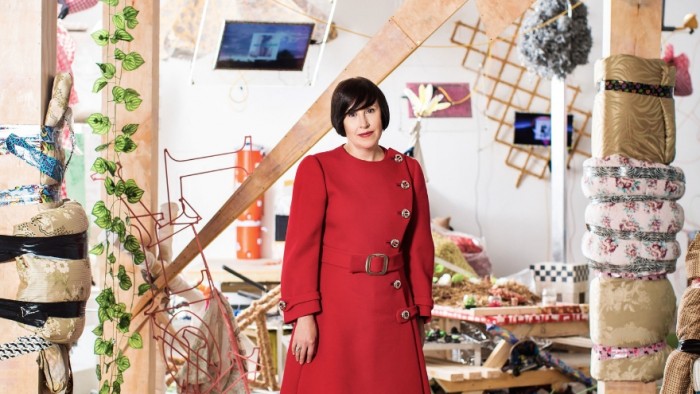 At Design Indaba, we know this all two well. For the past two decades, designers in fields such as architecture, technology, medical care, graphics and more have all shared the same stage at our annual conference, proving that design cannot be boxed in. Instead, it shapes our daily lives.
For Rawsthorn, more than policy or big business alone, design is one of the most powerful tools at our disposal to improve our quality of life and it's not uncommon to find non-traditional designers leading the charge.
Now a critically acclaimed author of multiple titles, columns and articles, Rawsthorn is described as one of the most influential design critics in the world. Her latest book, "Design as an Attitude" illuminates the boundary free field of design.
She does this by exploring some of the most thought-provoking developments in design, looking at the tangible impacts these new schools of thought could have on our future.
From new innovations in Africa, to the revival of craft, gender politics and intense economic, ecological and political instability – design and the people who take on the mandate of change have a role to play in how we're shaping the world.
The book is a guide to design in the modern world. One where we're actively looking for solutions to problems like climate change, discrimination, and inequality. But the book does not shy away from design's flaws. Rawsthorn writes thoughtfully about the misogyny and ethnic bias often overlooked in the design industry.
As a former director of the Design Museum and a design critic who wrote for publications such as the Financial Times and the New York Times, Rawsthorn is perfectly placed to give us insight into the ever-changing discipline.
As such, we're pleased to announce that Rawsthorn will be a speaker at Design Indaba Conference 2019. She'll be joined by more design renegades such as Ane Crabtree whose costume design inspired a women's rights movement; and Wanuri Kahiu who challenged heteronormativity with a captivating film about a same-sex relationship in Kenya.
See more of our speakers and book your tickets for the annual Design Indaba Festival in Cape Town, South Africa.
Watch the Talk with Alice Rawsthorn