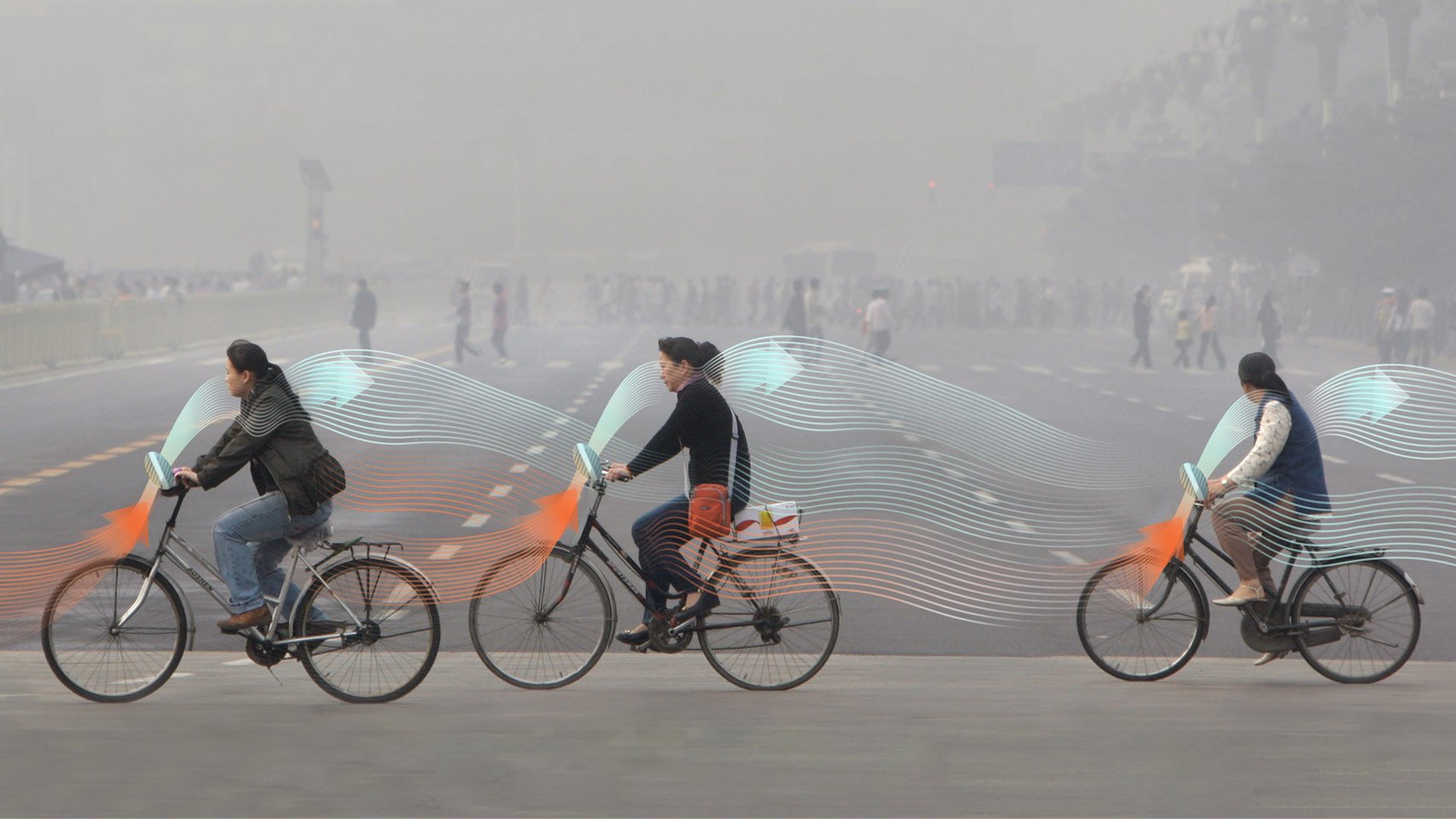 It's been a number of years now since Dutch designer and Design Indaba alum Daan Roosegaarde's Smog Free Tower first made headlines. Using patented ion technology to produce smog-free areas of public space, he used the tower to demonstrate the potential of technology on public health. Roosegaarde soon went on to launch the Smog Free Project China, which saw him and a team of air pollution experts travelling the country exhibiting the Smog Free Tower, as well as a range of Smog Free Jewellery. Currently in development, the next phase of Smog Free Project China will see a range of Smog Free Bicycles unleashed on its city streets.
The environmentally friendly bicycles will reportedly share the technology that gives Roosegaarde's Smog Free Tower its pollution-sucking abilities: buried coils of copper draw smog particles toward it, sucking it into the tower, and purified air is then released through the vents across its four sides. The smog-eliminating bicycles will feature a device containing the tower's ion technology and as cyclists ride through the city streets, they'll leave a healthy clean breeze in their wake.
"Bikes have always been a symbol of energy-friendly and congestion-reducing living, but this bike serves a double function by cleaning the air as you cycle," Roosegaarde said in an interview with The Guardian. "For me, design has never been about creating yet another chair or another table. We should use creativity to improve the way we live."
Bike-sharing programmes are becoming increasingly popular in China (there are 29 in total across the country) and Roosegaarde is hoping the smog free bicycles will be adopted by initiatives like these. To make this possible, he's partnered with Chinese bike-sharing giant ofo, and leading Chinese design platform TEZIGN, to make the unique vehicles available to as many people as possible.
With some of the worst air pollution statistics in the world, China is the perfect location for Roosegaarde to pioneer his clean bicycle initiative. While they won't necessarily be combatting this pollution on a nationwide scale, fleets of the bicycles could have a relatively significant impact on improving a city's overall air quality.
Watch the Talk with Daan Roosegaarde