The new Foster & Partners and Heatherwick Studio development, the Shanghai Bund Financial Centre, is located at the end of Shanghai's popular waterside street and designed to connect the old town to its financial district. It features a pair of 180-metre towers that contain a boutique hotel, space for offices and luxury retail spaces.
The British architects describe the building as "a moving veil, which adapts to the changing use of the building, and reveals the stage on the balcony and views towards Pudong".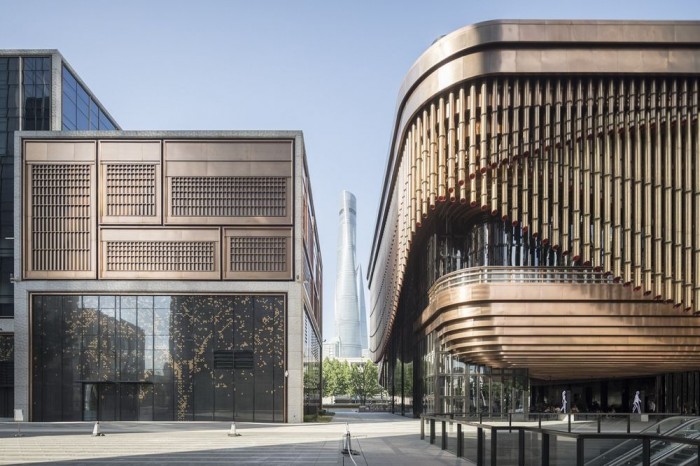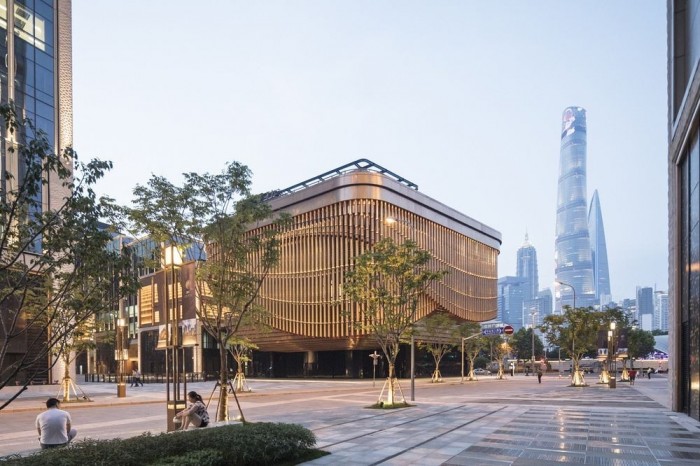 The Bund's curtain-like exterior, which is made out of bronze tubes, was inspired by traditional Chinese theatres. Hanging in three layers, the bronze tubes create semi-transparent screens in front of windows and balconies.
This 190,000-square-metre development is still under construction, but the above images by photographer Laurian Ghinitoiu reveal the graceful facade which seems to be almost complete.
Visit the Shanghai Bund Financial Center website for more information.