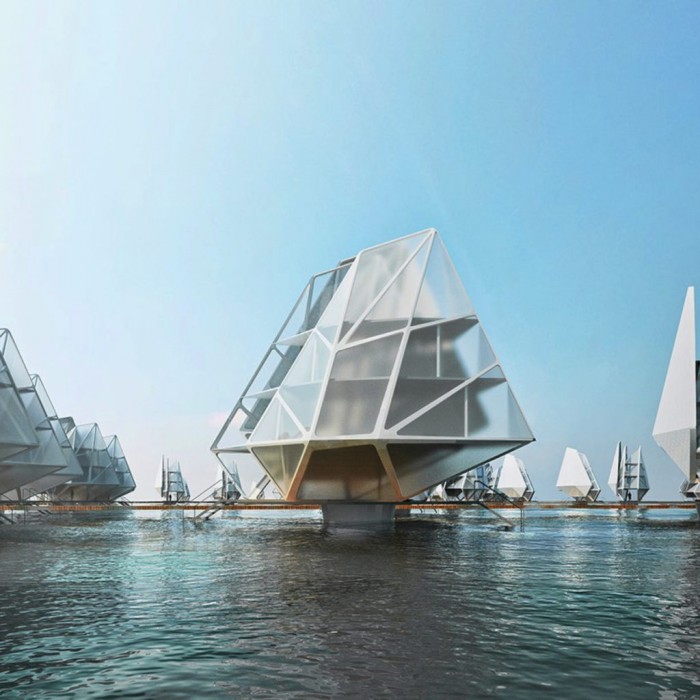 Image: Dada Design, Currents for Currents
Architecture studio Dada Design's ingenious concept for houses of the future embraces the calamities of global warming and rising sea levels. Currents for Currents presents a solution for a floating communities and housing that are sustainable, adaptable to rising sea levels, modular and easy to build.
The Manila-based, Dada Design studio conceptualised the modular housing units built in the middle of the sea. Housings units are anchored to the sea bed through a plastic structure and will be powered by both solar and tidal energy. The simplicity of the design, makes it scalable and possible to build anywhere.