Who doesn't want to know what their cat gets up to when they're not at home? Now, thanks to an adorable, toy-like robot, it may be possible to do just that. A Gold Winner in the MUSE Design Awards – an international competition for designers whose craftsmanship shifts paradigms – the tiny, mobile MeowMate allows you to spy on Snowball at will. And you'll be safe in the knowledge that it's completely safe for cats to interact with it (even the most curious ones)…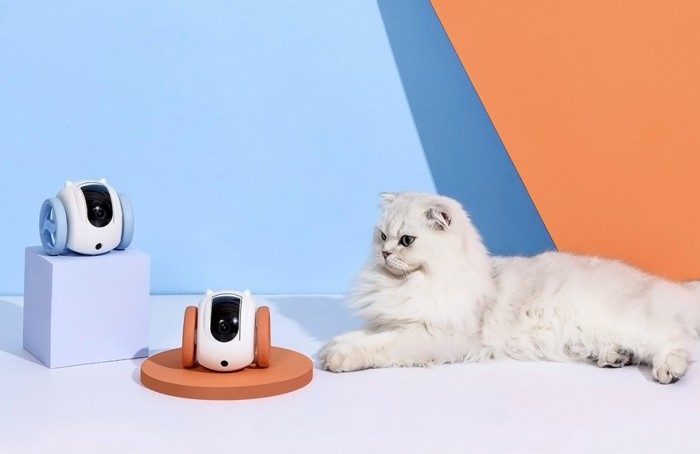 MeowMate's rounded bionic structure and discrete, almost soundless silicone side wheels make it unthreatening to kitty – in fact, it's rather beguiling to cats. Stable, and guided by a built-in sensor, it can easily avoid bumping into any obstacles it encounters as it follows your cat around.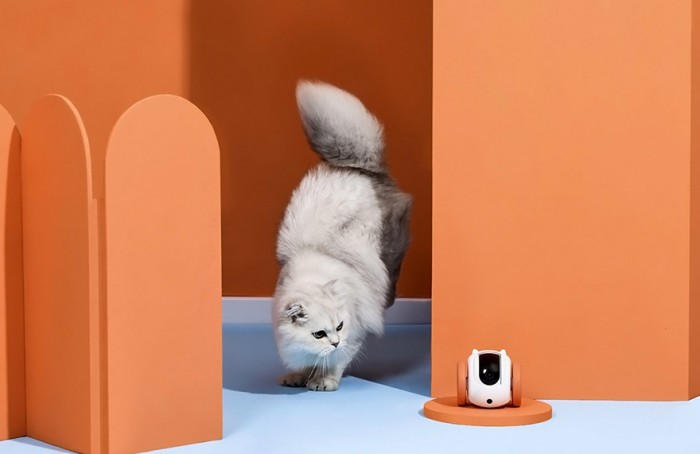 To activate it, you need to download the MeowMate App on your smartphone, switch on the MeowMate device, and scan the QR code at the bottom of the device to connect it with the App. You can then use your smartphone to remotely control the MeowMate, and either have it interact with your cat (who will likely enjoy playing with it) or keep at a distance to observe kitty's behaviour. It makes a good, automated companion for your feline as it can move quickly and freely in 'random mode', which makes for interesting interactions.
Equipped with 1080p ultra-clear video quality and HD voice intercom, the MeowMate allows you to talk to your pets from a distance. There is a high level of synchronisation between sounds and pictures, according to manufacturer Joint Technology Co., Ltd.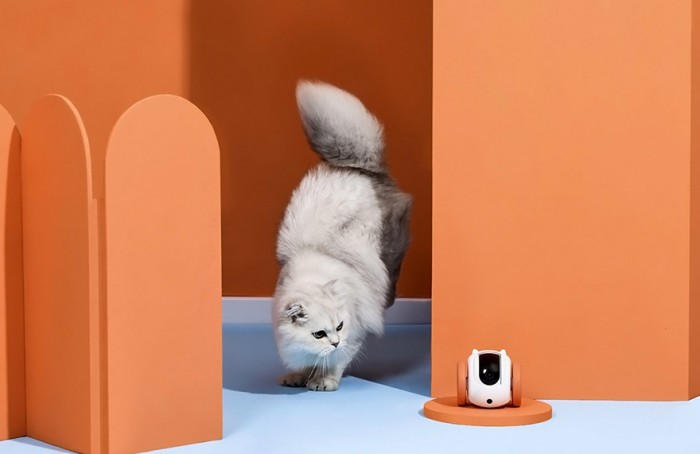 If the battery is low, you can remotely guide MeowMate to its charging dock, where it will charge automatically once it reaches the induction zone. You can activate sleep mode if you want to maintain privacy, but if you switch the device off you cannot wake it up again remotely.
The perfect festive season gift for cat lovers, MeowMate even allows users to vlog and share details of what their felines have been up to. Could the end of Snowball's double life be nigh? Read more and watch the video here.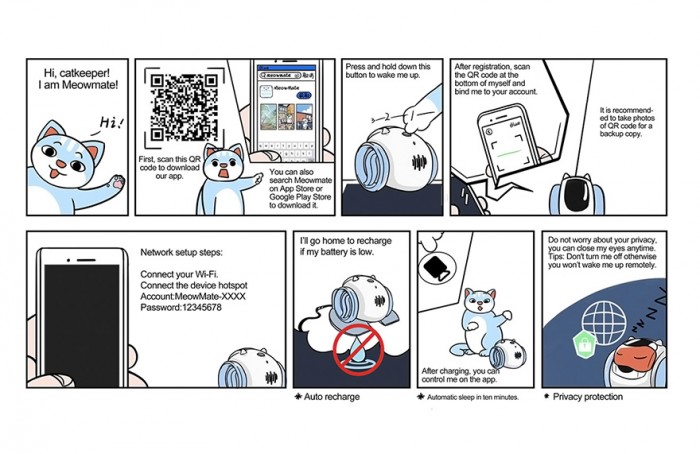 Credits: Joint Technology Co., Ltd.
Read more:
Artificially intelligent spider robots.
Harvard's squishy autonomous robot.
NEKO animation to help people to take better care of their pets.