In every corner of the globe, disgruntled citizens turn to protest action when they feel they've no other alternative. While some countries accept and enforce the right to free speech and protest action, others are more likely to try and quell dissent by silencing the protestors. The latter is the reality for many regions of the Middle East and North Africa, where censorship is a real concern. To go around this constraint, activists have raised their voices online. CrowdVoice is an online platform designed by Esra'a Al Shafei and her team to monitor and amplify calls for change from around the world.
Al Shafei's initiative initially monitored social movements in the MENA region (an extensive region, extending from Morocco to Iran, including all Middle Eastern and Maghreb countries), but received calls to roll out the platform around the world. Built using open-source software, CrowdVoice curates information on various protests around the world using local users and teams on the ground.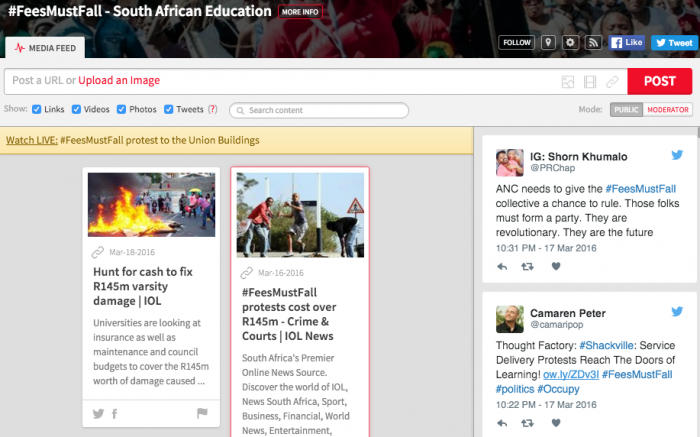 The platform gathers pictures, Facebook posts, news articles, tweets, images and more into its global archive. "Despite what is happening today around the world, little hard research exists for journalists and academics in terms of archives of diverse media reports," explains the initiative's web page.
"CrowdVoice addresses this by curating a wide range of content pulled from across the web on a dedicated page."
Going a step further, the platform visually communicates social and political movements through hard facts, statistics, interactive infographics, and timelines, which are organized by tags, specific topics, and relevant citations.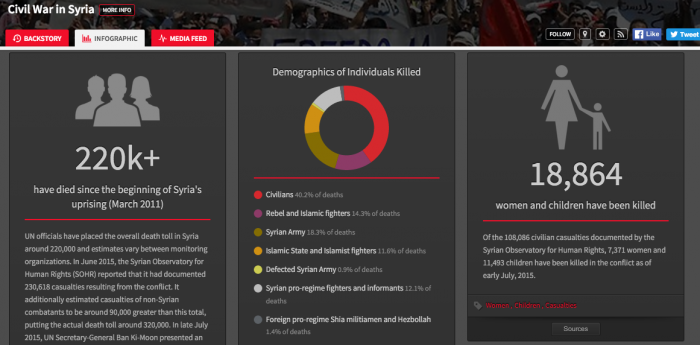 "Infographics and interactive timelines are an imperative step in providing a frame of reference to the hundreds of under-reported stories pouring in from across the world, and are crucial to putting together nuanced, comprehensive reports reflecting both hard facts and the human face of the issues," says the platform.
As a tool for activists, CrowdVoice has the potential to save valuable data that could otherwise be lost in the web of social media. This raw content could act as evidence of crucial moments like war crimes, police brutality, or calls to violence.