Every June, artists from across the country converge on the small Eastern Cape town of Grahamstown. The home of the National Arts Festival since 1973, the sleepy town is transformed into a mecca of all things art for 11 days each year. This year a 2-foot tall paper giraffe wandering the streets captured the attention of festivalgoers. By his side was a smaller, lumbering winged-creature. Part of a creative political narrative, the costumes were developed and inhabited by the 10 Day Men – the only pantsula stilt walking collective in the country.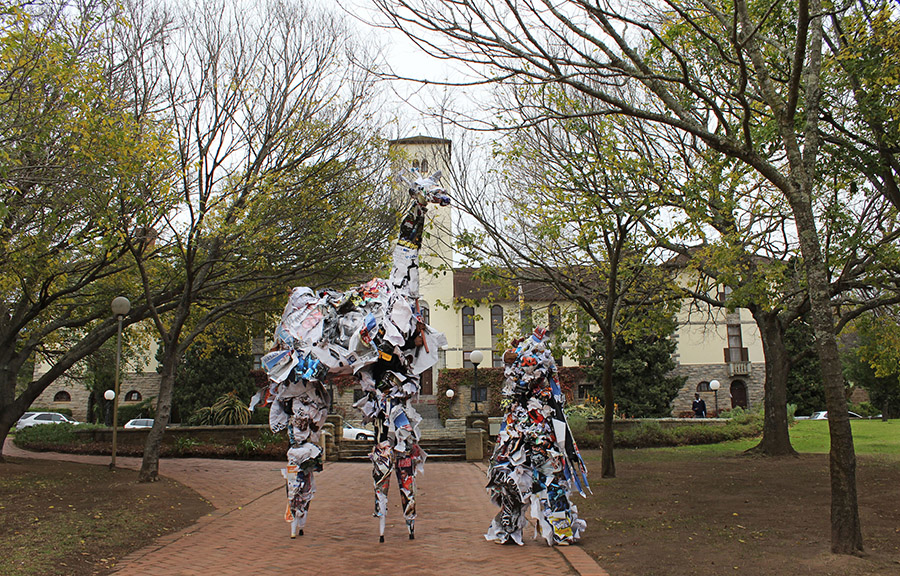 The men inside the costumes – Ayanda Nondlwanam, Siyabonga Bawuti, Monwabisi Dondashe and Athenkosi Nyikilana – are NAF veterans, and their elaborate performance is a living, breathing criticism of the very festival they participate in. Built using the remnants of glossy festival posters from years past, their costumes – and their name – are a direct commentary on what they see as the façade of Grahamstown. For 10 days they are celebrated, then quickly forgotten until the following June.
"We are not just wearing costumes. We are telling a story. A story about us Grahamstown artists," Nondlwana told Okay Africa. "It's about our struggling, being used but not supported throughout the year. The only time they know or take us seriously in our art is at festival time."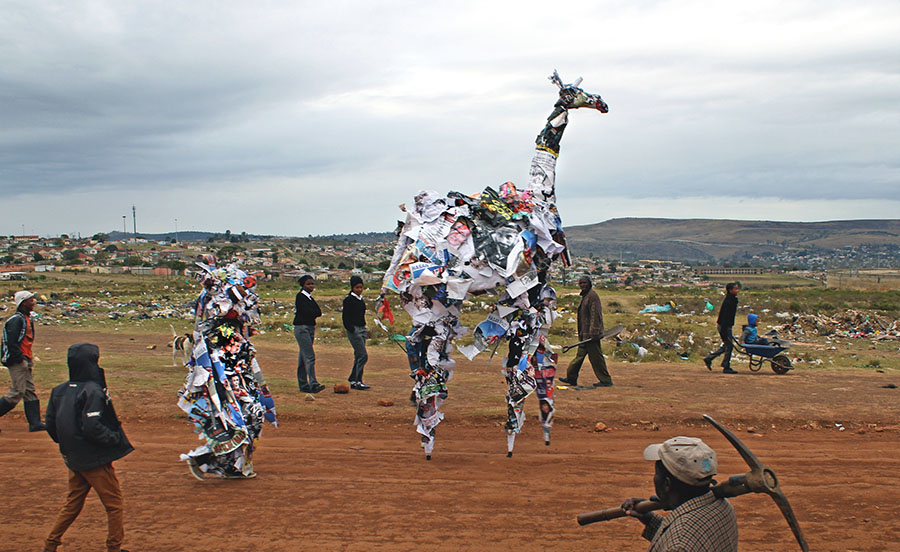 Despite the South African government's claims that the annual festival generates upwards of R350 million for the provincial economy, Grahamstown remains one of the most starkly segregated cities in the country. Even the festival's physical location – the Settler's Monument – recalls a turbulent period in the town's past. While the contributions of the NAF to the development of the arts in South Africa is not lost on the 10 Day Men, they are advocating for an environment in Grahamstown that values their artistic contributions and makes art more accessible to its residents.
Aside from their performance piece, the collective screened a short film, called Semi Gloss, at this year's festival. A collaborative effort with Cape Town-based performance artist, sculptor and filmmaker Francois Knoetze, the film highlights the societal and infrastructural problems that continue to rob many local artists of access to opportunity, providing an alternate lens through which to view both the National Arts Festival and Grahamstown.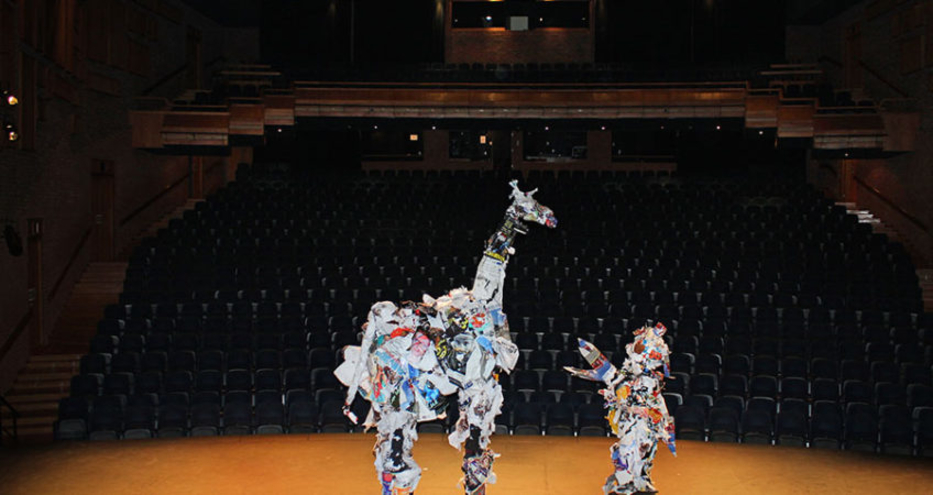 Watch their short film below.
Watch the Talk with Francois Knoetze
Talks
• Duration: 00:07:00
•
5 Jul 16