Founded in 2010, Made in Earth is a humanitarian architecture organisation that carries out building projects for communities in need in Tamil Nadu, a state in the South East of India.
The Made in Earth team carries out their architectural projects by creating a social network of beneficiaries, local NGOs and international donors. The objective of this network is not only to erect sustainable homes to uplift community members, but also to promote development, culture and knowledge.
Made in Earth also aims to restore and revitalise traditional materials such as clay, earth, bamboo as well as building elements such as courtyards, verandahs and lattice work (jaalis).
Vellore House, the latest project from the Made in Earth team, is a contemporary raw-brick house erected to accommodate 20 HIV-positive boys and girls who have been orphaned or abandoned.
The house is split into five separate areas that are designed to form two small courtyards at either end. A common gathering space covered by wide roof is located at the centre of the house, this space act in multiple ways as a gathering, dining and recreational space.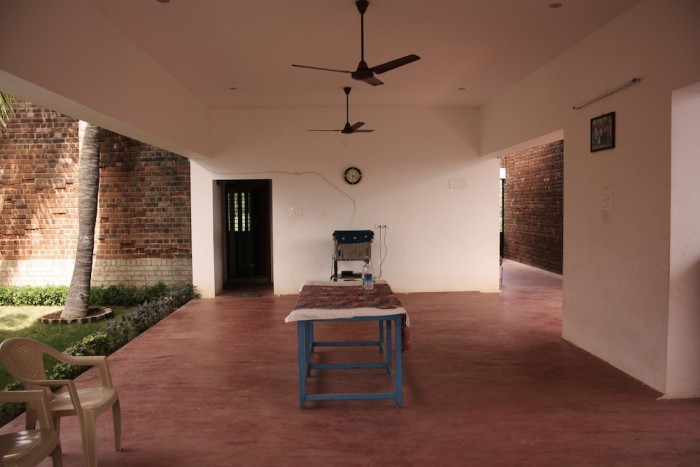 In response to the climactic conditions, the architects designed the house with natural ventilation. The brick walls are perforated in reference to Indian jaalis (perforated stone or latticed screen) to allow the air to flow through the rooms and communal spaces.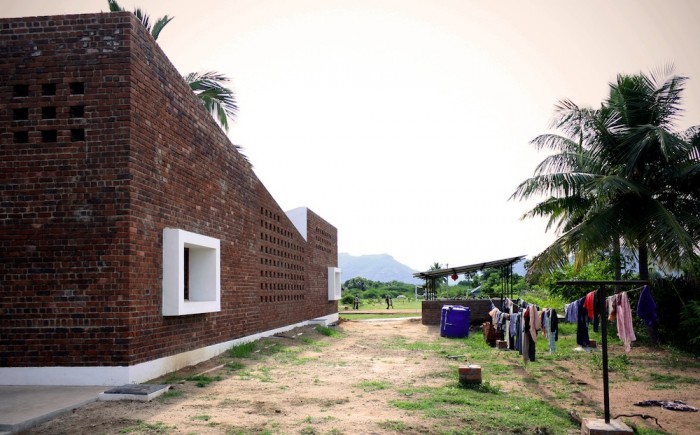 The house was built using traditional bricks burnt at an existing furnace located 500 metres from the plot boundaries. The construction phase of Vellore House has involved local builders.
Vellore House doesn't only act as a home to the orphaned and abandoned children; the home also provides an education and training program to support skills development in the children.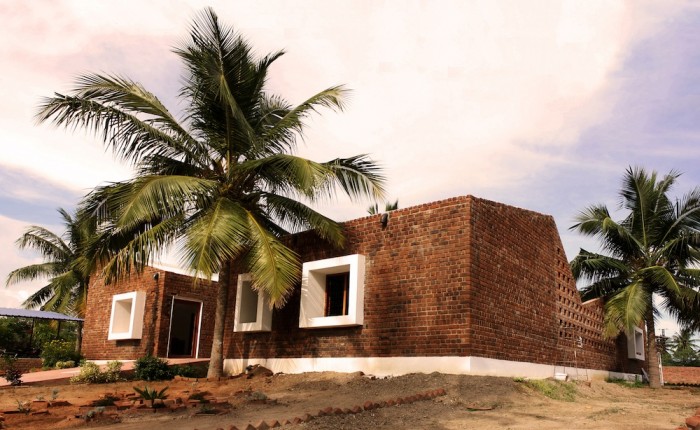 The Made in Earth architects are also behind Casa Rana, a warm purple-and-red themed house in Anaipirandhan Village, Tiruvannamalai that is home to a group of 15 HIV-positive children.
Images via Archdaily.