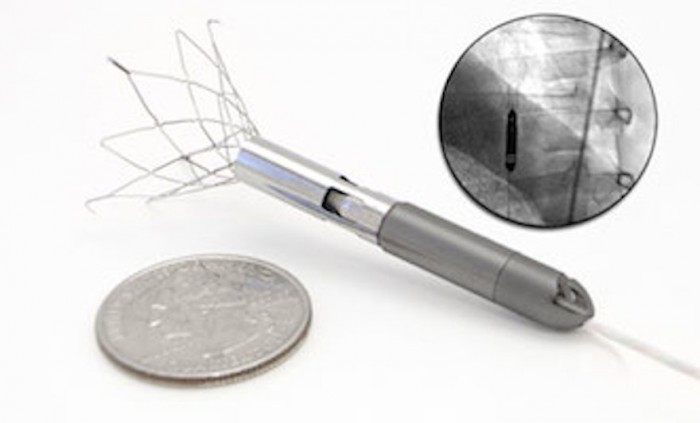 The device is thinner than a Number 2 pencil.
A device thinner than a Number 2 pencil and only 6 cm long is designed to rest and heal the heart without surgery and with minimal risk. The Aortix is expected to positively impact millions of people who suffer from heart failure around the world because it provides a solution when surgery or drugs alone are not an option.
Drugs can only control heart conditions for so long before surgery or a heart transplant is needed. These procedures are risky, invasive and often considered a last resort treatment. According to Procyrion Inc, creators of the Aortix, the device reduces these risks by providing circulatory support to the ailing heart.
"The focus of circulatory support for nearly 50 years has been to replace the function of the ailing heart. This has resulted in large, cumbersome surgical devices that provide full circulatory support," say the device's designers.
"The Procyrion device seeks to reduce afterload, reduce workload of the heart, and increase end-organ perfusion. Together, these factors provide the potential to rest and heal the heart thereby improving patient quality of life and reducing the cost of heart failure."
The device is inserted using a catheter. Once it makes its way up to the aortic wall, the device's self-expanding anchors deploy, fixing the pump in place. The catheter is removed, leaving the anchored pump and a small diameter, flexible electrical power wire. The wire is then tunnelled to the desired exit point.
The ten-minute procedure eliminates the need for major surgery and lengthy hospital stays.
The device is currently in its experimental phase and has not yet been approved for use on humans.