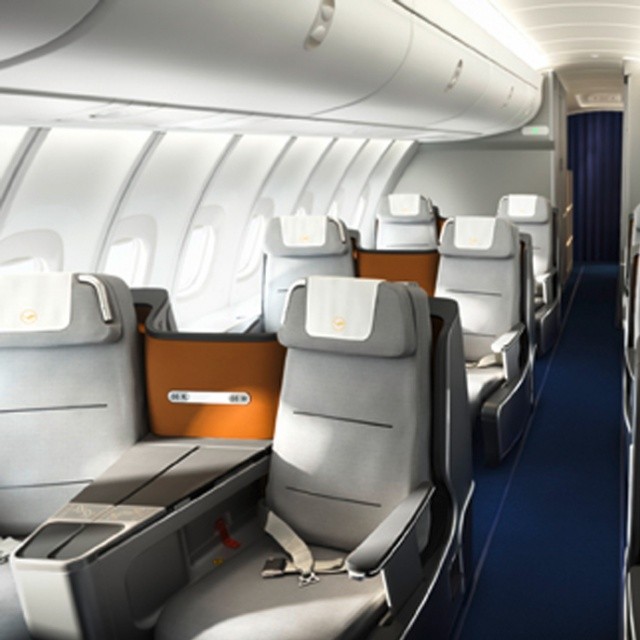 Comfort and elegance are the key features of Lufthansa's new business class seat and cabin for their Boeing 747-8 aircrafts, designed by PearsonLloyd.
PearsonLloyd worked with the German airline to create a cabin space that prioritises ergonomics, looking specifically to the seat space, functionality and overall cabin environment.
The layout follows a "V" shape with a seat configuration that allows all passengers to face forward, while providing for increased privacy. Maximised bed length and seat width was also accommodated in this V-shape.
Other key comfort features in PearsonLloyd's seat and cabin design for Lufthansa include:
Increased corridor space
Increased site lines
Better privacy and communication for passengers travelling together; while still making provision for passengers travelling alone
An outer shell on each seat with stowage space and the in-flight entertainment system
A seat/bed in soft, synthetic leather
The seats are almost infinitely adjustable
The colours and materials were specifically chosen to evoke a sense of calm and well-being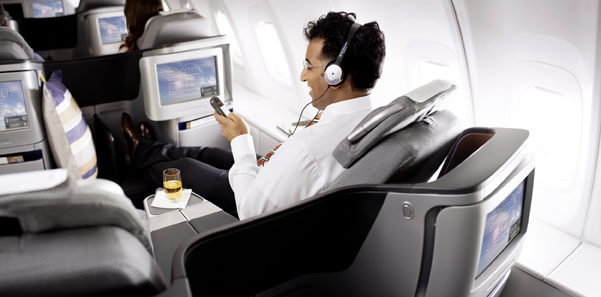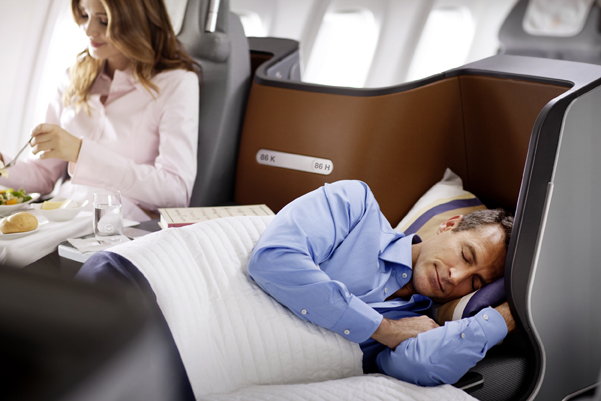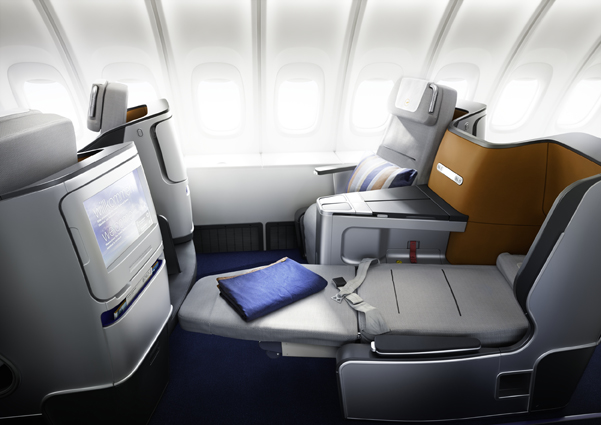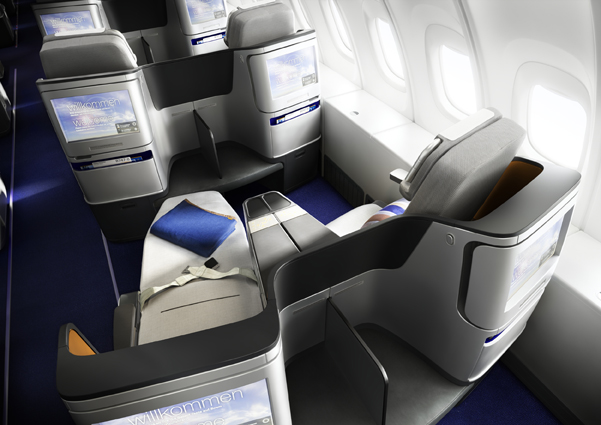 Watch the Talk with Luke Pearson